Could Michael Bublé sing future Bond theme? Singer reveals he's had 'conversation'
6 January 2020, 10:52 | Updated: 5 October 2020, 11:58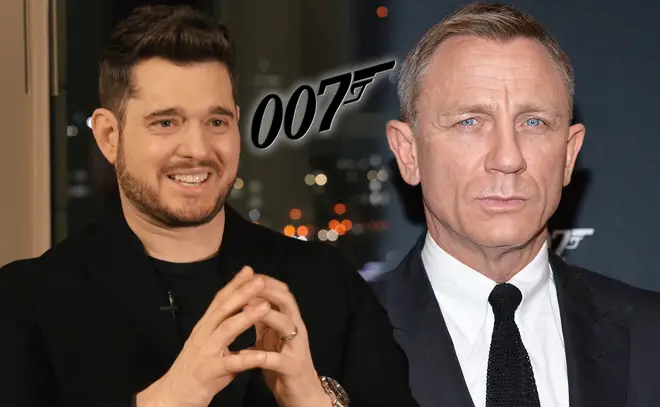 James Bond movies are known for their action-packed sequences, steamy romances and one-liners – but there's one major aspect of a 007 film… the theme song.
Singing the Bond theme has always been seen as a huge deal, one that only a select group of musicians have had the chance to do.
One singer though, Michael Bublé, has never performed a Bond theme, despite being well suited to the track following his reimaginings of 'Feeling Good' and 'Cry Me A River' in a Bond theme tune-style in the past.
However, Michael seems to believe he knows the reason why he has not teamed up with the Bond franchise, exclusively telling Smooth Radio: "Because I'm not British."
Pointing out that not only British artists have performed the title track, Michael continued: "Few and far between. It does matter.
You can watch the entire 15-minute-long interview with Michael Bublé, below:
"We've had this conversation. It doesn't help that I'm Canadian. Being part of the Commonwealth doesn't make you British."
Some of the previous Bond opening theme tune and end credit singers have included Sir Tom Jones, Carly Simon, Shirley Bassey, Matt Monro, Louis Armstrong, Nancy Sinatra, Tina Turner, Gladys Knight, Sheryl Crow, Sheena Easton, Rita Coolidge, Adele, Sam Smith and Madonna.
Smooth Radio told Michael how he would be the perfect fit, to which he replied with a smile: "No, I'd love to. Of course! I would never say no. Oh my God, no, please, damn, yes!"
He then chuckled: "But I'm not renouncing my citizenship for it!"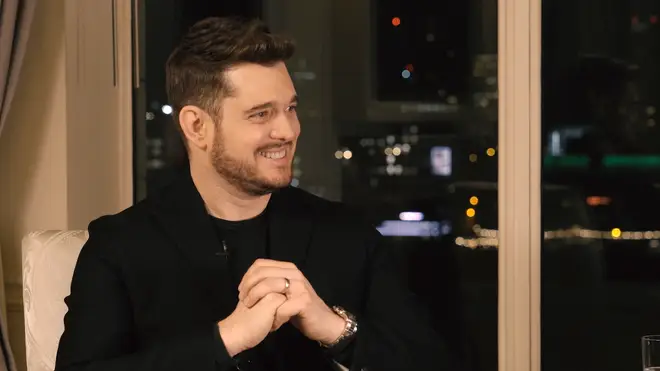 Michael Bublé gushes over his wife and kids, teases James Bond theme | Smooth Radio
Michael will be returning to UK shores in 2020 for a string of big summer concerts which will see him visiting picturesque open-air venues across the UK.
He will kick off his tour in Bath on July 24, 2020, going on to play in Hatfield, Derby, Durham, Leeds, Exeter and Norfolk, among other places.
It will be the first time he's performed at any of these UK venues, which range from stately homes and castles to cricket grounds.
UK 2020 Tour Dates:
24th July - Royal Crescent Bath
25th July - Royal Crescent Bath
26th July - Hatfield House, Hatfield
28th July – Blickling Estate, Norwich
29th July – The Pattonair County Ground, Derby
31st July – Warwick Castle, Coventry
1st August – Emirate Riverside, Durham
2nd August – Harewood House, Leeds
4th August – Powderham Castle, Exeter
5th August – Cardiff Castle, Cardiff
7th August - The 1st Central County Ground, Hove