Michael Bublé surprises Kate Garraway as new Madame Tussauds figure visits Smooth Radio
20 December 2019, 15:47 | Updated: 20 December 2019, 15:51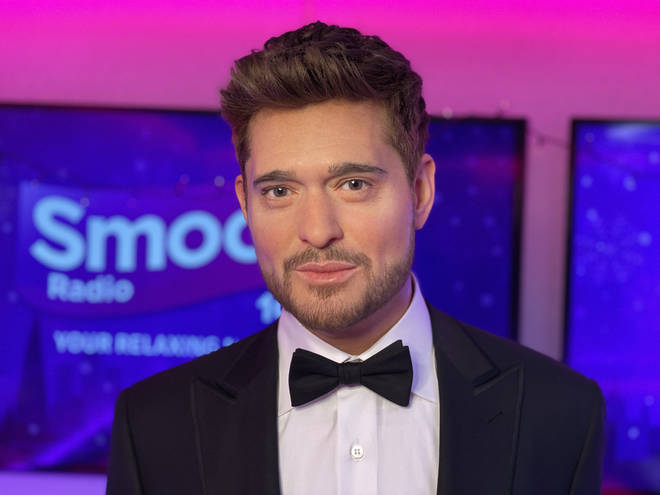 Michael Bublé exclusively spent the day at Smooth Radio to keep a watchful eye over the team of presenters and producers… well, his new Madame Tussauds London figure paid a visit to keep those in the Smooth studio company.
The 44-year-old Canadian singer is a regular on Smooth Radio and has visited the studio several times, but this time he sent his double to put in the hours.
Michael's figure gave Kate Garraway a surprise as she entered the studio for her 10am-1pm show, followed by Paul Phear at 1pm-4pm, as Michael's figure prepared to join Angie Greaves for the Smooth Drive Home from 4pm-7pm.
Michael finally has his very own figure in the London attraction after having a sitting with artists and designers.
Speaking about his excitement at joining the world-famous attraction, Michael said: "It's a joy and an honour to join the ranks at Madame Tussauds London.
"My family has always loved visiting, and taking our pictures with famous names throughout history, and now I get to be one of them which is a lot of fun!"
Michael worked closely with Madame Tussauds' artists on the creation of his figure, choosing to be immortalised in his signature red carpet pose and styled in a dapper tuxedo made especially for the figure by Stefano Ricci, one of Michael's favourite designers.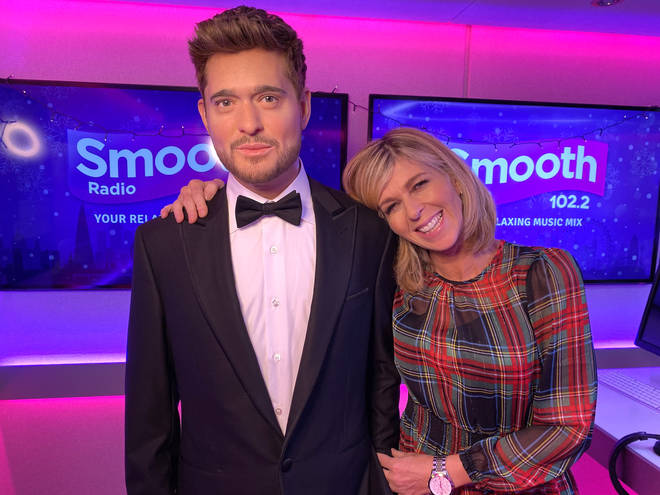 Steve Davies, General Manager at Madame Tussauds London, said: "We started work on Michael Bublé's figure the moment we heard he is a fan – the feeling is very much mutual!
"He's a global star with a very loyal fan base in the UK and we've been inundated with questions about when they can expect to see him since we announced his upcoming figure.
"Working with Michael and his team has been a joy – he even took time out from his massive world tour to ensure every detail was just right – and we know this is something his fans are going to love."
As the renowned master of jazz, swing, and smooth vocals, Madame Tussauds London will be honouring Michael's worldwide acclaim as he moves into the A-List Party room, surrounded by an array of fellow A-Listers– including Tom Hardy, Dwayne Johnson and the Beckhams.
If you'd like to see the Grammy award-winner up close, click here to book tickets.