Michael Jackson's pet chimp Bubbles turns 40 with huge party at his 'retirement home'
5 May 2023, 12:04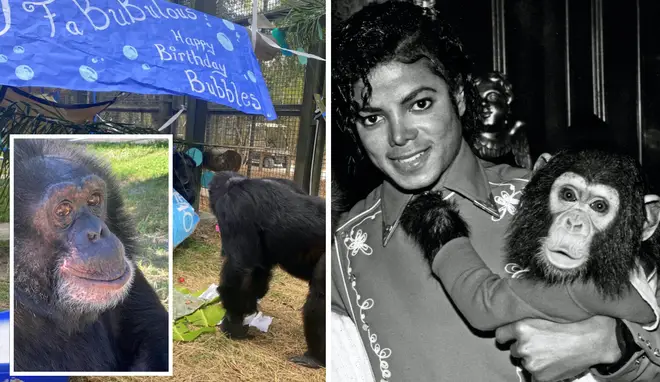 Michael Jackson's Chimpanzee celebrated the milestone birthday at his Florida home.
Michael Jackson's pet chimp Bubbles is living out his twilight years at a retirement home in Florida.
The 40-year-old chimpanzee celebrated his birthday with a party thrown by the staff of his sanctuary, he Center for Great Apes in Wauchula.
Founding Director Patti Ragan opened up about the ape's birthday, and how Bubbles would react if he saw his old owner, Michael Jackson, now.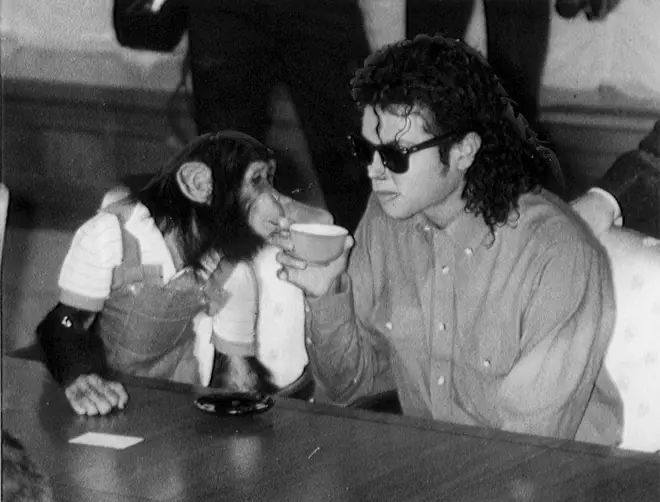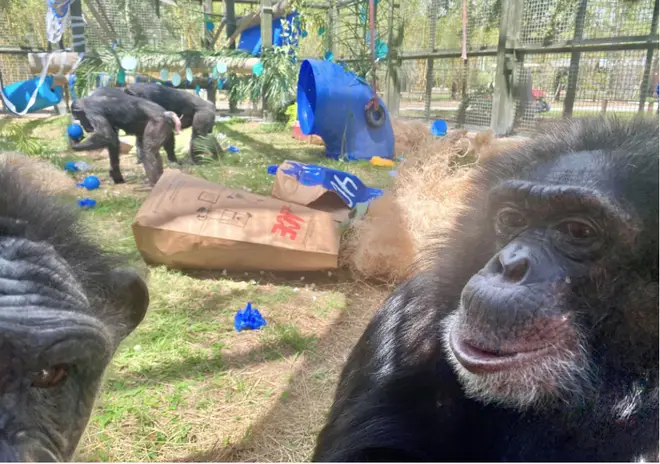 "He did get a cake — but it's a special ape-healthy cake,"
"We frost it with mashed bananas and add a little bit of blue food colouring … and then we wrote his name in blueberries," Ragan said.
"We had tubs of bubble bath. They had paper bubbles everywhere," she said, adding that the 40-year-old chimp was a gracious host.
"He just wanted to see who was visiting," she said. "He came and looked at all the staff that had come to be there for the party."
Bubbles was reportedly born in 1983 in a research facility in Texas that bred primates for animal testing.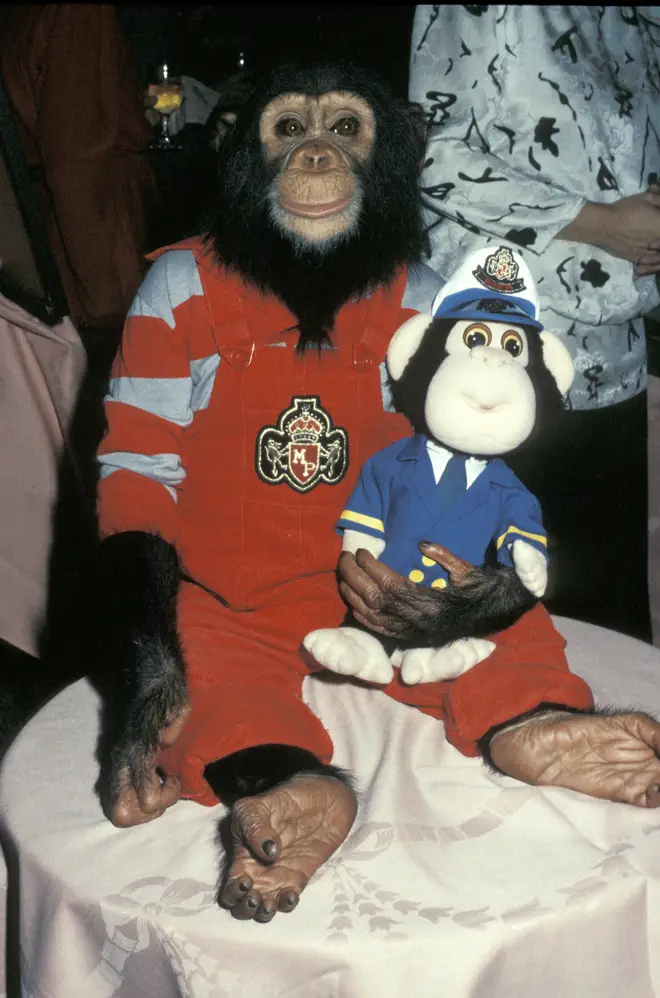 There are conflicting stories about how Bubbles came to be Michael's pet, as he reportedly purchased him directly from the facility when he was only eight months old, but also reportedly bought him from a Hollywood animal trainer for $65,000.
Michael and Bubbles were inseparable for several years, with the ape initially living in Jackson's Los Angeles family home.
"When he became too big to be around people, maybe about 6 or 7 years old, Michael Jackson's trainer had him with his other chimps," Ragan explained.
She also went on to say that the staff entertain the primates with DVDs of Michael Jackson's performances, and explained how she thinks Bubbles would react if reunited with his old owner.
"If he saw Michael Jackson [in person], of course, he'd remember him and go crazy in greeting him," she said.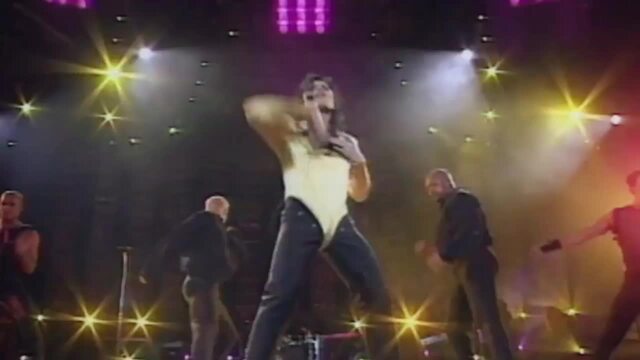 Last Days of Michael Jackson' Trailer
Patti also revealed how Bubbles reacted when LaToya Jackson came to visit him in 2010, while filming the documentary Michael Jackson and Bubbles.
"He clearly remembered her. He could not stop staring at her," she said.
"She and I sat outside the mesh enclosure and he came and sat right next to us. She looks like Michael very much and she sounds like Michael, with that very soft voice."