Watch unearthed rare footage of 11-year old superstar Prince putting the world to rights
28 April 2023, 13:20 | Updated: 27 June 2023, 14:41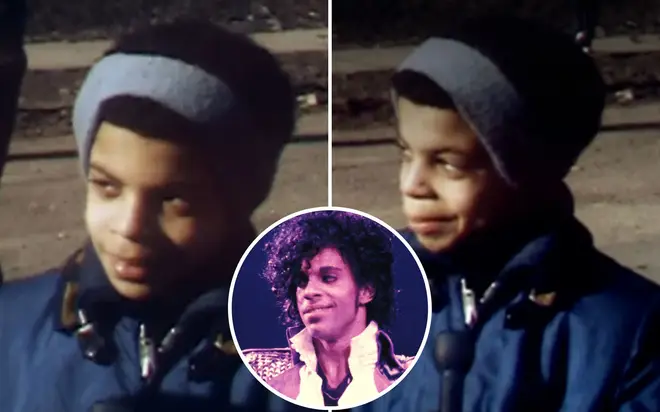 Prince has never been an artist to hold his tongue.
Throughout his storied career, Prince was never one to mince his words if he felt there was something he needed to address.
His outspoken nature and unwavering self-confidence would often get him into a few verbal scraps which the media couldn't wait to pounce on.
The most notorious examples were his spat with the 'King Of Pop' Michael Jackson, as well as his record label which forced the star to rethink his entire image and identity.
Ever since Prince prematurely passed away in 2016 at the age of just 57, stories keep coming out of the woodwork in regards to his genius, his generosity, as well as his unique approach to relationships.
But in what is a huge revelation to his fans and friends, footage of the young 11-year old school kid called Prince Rogers Nelson has been unearthed after over half a century.
What the footage has confirmed however, is that even during his years as a child and long before he became the music icon we all now know and adore, Prince was as outspoken as ever.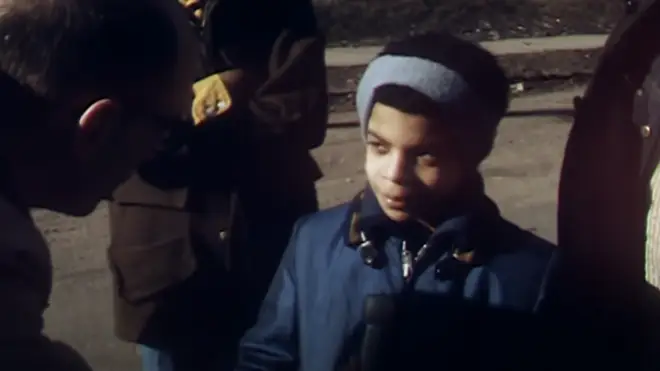 In a truly remarkable discovery, television station WCCO based in Prince's hometown of Minneapolis have discovered incredibly rare footage of the star as a youngster.
Hidden deep in their archives, the footage was stumbled across by the station's production manager Matt Liddy.
Whilst trawling through the station's previous footage on the Minneapolis teacher's strikes in 1970 to add context to similar strikes that took place in 2022, Liddy found a gem of the city's history.
After finding the historic footage, Liddy "immediately just went out to the newsroom and started showing people and saying, 'I'm not gonna tell you who I think this is, but who do you think this is?'"
Clearly gobsmacked by who the potential interviewee might be, he then brought in a specialist to restore the video and audio footage.
Liddy then sought help from a local Minnesotan historian as well as a childhood friend of Prince's to confirm that the 11-year-old in the footage was genuine. And it was.
The Little Prince: Footage Unearthed Of Superstar At Age 11
Prince was attending the Lincoln Junior High School in 1970 at the time the initial teacher's strike took place, and despite being so young was outspoken in his support for the strikes.
The reporter asked the young Prince: "Are most of the kids in favour of the picketing?" and without hesitation, the future superstar responded emphatically: "Yep."
"How come?" the reporter replies, in which Prince continues with: "I think they should get a better education too."
"I think they should get some more money 'cause they work, they be working extra hours for us and all that stuff" he finishes with in the short excerpt.
Children who look much older than Prince (or are at least a lot taller, though he was famously petite as a fully grown man) begin to surround him, likely gathering to see what the confident 11-year old has to say.
At the time they couldn't have possibly imagined that their fellow pupil would've become one of the most iconic musicians ever to grace our ears.
Fans and historians of 'The Purple One' and his career say that any photos or footage of Prince during his pre-teens is virtually non-existent, so this is a true find.