Queen's Brian May is presented with his knighthood by King Charles at Buckingham Palace
15 March 2023, 09:45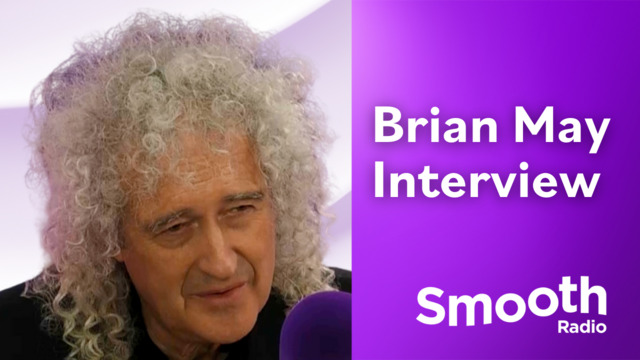 Brian May interview: Could Queen ever do a Bond James Bond theme?
From King to Queen... arise Sir Brian May.
Queen guitarist Brian May has been given his knighthood by King Charles.
The rock icon, who was already appointed a CBE in 2005 for services to the music industry and for charity work, had been included in the 2023 New Year's Honours list.
Brian is being recognised not just for his incredible body of work as a musician and songwriter, but also for his charity work and animal rights activism.
"This is a kind of licence, a kind of commission to carry on doing what I'm doing, and it gives me a bit more power to my elbow. So I'm very happy about that," Sir Brian told BBC News when he was first announced for the honour at the end of last year.
Brian has performed for a royal audience on several occasions in the past as part of Queen.
He memorably opening the Golden Jubilee Party at the Palace celebration by playing 'God Save The Queen' on the roof of Buckingham Palace.
Brian was accompanied by Roger Taylor and an orchestra on stage, and the Queen duo later played a set of 'Radio Ga Ga', 'We Will Rock You', 'We Are The Champions' and 'Bohemian Rhapsody' during the show.
Queen + Adam Lambert also performed at last year's Platinum Party at the Palace, opening the show with 'We Will Rock You', 'Don't Stop Me Now' and 'We Are The Champions'.