Robbie Williams talks rumours on his own film biopic – saying 'watch this space'
14 June 2019, 13:49
Robbie Williams has teased the idea of a film biopic about his life, saying 'I know the title'.
It's no surprise that with the success of Queen biopic Bohemian Rhapsody and Elton John biopic Rocketman, Robbie Williams is now entertaining the idea of making his own film biopic.
In an interview where he discussed the possibility of making a biopic film about his own life, Robbie said: 'I know the title, and I don't know who would be playing me, but we shall see. Watch this space.'
The 22 greatest Robbie Williams songs ever >
In the last year, many new film biopics on musicians have been announced, including The Power of Love on Celine Dion, Stardust on David Bowie, and So Much Love on Dusty Springfield.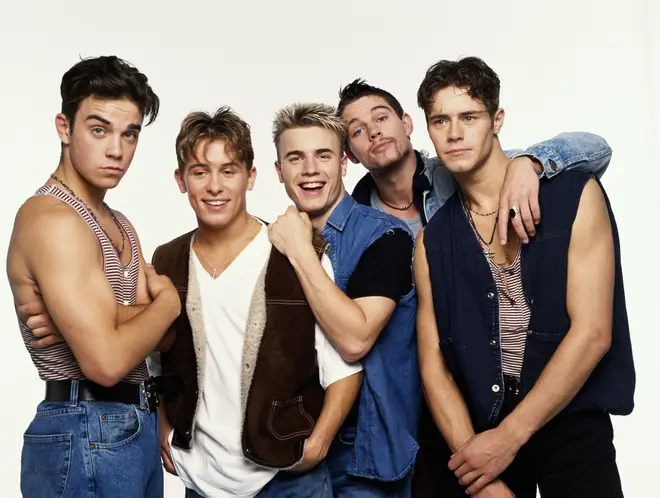 With an expansive music history under his belt already, the biopic could include his early days in Take That, his break from the band, his solo career, personal life and his reunion with Take That.
The 12 must-see biopics of 2019, from Elton John to David Bowie >
Robbie also discussed the idea of a musical, saying: 'I've got so many fingers in so many pies right now, a musical would be one of them. It's just coming up with a good idea, but my life's bee pretty colourful, so maybe that's the good idea.'