Rod Stewart's 94-year-old sister Mary joins him on stage for 'Sailing' in sweet moment
11 July 2023, 12:53
Rod Stewart sings 'Ooh La La' with daughter on Instagram
Rod Stewart closed his most recent tour with a very special guest indeed.
Rod Stewart has performed a number of memorable duets over the years.
His current tour has seen him collaborate with touring partner Boy George, but on the final show of the jaunt at Edinburgh Castle on Friday (July 7) he brought out a truly unexpected special guest.
We don't just mean Stuart 'Woody' Wood from the Bay City Rollers and new BCR member John McLaughlin, who duetted with Rod on a cover of The Proclaimers' 'Sunshine on Leith', either.
On the penultimate song of the night, a version of his 1975 hit 'Sailing', Sir Rod was joined by his 94-year-old sister Mary, who joined in with the song and danced with her little brother.
"At 94, she's on a rock'n'roll stage and loving it," Rod told The Mirror. "She has and continues to teach me about life."
Rod Stewart with his Sister Mary - Sailing Live at Edimburgh Castle 07-jul-2023
Sir Rod passed over a Royal Banner of Scotland flag to Mary for the performance, which was the second of two shows at the Castle.
The dates were the final concerts on Rod's 2023 UK Global Hits summer tour, which also saw performances in Plymouth, Northampton, Durham, Bristol and Hull.
Rod and Mary's brothers Bob and Don died last year within months of one another.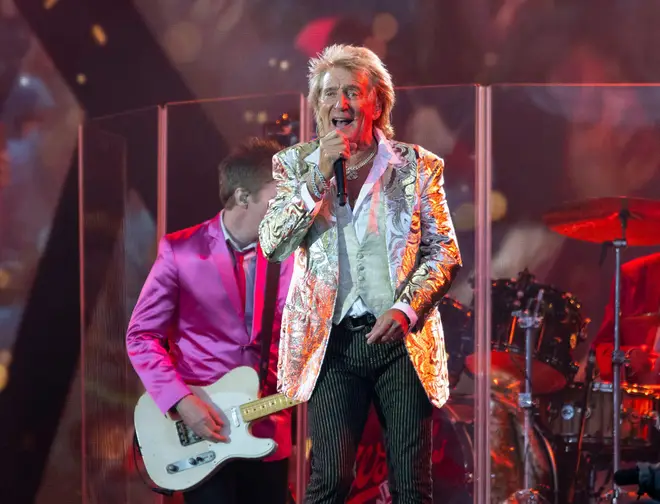 "It's with great sadness that I announce the loss of my brother Bob last night, who joins my brother Don on the great football pitch in the sky," Rod said on their passing.
"I've lost two of my best mates in the space of two months. RIP Don and Bob 'irreplaceable buddies' Sir Rod Stewart 🙏🏼"
Stewart has recently clarified reports that he's planning to retire from touring after his planned shows.
'Sunshine On Leith' with Rod Stewart - Woody & Johnny Mac (Live from Edinburgh Castle)
"I'm not retiring. But I want to move on," Rod had said.
"I had great success with The Great American Songbook, all-American standards, and I've just done a swing album with Jools Holland, which is going to come out next year, so I want to go in that direction.
"I just want to leave all the rock 'n' roll stuff behind — for a while, maybe."
He later clarified via social media: "I'd like to clear up any confusion that I may have caused with my dear fans and the media.
"I shall never retire! I was put on this earth to be a singer and will keep doing so for as long as the good Lord lets me.
"I'll be playing the hits as advertised for the UK, US, South America and Vegas and into 2024 but no retirement as such."