Rod Stewart wants to "misbehave" with Boy George as Culture Club join him on UK tour
24 March 2023, 12:42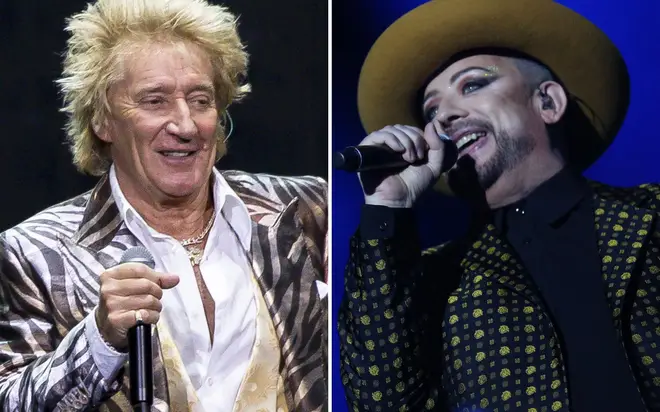 It's not like Rod Stewart needs any encouragement to misbehave.
The cheeky music legend has a history of rock 'n' roll excesses be it with fast cars, women, and all of the debauchery that comes with the lifestyle of a rock star.
But what happens on tour stays on tour, especially now that Rod Stewart has said he wants to "misbehave" on his upcoming UK tour.
Sir Rod wrote on his social media channels after announcing that Boy George and Culture Club will join him at the main support for his summer shows in England and Scotland.
Currently on tour in Australia, the 'Maggie May' singer is embarking on a 'Global Hits Tour' which will see him perform a career-spanning set for his adoring fans around the world.
The UK leg of his global tour kicks off on 24th June at Home Park Stadium in Plymouth, and he's thrilled about being joined by his "dear friend" Boy George and his band.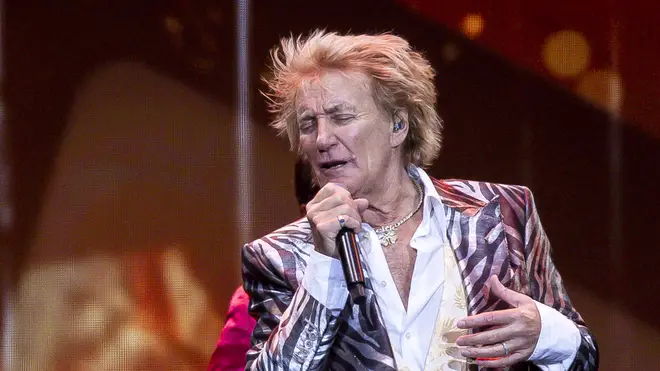 Rod said: "I'm absolutely thrilled to be sharing the stage with my dear old friend, Boy George. Let's misbehave!"
Boy George was equally gushing about Rod when the news was announced, saying: "I'm a massive Rod Stewart fan. I have been since I was a teenager. I love his voice and he's always been very charming to me."
"In 1974 when I was 13 years old I bunked in for free to see Rod Stewart and The Faces at Lewisham Odeon, so I love that I am now able to support him on tour" he continued.
It's been a tough time for Boy George in recent weeks, revealing he was "devastated" after losing his beloved mother Dinah at the age of 84.
But playing to crowds back in the UK this summer will be a huge homecoming for George and Culture Club who have been on the road in the US since last year.
Fans attending the shows can expect "show-stopping classics and fan-favourites" spanning Rod's six-decade career, as well as the reggae-pop stylings of Boy George and company too.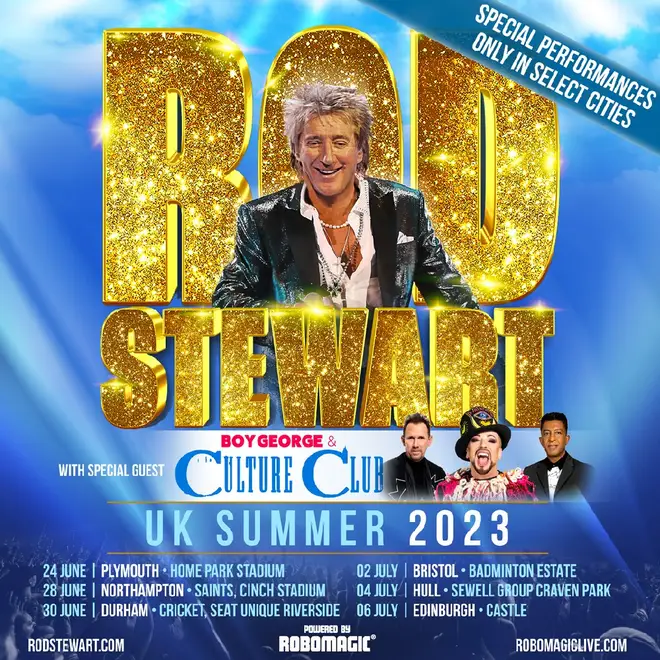 It'll be a homecoming for Sir Rod too, who returns home to Edinburgh Castle for the first time in 13 years for two special shows as part of the tour.
He added: "My favourite memories have been summer nights with a beer or two alongside the best fans in the world."
"I'm impatiently awaiting this summer playing at a variety of special venues – football, cricket and rugby stadiums, estates and castles! We'll all be dancing under the stars."
See below for the full UK dates of Rod Stewart's 'Global Hits Tour':
June:
- Sat 24th Plymouth, Home Park Stadium
- Wed 28th Northampton, cinch Stadium
- Fri 30th Durham, Seat Unique Riverside
July:
- Sun 2nd Bristol, Badminton Estate, Worcester Park
- Tues 4th Hull, Sewell Group Craven
- Thurs 6th Edinburgh, Edinburgh Castle
- Fri 7th Edinburgh, Edinburgh Castle