5 spine-chilling supernatural stories from music legends to give you a fright this Halloween
26 October 2021, 12:49 | Updated: 29 October 2021, 14:56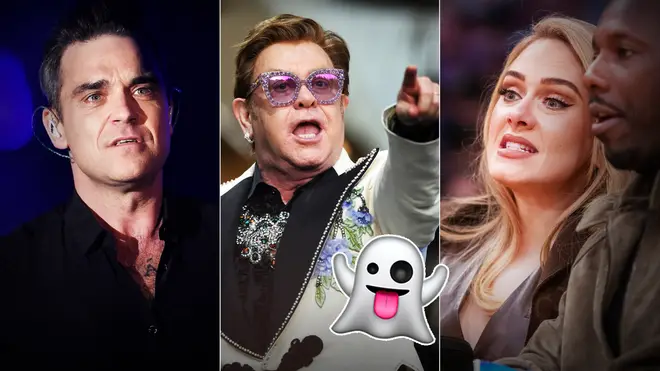 As we reach the spookiest time of year, settle in for five creepy accounts of all things ghosts, aliens and supernatural from Elton John, Adele, Robbie Williams and more.
Halloween has us all recalling those unexplainable occurrences that raise the hairs on our arms.
And it seems some of the world's most iconic music legends have had their fair deal of things that go bump in the night, too.
So grab your proton pack and join us as we clear the cobwebs on several singers' creepiest experiences...