Who is Stacey Dooley? Strictly star's boyfriend, age and TV career revealed
16 December 2018, 18:20 | Updated: 11 March 2019, 16:58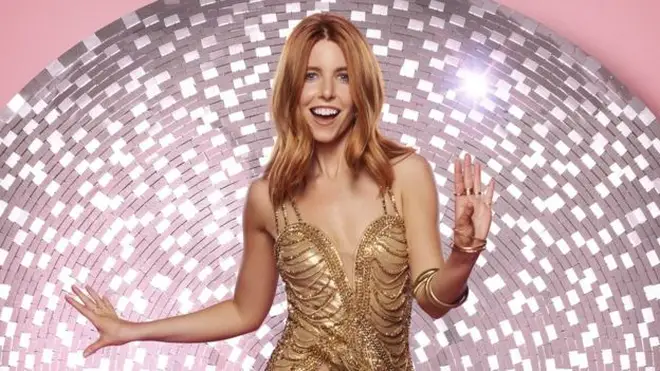 Stacey Dooley is one of the leading TV documentary makers in the UK.
She is best known for her series Stacey Dooley Investigates, and in 2018 she swapped her bullet-proof vest for sequins and heels, winning Strictly Come Dancing.
Here we have all the answers to the questions you're asking about the journalist:
Stacey Dooley age: How old is Stacey Dooley?

Stacey Dooley was born on 9th March 1987. She will celebrate her 32nd birthday in 2019.

Her childhood and early life: Where did she grow up?

Stacey grew up in Luton, Bedfordshire.

Before becoming a journalist, she worked at Luton Airport as a shop assistant.

Her career: How did she rise to fame?

A young Stacey Dooley on Blood, Sweat, and T-Shirts.

Picture: PA Images

She was first seen on-screen in a TV series called Blood, Sweat, and T-Shirts in 2008. It was Stacey's love of high-street fashion that landed her a place on the show.

She explored the slum factories and backstreet workshops of India to learn of the poor working conditions of the child labourers in the fashion industry.

From this, she gained her own documentary series Stacey Dooley Investigates, where she has explored and exposed current issues affecting young people in underdeveloped countries.

Stacey on Strictly Come Dancing

Stacey was one of the many stars to take part in 2018's Strictly Come Dancing.

When asked who she wanted to be paired up with she confessed: "I want…I feel awful saying it because if I don't get him, I'll have the hump! But I want Kevin."

She was crowned champion of the series, winning the glitterball trophy ahead of Joe Sugg, Ashley Roberts and Faye Tozer.

Stacey Dooley boyfriend: Who is she dating?

Although Stacey is very private about her personal life and relationships, we know that she is currently dating boyfriend Sam Tucknott.

The 24-year-old personal trainer has been on the scene for over two years.

Stacey is also a published author: What is her book?

Picture: Amazon

On the Front Line with the Women Who Fight Back was released in early 2018 and is Stacey Dooley's first book.

In the book, now a Sunday Times Bestseller, Stacey recounts her experiences with the brave and resilient women living and working in "extraordinary and scarily ordinary circumstances – from sex workers in Russia, to victims of domestic violence in Honduras."

Stacey Dooley MBE: When did she get the Royal seal of approval?

Stacey was made a Member of the British Empire (MBE) by Her Majesty the Queen earlier this year for her services to broadcasting.

In an article written by Stacey, she revealed: "I owe my MBE to my mum and all the women who inspire me".