Strictly Come Dancing 2021: Nikita Kuzmin's age, partner, career and more facts revealed
8 September 2021, 10:34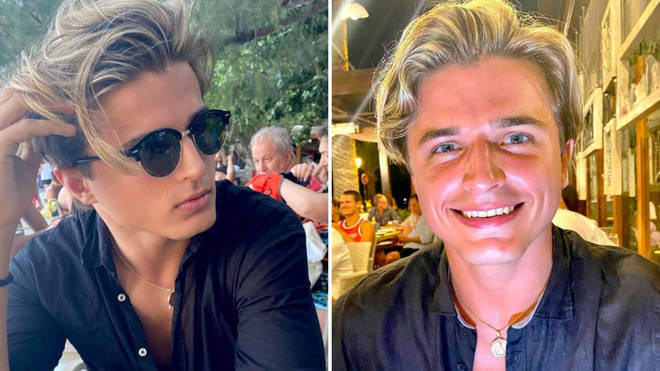 Strictly Come Dancing is returning to our screens later this year and there are four new pros joining the dancing line-up. So, who is Nikita Kuzmin?
Strictly Come Dancing is making its way back to Saturday nights for its 19th season and is expected to air in autumn 2021.
Nikita Kuzmin has been confirmed as a dancing professional for this year's show. Here's everything you need to know about Nikita Kuzmin
Who is Nikita Kuzmin?

Nikita Kuzmin is a professional dancer who secured six-time wins as Italian Champion in Latin and Ballroom. Last year in 2020, Nikita worked as a professional dancer on German entertainment show Let's Dance (similar to Strictly Come Dancing).

Speaking to Strictly Come Dancing, Nikita said that he is "amazed" by the "magic" that the show brings every year and added that he's looking forward to his "big chance" to be a part of it.

"I've always been amazed by the magic Strictly Come Dancing brings. No matter what country I have found myself living in, I've never missed a chance to watch it," Nikita told the show.

"And joining it as a professional dancer is my big chance to make some magic on the most famous dance floor. I can't wait to give it my all!"

How old is Nikita Kuzmin?

Nikita Kuzmin is 23-years-old and is originally from Ukraine.

When Nikita was nine years old he moved to Italy with his family.

Is Nikita Kuzmin dating or in a relationship?

Nikita Kuzmin appears to be in a long-term relationship with professional dancer Nicole Wirt who is based in Frankfurt, Germany.

It looks like the couple have been dancing together for a number of years as a partnership. The pair have shared lots of photos and videos together of their dance routines and travels around Europe.