Strictly Come Dancing 2021: Cameron Lombard's age, partner, career and more facts revealed
9 September 2021, 12:41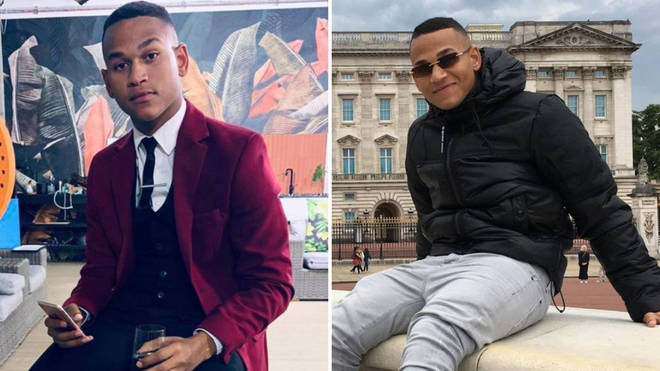 Strictly Come Dancing is returning to our screens later this year and there are four new pros joining the dancing line-up. So, who is Cameron Lombard?
Strictly Come Dancing is making its way back to Saturday nights for its 19th season and is expected to air in autumn 2021.
Cameron Lombard has been confirmed as a dancing professional for this year's show. Here's everything you need to know about Cameron Lombard.
Who is Cameron Lombard?

Cameron Lombard is the current South African Latin Champion - he has won 18 national titles across Ballroom and Latin in his career. Cameron started dancing at the age of six and won local and regional contests within the first year.

In 2012, Cameron was a finalist on South Africa's Got Talent and in 2019 he represented South Africa at the World Championships.

Cameron described the opportunity to work on Strictly Come Dancing as "life-changing" and added that he's willing to take on the "challenge" of being a Strictly pro dancer.

"Thank you Strictly Come Dancing for this life-changing opportunity. Not only is this a dream come true but a challenge I am accepting with both hands," Cameron said to the show.

"I am excited beyond imagination and looking forward to leaving my mark on the dance floor!"

How old is Cameron Lombard?

Cameron Lombard is 20-years-old and is originally from South Africa.

Is Cameron Lombard dating or in a relationship?

Cameron Lombard's relationship status is unknown and he maintains a relatively quiet private life.

Posting on Instagram, Cameron explained what it meant to him to be joining Strictly and said that it's an "honour" to represent South Africa.

The post reads: "I am excited beyond imagination to say that I am joining Strictly Come Dancing as a professional dancer. Not only is this a dream come true but a challenge I am accepting with both hands.

"It is an honour to be representing Cape Town, South Africa and to join the world's most amazing dancers on this stage. This is Big for my Family. This is Big for my Country. Let the world know. Here we Go! @bbcstrictly #bbcstrictly."