Steve Winwood's 10 greatest songs, ranked
5 May 2023, 17:02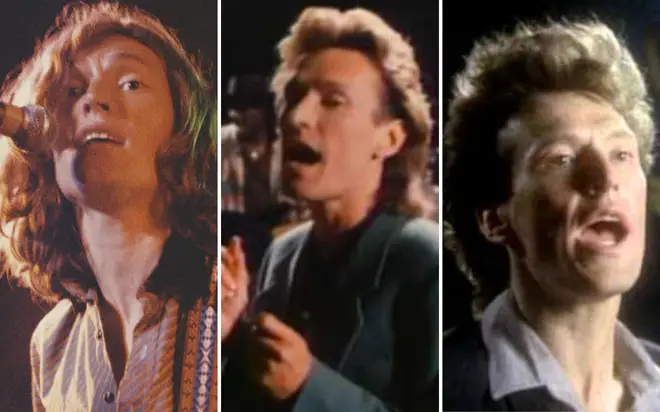 Steve Winwood has been performing since the age of just eight years old.
Over across his seven-decade-spanning career, and entire life, he's contributed to making some of pop, blues, and rock's most radio-friendly songs.
From singing in the Spencer Davis Group from the age of 14, joining in with the hippie psychedelia of the 1960s with Traffic and Blind Faith, and later huge commercial success as a solo artist, Steve Winwood has covered most basis.
With his distinct singing voice and celebrated talent as a multi-instrumentalist, Winwood is one of the most respected musicians of the past half century.
So what are his best songs? From his days with Spencer Davis Group, Traffic, Blind Faith, and as a solo superstar here are Steve Winwood's ten greatest songs, ranked:
'While You See A Chance'

Steve Winwood - While You See A Chance

This was the song that in many ways reignited Steve Winwood's career, having retired years earlier after growing disillusioned with over a decade on the road.

'While You See A Chance' reintroduced Winwood to a global audience, as he scored a top ten hit in both the US and Canada in 1980.

'Hole In My Shoe' (with Traffic)

Traffic - Hole in My Shoe (1967)

Steve Winwood got involved in the swinging psychedelia of the 1960s with this heavily Beatles-inspired bop from 1967.

Though it was parodied years later by the character Neil from The Young Ones, it scored Traffic their biggest hit peaking at No.2 in the UK charts.

'Back In The High Life Again'

Steve Winwood - Back In The High Life Again (Official Video)

The opening track on Winwood's most commercially successful album was also the fourth single.

Featuring James Taylor on backing vocals, this sauntering song lays bare his motivation to hit new heights with his music career after years of ups and downs.

'The Finer Things'

Steve Winwood - The Finer Things

This mid-tempo hit for Steve Winwood indicated his mellowing approach to making music, having always been the mastermind of writing and performing every instrument himself.

From his biggest-selling album, Back In The High Life, 'The Finer Things' peaked at No.8 in the US charts.

'Roll With It'

Steve Winwood - Roll With It

After enormous success in 1986, Winwood's next album two years later would see him revisit his rhythm and blues roots with 'Roll With It'.

Credited as a Motown-inspired soul number, it scored the singer his second No.1 in the US, staying at the summit of the Billboard Charts for two weeks which earned him two Grammy Award nominations.

'Can't Find My Way Home' (with Blind Faith)

Blind Faith ~ Can't Find My Way Home ~ (Original Acoustic Version) HQ Audio

After being recruited by Eric Clapton to join his new project Blind Faith once his previous band Traffic had split, Steve Winwood would write 'Can't Find My Way Home', a contender for the most beautiful song he's ever written.

The evocative folk song from Blind Faith's only album is still regarded as its highlight, and is frequently performed by Winwood and Clapton whenever they reunite on stage.

'Keep On Running' (with the Spencer Davis Group)

The Spencer Davis Group (feat. Steve Winwood) - Keep On Running (1966)

Crazy to believe that Steve Winwood was only 16 years of age when he recorded 'Keep On Running' because of his remarkably mature voice.

The blue-eyed soul favourite topped the charts in the UK and paved the way for Winwood to become the musical prodigy he was destined to be.

'Gimme Some Lovin'' (with the Spencer Davis Group)

Spencer Davis Group - 'Gimme Some Lovin' Stereo Music Video

Still regarded as Steve Winwood's best performance from his earlier career, 'Gimme Some Lovin'' inspired him to quit the group and pursue his own path with Traffic.

It's a classic R&B number which was warmly praised upon its release in 1966 and gave the Spencer Davis Group their first hit in the US.

'Valerie'

Steve Winwood - Valerie (1987 Version)

Strangely, 'Valerie' didn't hit the mark after its initial release in 1982 - it took a remix of the track five years later to become a chart phenomenon.

Charting in the top ten on both sides of the Atlantic, 'Valerie' has become one of Steve Winwood's signature songs, having been sampled by various artists in the years since it came out.

'Higher Love'

Steve Winwood - Higher Love (Official Music Video)

For Steve Winwood's greatest ever song, you can't look any further than his global hit 'Higher Love'.

Featuring Chaka Khan on backing vocals (who also appeared in the music video alongside Winwood and Nile Rodgers), the song helped the singer achieve enormous global success and established Winwood as an icon of the 1980s.

Further cementing the song's prestige, Whitney Houston would later cover 'Higher Love' in 1990.

The track won Steve Winwood his only two Grammy Awards for Record of the Year and Best Male Pop Vocal Performance, and is undoubtedly his most recognisable earworm.