Battle of Hastings 50p coin sells for £63,100 as experts say there are 6 million others out there
1 July 2020, 13:16 | Updated: 1 July 2020, 17:05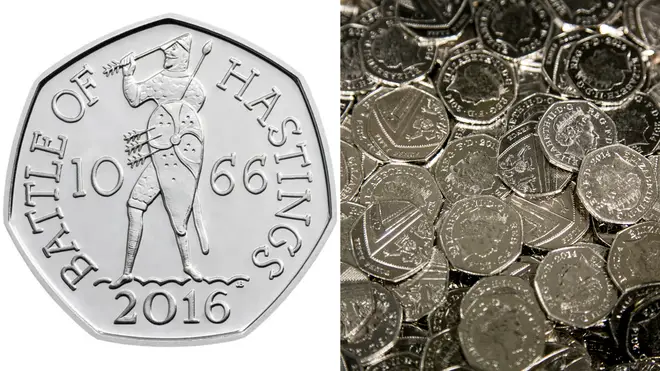 Experts have been left baffled as an unremarkable 50p coin has sold for a fortune on eBay.
The 50p coin was bought for £63,100 and an estimated over 6 million more are thought to be in homes and businesses across the UK.
Created by designer John Bergdahl, the coin sold for a whopping 126,000 times its face value and has left experts stunned as it's not even considered a "rare" piece.
Minted just four years ago in 2016 to mark 950 years since the Battle Of Hastings, the coin features a depiction of King Harold with an arrow through his eye, inspired by the Bayeux Tapestry.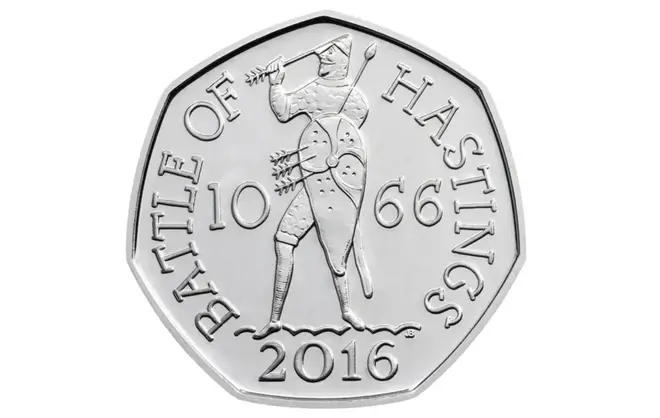 6.7 million more of the coins are thought to be in circulation in the UK and are not nearly the rarest to collect - there are only 210,000 Kew Gardens 50p coins in circulation, each worth an estimated £5,000.
The expensive sale is even more baffling because the same coin can be bought for as little as £2 elsewhere on eBay.
Experts say it's sudden rise on value could be due to cash being rarely used at the moment due to the pandemic.
"Values for coins tend to vary every now and then and it could be that demand for 50ps has gone up because we're seeing less change used right now because of coronavirus," coin expert Alexandra Fiddons from ChangeChecker, told the Mirror.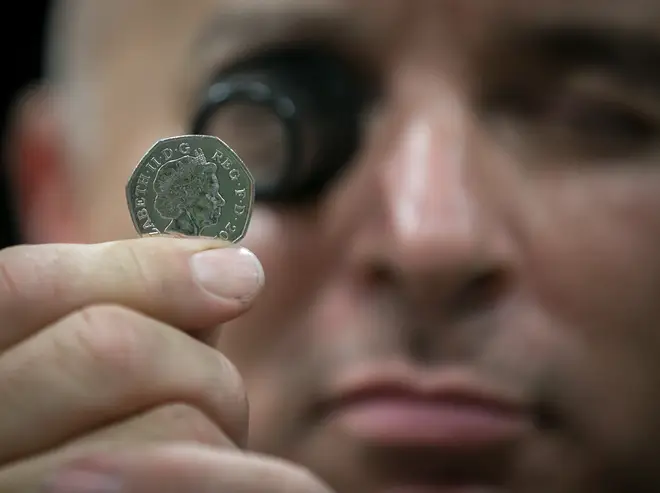 "The ones with historical anniversaries tend to do better amongst collectors - and this one sparked a clear pricing war.
"That said, there are other Battle of Hastings 50p coins on eBay selling for £2, so do your research."
Alexandra goes on to say that while rare, it's not unheard of for a coin to suddenly "skyrocket" in value out of the blue.
"We often have random coins that we don't expect to take off that much that sometimes they just skyrocket. That could be the explanation here," she said.