The McDonald's Christmas advert is the most festive of 2018 yet
18 November 2018, 09:00 | Updated: 16 November 2022, 13:45
Are you Reindeer Ready?
McDonald's has unveiled their Christmas advert for 2018, and amazingly it's got us wanting some carrots.
The advert follows Santa on his Christmas Eve rounds, while his trusty reindeer get upset over the lack of healthy treats left behind by folks at home.
However, Santa has a cunning plan, and visits the local McDonald's, who are selling 'Reindeer Treats' at restaurants this year.
Watch the advert in full above.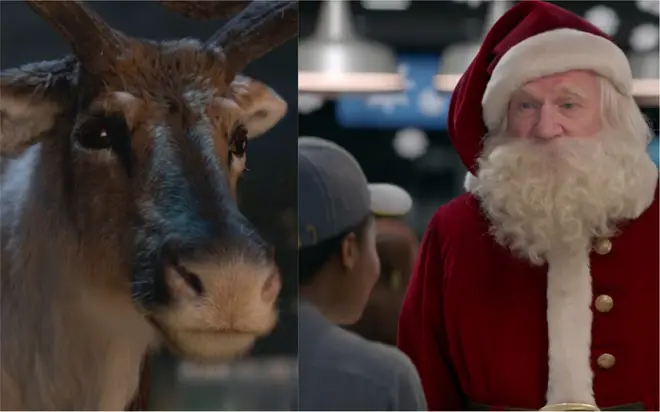 The advert is arguably the most festive of all the Christmas ads this year. There have also been Christmas adverts for Heathrow (the return of the bears), Aldi (the return of Kevin the Carrot), TK Maxx (featuring a neverending stocking), Sainsbury's (a very talented school production) and Boots (showcasing the special bond between mothers and daughters) among others.
Marks & Spencer's advert stars Holly Willoughby, while Iceland has seen their emotional advert banned from TV for being 'too political'.
Finally, John Lewis's big campaign this year stars Sir Elton John in 'The Boy and the Piano'.