The Shires interview: Ben and Crissie unveil new album 'Good Years' ahead of C2C headline slot
10 March 2020, 10:11 | Updated: 7 January 2021, 16:42
Country stars The Shires have revealed their excitement for their eagerly awaited album Good Years during an exclusive interview with Smooth Country.
Ben Earle and Crissie Rhodes of The Shires told how they cannot wait to unveil the full album later this week and finally perform the tracks live.
Ben told Smooth Country: "This album we had a bit more time. A bit more time at home. We had a quieter year. I think the first song for this album was done about 18 months ago. It's a song called 'Crazy Days' which is the last song on the record.
"I've got a little shed in my garden that I've insulated and put a piano in there. We kind of went back to basics and just writing from our hearts. The last album, we absolutely love.
"We wanted to have a lot of songs that worked live and had a big sound. This album we've gone back to really heartfelt, honest songs. We had a writing trip to Nashville in April after that. It's quite a reflective group of songs."
Crissie went on to explain how long the band have been waiting to release their new material, with some songs getting an added twist when performed live.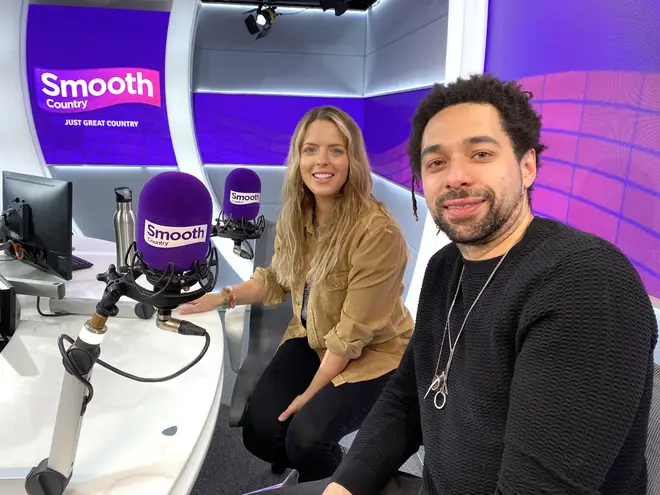 Crissie told Smooth Country presenter Eamonn Kelly: "It's funny, we've been sat on them for a long time now. So we kind of know them quite well. We are super excited to get out there and perform them.
"We haven't had the opportunity to perform the whole lot yet, so that's exciting and changes all of the songs, really. We sit down in a room and write from the heart.
"You never know what other people are going to make of those songs or what they mean to them. So it's really nice to hear the feedback and see people's faces and whether they're enjoying them or not."
The pair have toured extensively, and often spend time in Nashville when songwriting. However, the duo have noticed the difference between release music in America to the UK.
Crissie said: "Over there, there's many different types of little country stations, so to cover a lot of ground takes a long time. A number one single over there could have been at radio for about eight to nine months before it can even go to number one. It's a long time."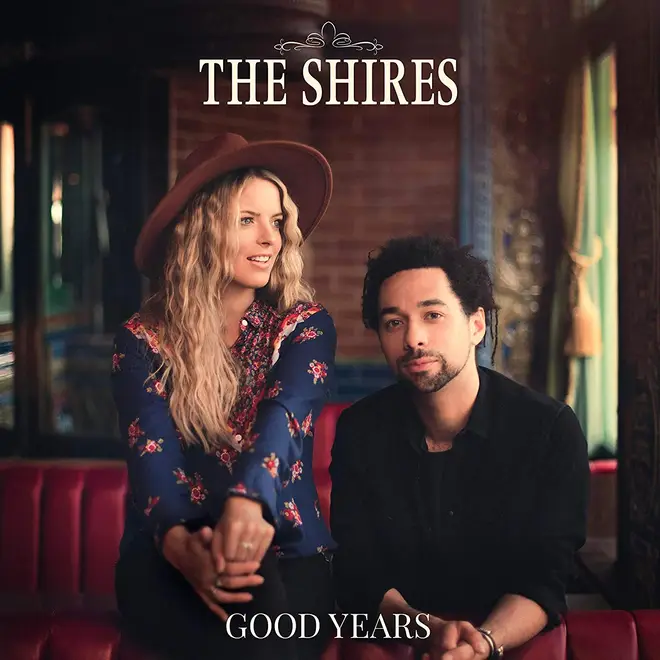 Ben added: "They talk in country about paying your dues, especially in Nashville. You know, it's a 10 year town. You go there and you have to put the work in.
"I feel we did a lot of stuff under the radar here. Sometimes we played three universities a day during a coffee house tour. We did half hour sets and some of the songs we still play now on our tour."
It comes as the UK's best-selling country act were announced to be the first UK artist to perform on the C2C Arena main stage later this week after Old Dominion pulled out of the festival.
Fans will get to hear all their classic tracks as well as new songs from their eagerly awaited album Good Years, due to be released on March 13.
The Shires join headliners Luke Combs, Darius Rucker, and Eric Church plus CMA award winners and nominees Brett Young, The Cadillac Three, Old Crow Medicine Show, Tanya Tucker, Charles Esten, Runaway June, Jordan Davis and Introducing Nashville featuring Abby Anderson, Eric Paslay and Tenille Townes.
The Shires will then embark on their UK tour in May 2020.
Speaking of their tour, Ben told Smooth Country: "It's so exciting, some of the venues we're playing… The London Palladium, The Bridgewater Hall in Manchester."
Crissie added: "We've got the coastal tour too, I think. So a couple of fish and chips on the beach would be nice. We are working… honest everyone at home!"
The Shires 2020 UK tour dates:
May 4: Birmingham Symphony Hall
May 5: Aberyswyth Arts Centre
May 6: Guildford G Live
May 8: Bristol Academy
May 9: Cambridge Corn Exchange
May 10: Nottingham Royal Centre
May 12: Carlisle Sands Centre
May 13: Aberdeen Beach Ballroom
May 14: Edinburgh Liquid Room
May 15: Gateshead The Sage
May 17: Ipswich Regent Theatre
May 19: Manchester Bridgewater Hall
May 20: York Barbican
May 22: Oxford New Theatre
May 23: Liverpool Philharmonic Hall
May 24: Cardiff St. David's Hall
May 26: Basingstoke The Anvil
May 27: London Palladium
June 2: Brighton The Dome
June 3: Folkestone Leas Cliff Hall
June 4: Bedford Corn Exchange