Back to the Future reunion: Marty, Doc, Lorraine and Biff get back together
21 February 2023, 13:48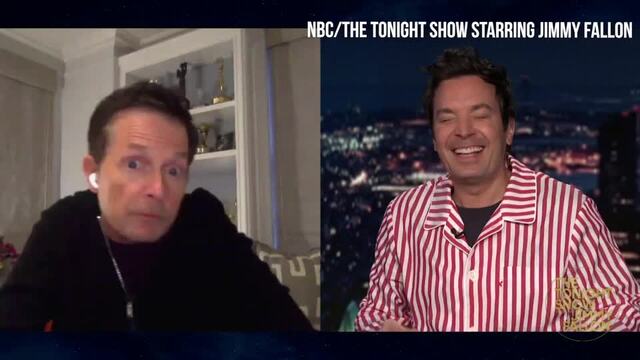 Michael J. Fox Watched Back to the Future with Princess Diana
Michael J. Fox, Christopher Lloyd, Lea Thompson and Tom Wilson reunite.
The 40th anniversary of the first Back to the Future film is inching ever closer, and every time any of the cast gets together is always a cause for celebration.
Last year saw Marty McFly star Michael J Fox and Doc actor Christopher Lloyd share an emotional moment on stage, and now a couple more old friends have joined the party for the latest reunion.
Lea Thompson, who played Marty's mum Lorraine, posted a series of pictures and videos with the two leads on Instagram, with Biff Tannen actor Tom Wilson rounding out the classic quartet.
"Wow honestly had the best time today with my #bttf family... so many fun fan moments too," she captioned the image from the Fan Expo in Portland.
On a video she posted with Lloyd, Thompson joked: "Look who's here! Look what the cat dragged in.... I love you."
In another clip, she described Wilson as "my favourite, favourite guy, ever", before cueing him up by asking if she was a butthead.
Wilson then brought out the big guns, reprising his classic head-knock "Hello? Anybody home?" moment for the camera.
On his own Instagram feed, Wilson posted the same lead image captioned: "Okay, so this happened. 2023"