Brian May defends Bohemian Rhapsody's Golden Globe win after critics "jumped to conclusions"
9 January 2019, 14:50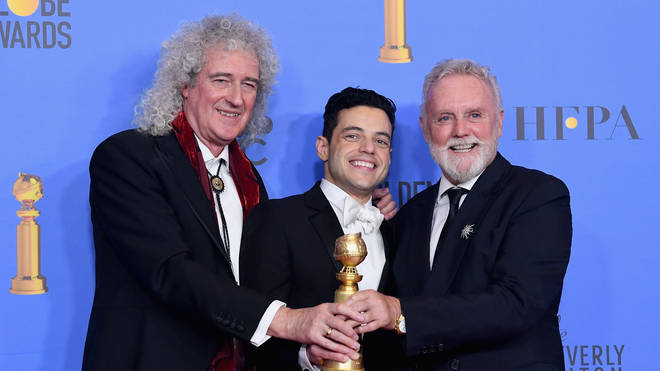 Following the film's victory at the Golden Globe awards, Queen guitarist Brian May has said that film critics were too quick to judge Bohemian Rhapsody.
Brian May has hit back at critics who were quick to dismiss Bohemian Rhapsody, the Queen biopic released in October 2018.
Since its release, Bohemian Rhapsody has become the highest-grossing music biopic of all time, however the film has received its fair share of criticism.
When the trailer was released, film critics spoke up with concerns that the film was silencing Freddie Mercury's sexuality and not fully acknowledging his bisexuality.
The film won a Golden Globe for Best Motion Picture Drama, beating A Star Is Born and Black Panther. Queen guitarist Brian May has jumped to defend the film's award success.
He said "The mistake that critics made was reviewing the trailer instead of reviewing the film,
"They jumped to conclusions. Once people stake their claim, it's hard for them to withdraw."
Rami Malek, who played Mercury in the biopic, also won Best Performance by an Actor in a Motion Picture - Drama.
When accepting his award, Malek thanked the band, saying: "To you, Brian May, to you, Roger Taylor, for ensuring that authenticity and inclusivity exist in the music and in the world and in all of us."
He continued: "Thank you to Freddie Mercury for giving me the joy of a lifetime. I love you, you beautiful man. This is for – and because of – you, gorgeous."