Britain's Got Talent: The Pensionalities star Henry Hall has died, aged 86
9 May 2019, 11:23
The Pensionaires surprised the Britain's Got Talent judges two years ago, and ended up reaching the top five acts overall.
Doncaster pensioner Henry Hall became an overnight hit in his 80s after appearing on Britain's Got Talent with friend Malcolm White.
Originally appearing as The Pensionaires, they later changed their name to The Pensionalities and won the hearts of the nation with their singing.
Henry Hall died at the age of 86 on April 28, and his funeral will take place later this month.
The pair went on to reach the final of the 2017 series, finishing fifth behind winner Tokio Myers.
Judges David Walliams, Simon Cowell, Alesha Dixon and Amanda Holden gave the duo a standing ovation after they sang Frank Sinatra's 'You Make Me Feel So Young', while dressed in raincoats and flat caps.
Hall and White grew up in coal-mining towns near each other, and decided to form a singing duo. They performed for five years around Doncaster before appearing on the ITV show.
Both of their fathers had been miners, and Henry's first job was at a motorcycle company, which paid him just £1.50 a week.
He then worked at Cusworth's Motorcycles, and was known by customers as H. He later took over the company in the 1960s, and retired 44 years later.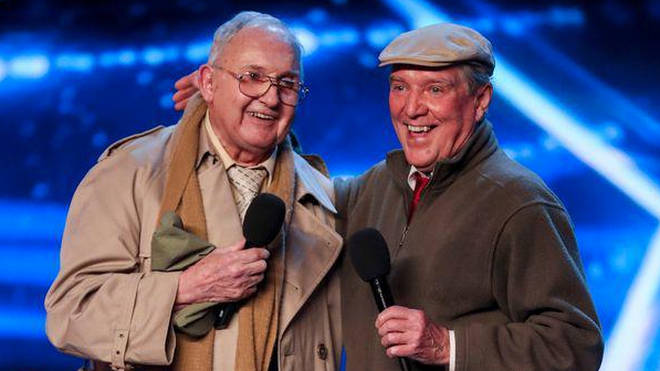 An obituary for Henry read: "In both life and death, Henry definitely did it 'his way!'. He died peacefully at home, as he wished, with his family.
"He lived an extraordinary life and was known to a great many people as H from Cusworth's Motorcycles and latterly half of The Penisonalities from Britain's Got Talent.
"He was loved by many, forgotten by none and will be greatly missed by all."