Britain's Got Talent: Who is Siobhan Phillips? Comedy singer's height, career and family revealed
29 May 2019, 14:24 | Updated: 30 May 2019, 16:00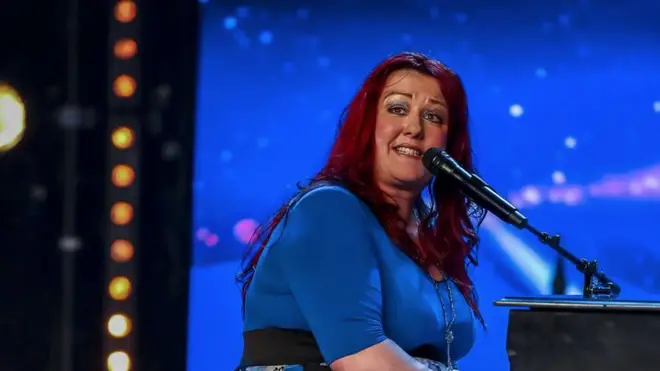 Siobhan Phillips has reached the Britain's Got Talent final for 2019 thanks to her hilarious Victoria Wood-style songs on the piano.
But who is the talented performer and where does she hail from? Here's all the important facts:
Who is Siobhan Phillips and how old is she?

Siobhan is a comedy singer, from Normanton in the City of Wakefield in West Yorkshire, England.

The 42-year-old began performing at the age of 16, and has been an entertainer on various cruise ships for over a decade.

Previously, she was a finalist on Channel 4's reality show Operatunity in 2003.

Siobhan Phillips height: How tall is she?

Siobhan has said that she stands at 6ft tall.

Speaking to the Express about meeting Ant & Dec, she said: "When I walked towards them, I'm quite tall I'm six foot with high heels on but they're not that small!

"I went to them 'people say that you're midgets but you're not, you're really tall' and they just started laughing and I think I broke the ice.

"Could've gone wrong really, that. But I was so surprised at how tall they actually are because everybody goes on about them being short but they're not."

Siobhan Phillips children: How big is her family?

Much of Siobhan's songs are about the daily struggles of being a mother, and she has spoken about how her two-year-old daughter Cerys has been a big inspiration to her.

"Becoming a mum has been a big thing for me," Siobhan told The Sun.

"Its been a difficult journey because you want to raise a decent human being.

"Sometimes you do feel like it's a massive responsibility. I used to be partying in Monte Carlo or Rio and being crazy. Now I've got to make sure she's my first priority."