Bruce Willis has been diagnosed with dementia, his family confirms
16 February 2023, 20:46 | Updated: 16 February 2023, 21:14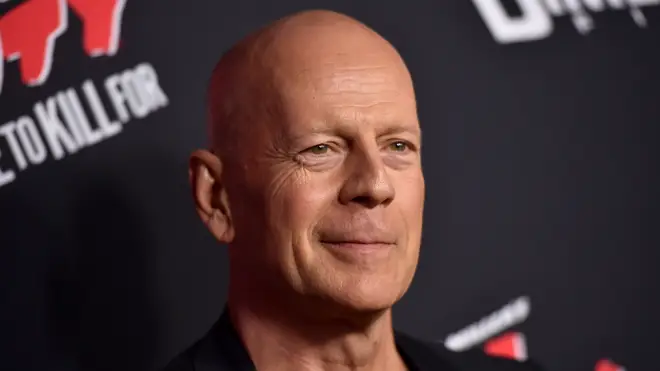 Actor Bruce Willis has been diagnosed with frontotemporal dementia, his family has announced.
Announcing the news on social media, Bruce Willis's family said it was a "relief to finally have a clear diagnosis".
The legendary 67-year-old actor was previously diagnosed with aphasia - a condition which causes difficulties with speech - last year.
This condition has now progressed, and he has now been given a more specific diagnosis.
Bruce's family expressed their "deepest gratitude for the incredible outpouring of love".
Frontotemporal dementia is the most common form of dementia in people under 60.
His family said: "Today there are no treatments for the disease, a reality that we hope can change in the years ahead."
Bruce Willis was one of the most successful actors of the 1980s, 1990s and 2000s. His biggest roles were in blockbuster films such as Die Hard, The Sixth Sense, Armageddon and Pulp Fiction.
He won a Golden Globe for his breakthrough TV role in Moonlighting, and has won two Emmys.
Bruce Willis has three daughters with ex-wife Demi Moore - Rumer, Scout and Tallulah - and he remains very close friends with his former partner.
He also has two daughters with second wife Emma.