Bruce Willis feels the festive cheer with his family in first photos since his aphasia diagnosis
16 December 2022, 12:23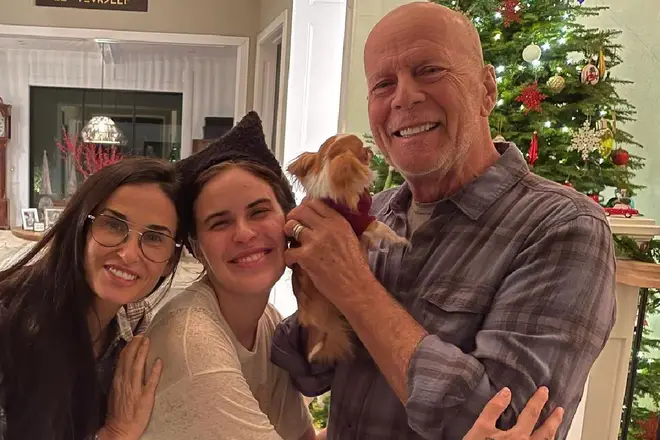 The on-screen star hasn't been seen publicly since he announced his retirement earlier this year.
Having been diagnosed with aphasia - a brain disorder which impacts the ability to speak and other cognitive abilities - Bruce Willis revealed he was stepping away from acting.
His enforced early retirement came as a huge shock to his fans, as well as his many friends in Hollywood.
In March, Willis' family announced he would be "stepping away" as he learned to live with his diagnosis and the impact it'd have on his ability to do the thing he loved: to act.
After sharing the news on social media, his family said it had been a "really challenging time" for them and thanked fans for their "continued love, compassion and support".
And the action hero has largely been dealing with his condition in private, so the extent of how Bruce has been coping has left his friends - like Sylvester Stallone for instance - concerned.
But new pictures have emerged showing the Hollywood star in good spirits that will be a welcome dose of Christmas cheer for all of his friends and fans alike.
In what are the first family pictures of Bruce since his diagnosis, he's smiling alongside with his family and even cuddling a cute puppy in one of the photos.
His ex-wife Demi Moore posting the pictures on her Instagram with the accompanying caption: "We are FAMILY!! Getting into the holiday spirit!"
Bruce married Demi in 1987, and despite their divorce in 2000 the pair have remained good friends.
They share three daughters together, Rumer, Scout and Tallulah, who are also seen in the family photos with his current wife, actress Emma Heming, who he married in 2009.
Seeing Bruce smiling in front of his decorated Christmas tree, with his family, his pet dogs and enjoying dinner with them all will come as a huge relief to those who have been worrying about the actor.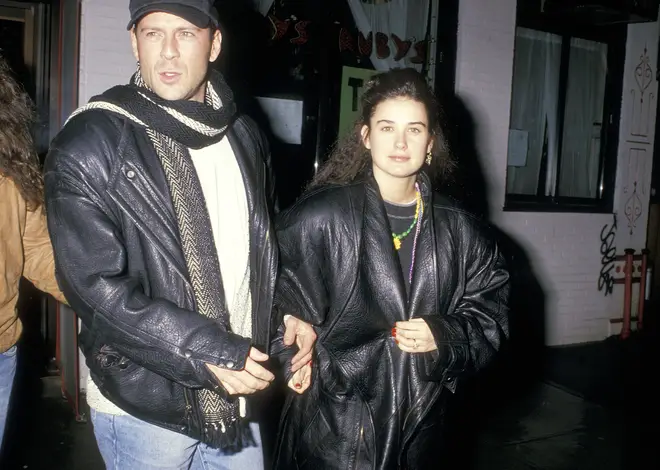 Willis has acted in a host of hugely successful films throughout the past forty years, including the Die Hard series, Pulp Fiction, The Fifth Element, Armageddon, The Sixth Sense, Looper, and Unbreakable.
Following the news that he'd be stepping away from his acting career, some of Hollywood's biggest stars rallied around him including John Travolta, Matthew Perry, M Night Shyamalan, and Jamie Lee Curtis who hailed him as a "generous soul" and an "awesome badass".
Earlier in the year, the family statement announcing the news said: "To Bruce's amazing supporters, as a family we wanted to share that our beloved Bruce has been experiencing some health issues and has recently been diagnosed with aphasia, which is impacting his cognitive abilities".
"As a result of this and with much consideration Bruce is stepping away from the career that has meant so much to him."
It's been a difficult year for the actor, but with his loving family by his side he's clearly got plenty of Christmas cheer in him to share at this special time of year.