Remembering the Dirty Dancing movie prequel starring Patrick Swayze we all forgot
11 October 2022, 16:23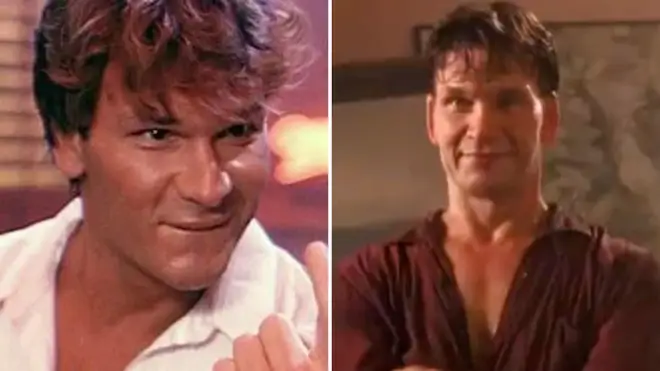 Dirty Dancing was a monster hit upon its release in 1987 that has only gone on to become more iconic over time.
Its success and its introduction to many of lead star Patrick Swayze made the decision to release a sequel an easy one.
However, you'd be forgiven for not even realising this happened at all. Not only that, but it took 17 years for a follow-up instalment to be made.
So what was this film, what was it about and why wasn't it a hit?
When and how was Dirty Dancing's prequel made?

Dirty Dancing: Havana Nights - Trailer

Dirty Dancing: Havana Nights was released in 2004. This one was actually a prequel, taking place five years before the original movie, in 1958.

Havana Nights was based on an original screenplay by radio host Peter Sagal, based on the real-life experience of producer JoAnn Jansen. Jansen had lived in Cuba as a 15-year-old in the late 1950s.

Sagal wrote the first screenplay, which he titled Cuba Mine, about a young American woman who witnessed the Cuban revolution, and had a romance with a young Cuban revolutionary.

At first, the story was to be a serious political romance story. It was commissioned in 1992 and the screenplay was bought by a film studio, which requested several rewrites before dropping out.

A full decade later, producer Lawrence Bender wanted to make a Dirty Dancing sequel, and this film was very loosely adapted from Sagal's script.

However, not a single line from Sagal's original screenplay appeared in the final film, and Sagal said that the only a minor amount of the political theme stayed.

Who was in the cast of Havana Nights?

Jon Feltheimer, Diego Luna, January Jones, Tom Ortenberg, Patrick Swayze and Sela Ward. Picture: Getty

Natalie Portman was first offered the role of Katey Miller, but she turned it down.

Ricky Martin was also considered for the role of Javier Suarez.

The film starred British actress Romola Garai in her first Hollywood film, and she since said that the filming of the movie was an extremely negative experience.

In 2004, she said that the filmmakers "were obsessed with having someone skinny. I just thought, why didn't they get someone like Kate Bosworth, if that's what they wanted?".

Opposite Romola was Diego Luna as Javier Suarez, plus other roles for Sela Ward, John Slattery, January Jones, Mika Boorem and Mya among others.

What is the plot of Havana Nights?

The film follows American high-school student Katey (Romola Garai) as she moves with her wealthy parents (Sela Ward, John Slattery) to Cuba in 1958.

Here, she encounters Javier (Diego Luna), a poor local man who works as a waiter, and a relationship begins.

At a nightclub, Javier teaches Katey Cuban dance, which soon becomes her passion.

However, as they grow closer, Fidel Castro rises to power. When her parents decide to move back to the United States, Katey faces a difficult choice.

Does Patrick Swayze star in Havana Nights?

Dirty Dancing: Havana Nights clip [2004] - Patrick Swayze dance lesson

Yes, but it's confusing.

Patrick Swayze does indeed appear in Havana Nights, but his character is not officially Johnny Castle.

Instead, he is known as simply 'Dance Class Instructor'.

Set five years before the original, Patrick is clearly older than how he appeared in the 1987 film.

It's not clear whether this character is actually Johnny Castle or not, and that the audience is meant to suspend their disbelief a little bit about the actor playing him, in the same way that Anthony Hopkins had aged considerably between Silence of the Lambs and its prequel Red Dragon.

There is a hint that this could be Johnny Castle, as in the 1987 film he does mention that he had learned about "Cuban rhythms" in the past.

Whether or not this is Johnny, Patrick's appearance is a welcome one, and easily the best moment of Havana Nights. Patrick puts in a lovely performance as he gives some pointers to Katie, before wishing her the best.

It at least gave Dirty Dancing fans one last look at Patrick and his moves before his death just five years later.

Why was it a flop?

Dirty Dancing: Havana Nights (10/10) Movie CLIP - The Finals (2004) HD

The film was a box office bomb, only just breaking even with its $25 million budget.

It received negative reviews from critics, and it only has a 23% rating on Rotten Tomatoes.

The film largely didn't work as it clearly wasn't meant to be a Dirty Dancing film until it had all the rewrites.

It probably deserved to be its own film rather than trying to shoehorn Dirty Dancing into it somehow. And while the plot is somewhat similar to the original, there isn't really any link between the two.

Instead, they probably should have just made a 'proper' Dirty Dancing sequel set 15-20 years later, starring Patrick and/or Jennifer Grey.

As a prequel with an entirely different cast and setting, it just didn't grab audiences attention enough.

A Dirty Dancing sequel is finally being made as of 2022, with Jennifer Grey returning as Baby and set 30 years later in the 1990s.