I'm A Celebrity 2019: Watch Kate Garraway get the fright of her life in hilarious scene
27 November 2019, 13:59 | Updated: 27 November 2019, 15:27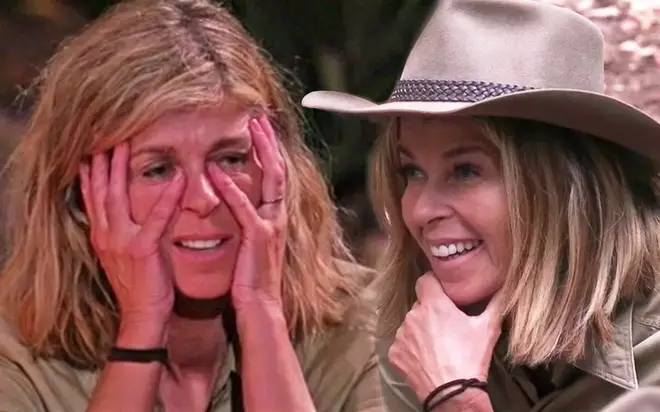 Smooth Radio's Kate Garraway was given a huge fright during last night's episode of I'm A Celebrity... Get Me Out Of Here!
The Smooth presenter featured in a hilarious scene where Ian Wright, Myles Stephenson, James Haskell and Roman Kemp formed the Jump Up Club which involved scaring people or being scared by people.
Ian jumped out from behind a tree and jumped onto a screaming Kate, as she walked away laughing, Myles jumped out on her making her squeal again.
Just seconds later, this was closely followed by James and Roman who confirmed that "Kate was a screamer".
The moment has prompted several funny videos and memes.
Kate was also involved in another funny episode moment after the Dingo Dollar Challenge.
At the Outback Shack, Adele Roberts and Cliff Parisi saw that After Eights or Wotsits were on offer.
Adele asked Cliff: "Would you prefer our camp mates to have minty breath or cheesy breath?"
They settled on the minty breath and asked Kiosk Kev for the After Eights.
In camp, Kate excitedly raced to the phone box to take the call.
The question was, "According to a recent survey, what percentage of adults would time travel into the future instead of the past?"
Without giving her answer, Kate hung up the phone – forgetting she had to stay on the line – and had to wait for Kiosk Kev to call her back.
They all unanimously agreed and gave the correct answer which was 27%.
When Cliff and Adele returned they kidded the celebrities they'd got the answer wrong but they all cheered when they revealed they had won the chocolate treats.