Myleene Klass is crowned first-ever I'm a Celebrity Legend after winning final challenge
12 May 2023, 23:09
Congratulations are in order for Myleene Klass, after triumphing in I'm a Celebrity... South Africa!
Smooth Radio's very own Myleene Klass was crowned the first ever I'm A Celebrity Legend after winning the final face-off challenge against Jordan Banjo.
Hosted by Ant & Dec, this I'm a Celebrity series saw a host of past legends from the long-running show return for a one-off pre-recorded series, filmed in South Africa.
Myleene was crowned the winner ahead of other celebrities including Phil Tufnell, Paul Burrell and Fatima Whitbread.
Speaking afterwards, Myleene said: "I've been in my element. I can't believe what the jungle gave me first time and I've actually had the opportunity to relive it a second time round. It's one of those things, it was so magical the first time you start thinking did I remember that as it was or have I recreated those memories?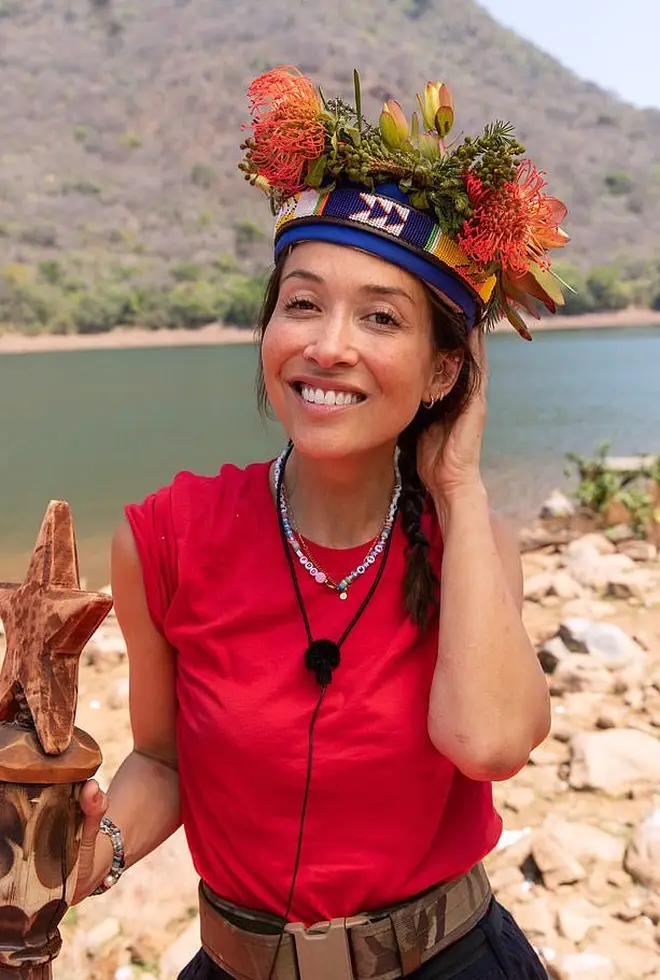 "They say don't go back to an ex and don't go back to a reheated dinner. I thought to myself oh no, what if it's not as good? And I've gone back into the bush and it's been even bigger, more majestic, bigger trials. South Africa is vast.
"And it's not been against any campmates, it's been against the best of the best. It's just been mind-blowing. Everything was as magical, very tough – challenging both mentally and physically – and something that I've loved throwing myself into."
On making the decision on whether or not to return, she added: "It was not an easy decision. We sat down as a family and it was my children that made me say yes. The first time round I wasn't a mum so there was no jeopardy if I ran around the jungle for a few weeks in a white bikini.
"I had the time of my life and took on a few challenges and then I came out and everyone knew me for having a shower! There are worse things to be known for having! I had a ball the first time.
"This time round, I'm a mum and that changes everything. You don't want to let your children down, you don't want to say something that will embarrass them. You don't want to bottle out of a trial.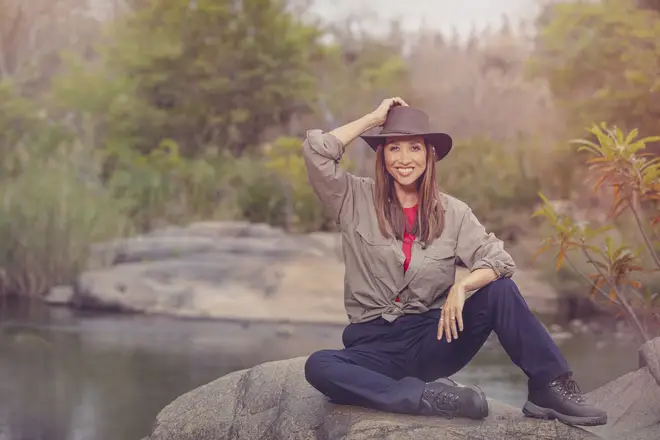 "I wanted to show my girls especially, my baby boy is a little bit too young, but my girls are 15 and 11 years old and we sat down and had a big conversation about it as a family. Both of them were just begging me to do it. I said to them I'll be as strong as I can be, I wanted to show them, and other little girls, keep walking through the fire.
"In the 16 years since I last did the jungle, I've really been tested and had to really hold your nerve. And that's what this is and why I'm A Celebrity is just a phenomenal programme, because it tests you on every single level.
"You don't have your friends and family around you, your moral compass and you have to make your own choices on everything. You're so far from home, I missed my children so much. But they made me a necklace and every trial I just held on to it."
Catch up on the full series of I'm A Celebrity… South Africa on ITVX.