Michael J Fox opens up about Parkinson's in emotional first trailer for 'Still' documentary
11 April 2023, 15:38
Watch the trailer for STILL: A Michael J Fox Movie
The first trailer for Still: A Michael J Fox Movie has been released before the film's release next month.
Beloved film actor Michael J Fox will open up about his battle with Parkinson's disease in the upcoming documentary film Still, which is released on May 12 on Apple TV+.
Michael is best known for playing Marty McFly in Back To The Future, as well as his famous roles in Teen Wolf and TV sitcom Spin City among many others.
However, his career and personal life was changed forever after he was diagnosed with Parkinson's disease in the 1990s.
Oscar-winning director David Guggenheim has collaborated with Michael for the new film, which will see the Hollywood star tell his story in his own words.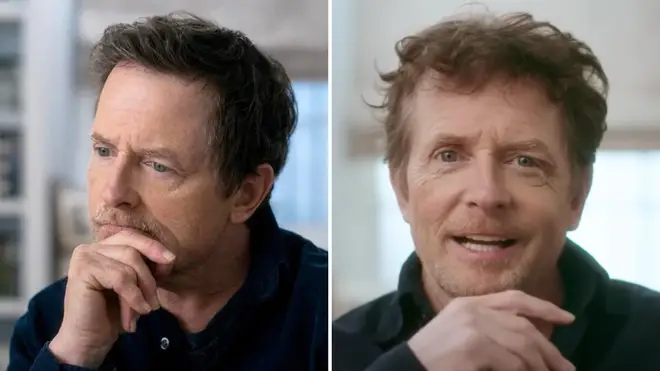 The film features archive footage, interviews and scripted scenes, creating a fascinating film allowing Michael to explain his story.
In the trailer, Guggenheim mentions "the sad sack story is that Michael J Fox gets this debilitating disease and it crushes him."
Michael replies: "Yeah, that's boring."
The film's synopsis reads: "Intimate and honest, and produced with unprecedented access to Fox and his family, the film chronicles Fox's personal and professional triumphs and travails, and explores what happens when an incurable optimist confronts an incurable disease.
"With a mix of adventure and romance, comedy and drama, watching the film feels like… well, like a Michael J Fox movie".