Who is Viscountess Emma Weymouth? Strictly Come Dancing star's age, husband, children and more facts
1 November 2019, 14:11 | Updated: 6 November 2019, 15:51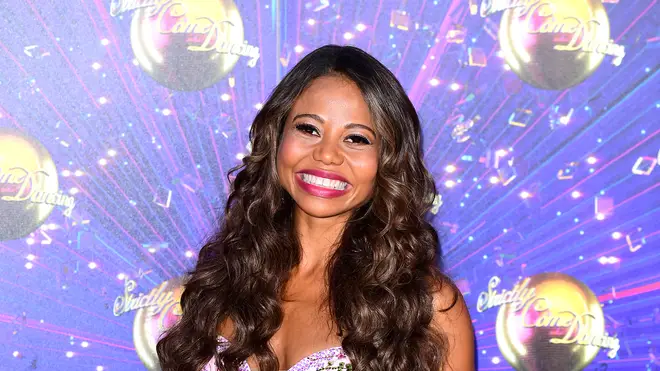 Viscountess Emma Weymouth is one of this year's Strictly Come Dancing stars. But who is she and where might you have seen her before?
Model and TV star Emma Weymouth joins the Strictly Come Dancing line up for 2019 alongside the likes of Catherine Tyldesley, Emma Barton and David James.
Perhaps not one of the most instantly famous stars of this year, Emma will be hoping to impress the judges and viewers alike with her dancing skills.
Here is all the important info about the Viscountess:
Who is Emma Weymouth?

Full name Emma Thynn, Viscountess Weymouth, Emma is an English fashion model.

She works as a brand ambassador for Fiorucci, and has modelled for Dolce & Gabbana.

She also has a lifestyle website, and hosts events such as the first annual Longleat Food and Drink Festival.

Emma has also appeared on various TV shows, including Songs of Praise.

Who is her husband?

Ceawlin Thynn, Viscount Weymouth and Emma Weymouth. Picture: Getty

Emma is married to Ceawlin Thynn, Viscount Weymouth. He is a British businessman and the second child of Alexander Thynn, 7th Marquess of Bath, and his wife, Anna Gyarmathy.

Thynn works with a number of companies in the leisure, tourism, real estate and financial services sectors.

When her husband succeeds his father as the 8th Marquess of Bath, Emma will be styled as Marchioness of Bath.

The couple announced their engagement in November 2012, and were married at Longleat House in Wiltshire in June 2013.

His father boycotted the ceremony after a feud with Thynn over changes made at Longleat, while his mother was banned after repeatedly making racist remarks about his partner.

Emma became the first black viscountess in the United Kingdom. She has said that she has experienced racism and prejudice from other members of the British nobility.

Does she have any children?

Emma gave birth to her first child, The Honourable John Alexander Ladi Thynn, in October 2014.

The couple had their second child via a surrogate at a private clinic in West Hollywood in December 2016, named The Honourable Henry Richard Isaac Thynn.

How old is she and who are her parents?

Emma Weymouth was born on March 19, 1986. She celebrated her 33rd birthday in 2019.

She was born in London to Suzanna McQuiston, an English socialite, and Chief Oladipo Jadesimi, a Nigerian oil magnate.

How tall is she?

Emma stands at 5ft 7in (170.2 cm) tall.