Strictly Come Dancing 2020: Who is Nicola Adams? Age, height, girlfriend and boxing career revealed
30 October 2020, 18:27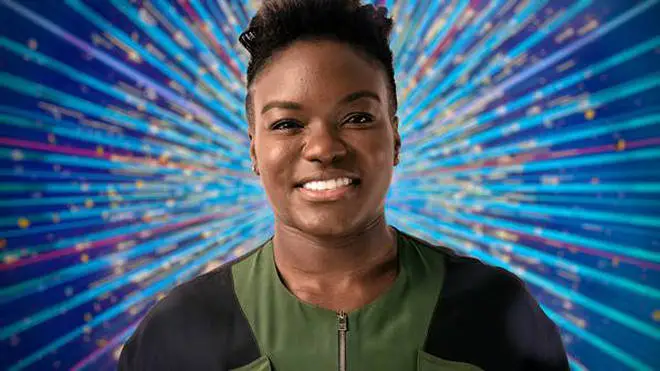 The brand new series of Strictly Come Dancing will return to screens later this year. But who is contestant Nicola Adams?
The 18th series of the award-winning entertainment show will put the sparkle back into Saturday and Sunday nights this autumn... but who is Nicola Adams and what are her odds of winning?
Nicola will become the first Stricly contestant to be paired with a professional dancer of the same-sex, something she has spoken about in the weeks leading up to the show.
Here's everything you need to know about the Olympic champion:
Who is Nicola Adams and what is her job?

Nicola Adams [GBR] - Women's Flyweight Boxing | Champions of London 2012

Nicola Adams is a double Olympic gold medallist boxer. She became the first female amateur boxer to win an Olympic gold medal at London 2012 and became double Olympic champion following her second gold medal win in Rio 2016 as well as being the first boxer in history to retain an Olympic title.

Having also become World Amateur Champion in May 2016, Nicola secured a grand slam of titles, and is the only female boxer in the history of the sport to have won every major title available to her; Olympic, World, European and Commonwealth.

In recognition of her services to boxing and unprecedented achievement, Nicola was appointed Member of the Order of the British Empire (MBE) in the 2013 New Year's Honours list.

She was made an OBE in the 2016 New Year's Honours list.

Nicola recently retired from the sport with an undefeated record and held the WBO female flyweight title in 2019.

How old is Nicola Adams?

Nicola Adams was born in Leeds on October 26, 1982, making her 37-years-old.

Nicola will celebrate her 38th birthday during the upcoming series of Strictly Come Dancing.

Who is Nicola Adams' girlfriend?

The boxer is in a relationship with 22-year-old beauty blogger Ella Baig.

Ella and Nicola have been dating for over two years and live together.

Nicola was previously engaged to Team GB boxer Marlen Esparza. They were engaged for 16 months before the boxer reportedly cancelled the wedding.

How tall is Nicola Adams?

Nicola Adams Boxing Gold | London 2012 Medal Moments

Nicola Adams is 1.64m, 164cm, or 5ft 4.5in, depending on the measurements you use.

Where is Nicola Adams from?

Nicola Adams was born in Leeds, West Yorkshire. She was educated at Agnes Stewart Church of England High School, Ebor Gardens, Leeds.

She also attended Hopwood Hall College in Rochdale.

What has Nicola Adams said about Strictly Come Dancing 2020?

Nicola Adams: My Rio Highlights

Nicola Adams OBE was the sixth celebrity contestant confirmed for Strictly Come Dancing 2020.

Nicola said: "I'm really excited to be joining this year's incredible line-up for Strictly Come Dancing.

"I'm a huge fan of the show and am thrilled to be part of something that holds such a special place in so many people's hearts.

"People might know me from work in the ring, but I'll be every bit as passionate and dedicated on the dancefloor too.

"I also wanted to thank the BBC for supporting me and making me the first ever all female-pairing; and it's amazing to be a part of the movement for change, diversity and breaking boundaries in the entertainment industry."

What are the odds of Nicola Adams winning Strictly Come Dancing?

Nicola Adams is the 6/1 joint-favourite to win this year's series of Strictly Come Dancing, according to Coral.

Spokesperson John Hill said: "Nicola Adams makes all the right moves with her feet in the boxing ring so we think she could be a big success on Strictly."