How Yesterday tackled its surprise John Lennon 'cameo'
2 July 2021, 16:32
Yesterday tells the story of what the world would be like if The Beatles never existed.
The romcom from director Danny Boyle and writer Richard Curtis focuses on singer Jack Malik (Himesh Patel), who finds himself the only person alive who remembers the Fab Four, after being involved in an accident during a worldwide blackout.
After Jack steals the Beatles' back catalogue and becomes an international superstar, he finds some solace after meeting one of the Beatles living on their own without any of the fame and success.
However, instead of a cameo from Sir Paul McCartney or Sir Ringo Starr, Jack (and the audience) is surprised with the arrival of a 78-year-old John Lennon.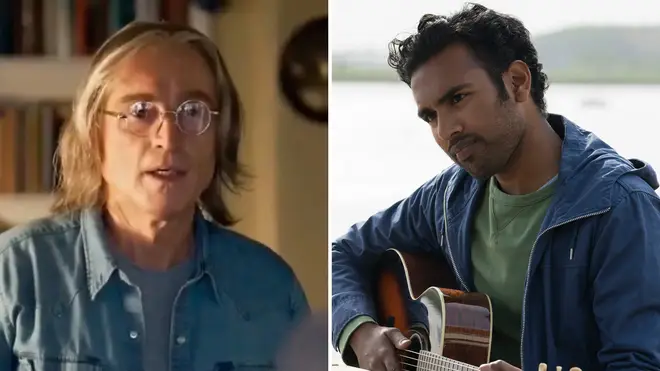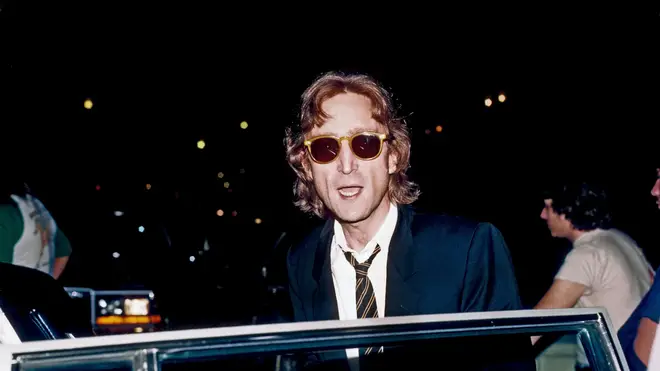 Not only that, but the actor playing Lennon looks eerily like the late singer, who died in 1980 after being shot by Mark Chapman in New York.
"You made it to 78," a joyous Jack says, before asking for a huge, which a confused John allows.
Who plays John Lennon in Yesterday?

Robert Carlyle. Picture: Getty

Although it was kept a secret until the film's release (and not revealed in the credits either), Robert Carlyle plays John Lennon in Yesterday.

The Scottish actor is best known for his roles in Trainspotting (where he first worked with Danny Boyle), The Full Monty, The World is Not Enough and the TV series Once Upon a Time.

How did the cameo come about?

Yesterday (2019) - John Lennon Scene (9/10) | Movieclips

Speaking at the Tribeca Film Festival earlier this year, Danny Boyle said: "This is what movies can do."

Boyle explained that his team asked Lennon's widow Yoko Ono, who thankfully approved of the moving scene.

Himesh Patel also revealed at a BAFTA screening that the director didn't let him see Carlyle in full makeup until he showed up. As Jack was about to speak with John Lennon, the actor didn't know just how much it would genuinely feel like actually speaking to John Lennon.

The biggest challenge was making Carlyle resemble what Lennon would have been like as a 78-year-old man.

"Writing is very rarely magical or surprising," Curtis told Polygon. "But we do all know John Lennon pretty well in our hearts and minds. So as I approached the scene, I just wrote, which I always do, a conversation."

"I found it was quite easy to imagine what John would it have been like. I'm not saying it's accurate, but we all read lots of interviews with him and his humour is very clear.

"What I did was just write and write. What have you done? What's it going? How successful are you? Him teasing about Malick's success and everything like that. It was hard to decide which bits to keep but, oddly enough, not that hard to imagine how John might talk."

In the scene, Lennon helps Jack realise what's most important in life, such as love and life.

Despite becoming a superstar, Jack realises that all he truly wants is Ellie (Lily James), family and friends, and it needed Lennon's words of wisdom to guide him there.