Exclusive: Bros give fans update on former member Craig Logan and new music plans
1 January 2019, 15:28 | Updated: 3 January 2019, 15:31
Bros were the biggest pop band on the planet towards the late 1980s.
Fast forward 30 years, and twins Matt and Luke Goss are back together for a new tour and documentary movie.
The 50-year-old brothers recently dropped by the Smooth studio to chat about their upcoming plans, and also gave fans an update on their former member Craig Logan, who left the group after one album and has since gone on to be a successful producer and manager.
"I had lunch with Craig a couple of years ago," said Matt. "It was nice, and we just spoke about old times.
"But I think the reality is, as well, me and my brother did our biggest world tour without Craig. We did Wembley Stadium without Craig. Craig was on one album, and I think he really enjoys being a manager, and he's a great manager, but we really enjoy creating music and creating film.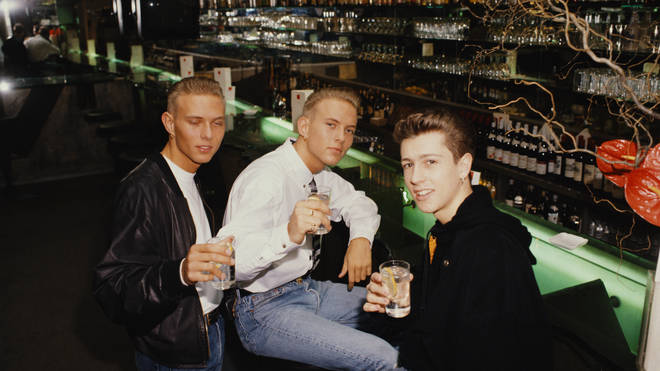 "So that was the last time I spoke to him, really, at length – it was at lunch. And it was very, very cool and easy."
Luke added: "I bumped into him at the Mondrian in Los Angeles. I have only good feelings for him. We had a really fun time together. I loved being in the band with Craig for a while. It was a very gruelling schedule.
"It got a little too much for Craig, as it would for many people. And like Matt rightly said, he's an extremely successful manager. If I ever bump into him, it would just be a case of giving him a hug, to make sure he's all happy and cool."
The Goss brothers also teased plans for brand new music on the horizon, with Luke saying: "People have been saying that it's never going to happen, which is ridiculous – that would be madness, not to do it.
Matt explained: "Really what we have to do is dismantle ourselves, and then literally reform ourselves as an entity that is a band. So that's something you have to respect, because we genuinely have different influences musically – which is a great thing. But we have to figure that out.
"I think it's safe to say that we will be making new music, for sure."
Bros documentary After the Screaming Stops made its European debut at the London Film Festival earlier this month, and will be released in select cinemas on November 9.
The documentary will also be released on digital download, Blu-Ray and DVD on November 12, and will broadcast on BBC Four later in the year.