Ed Sheeran buys pizza for camping fans at gig (and even fulfils dietary requirements)
19 March 2018, 12:11
Ed Sheeran sure knows how to keep his fans happy... by giving them food!
The singer is currently on tour in Australia, and camping fans at a recent gig have revealed how Ed Sheeran and his team made sure they were fed.
One fan told a local station that Ed made sure that people camping overnight out at the Suncorp Stadium in Brisbane were given pizza.
"Ed Sheeran and Frontier Touring brought us pizza last night,' fan Elinor said.
Ed had previously delivered Elinor and other fans pizza at one of his Adelaide shows, but this time he went above and beyond and matched dietary requirements.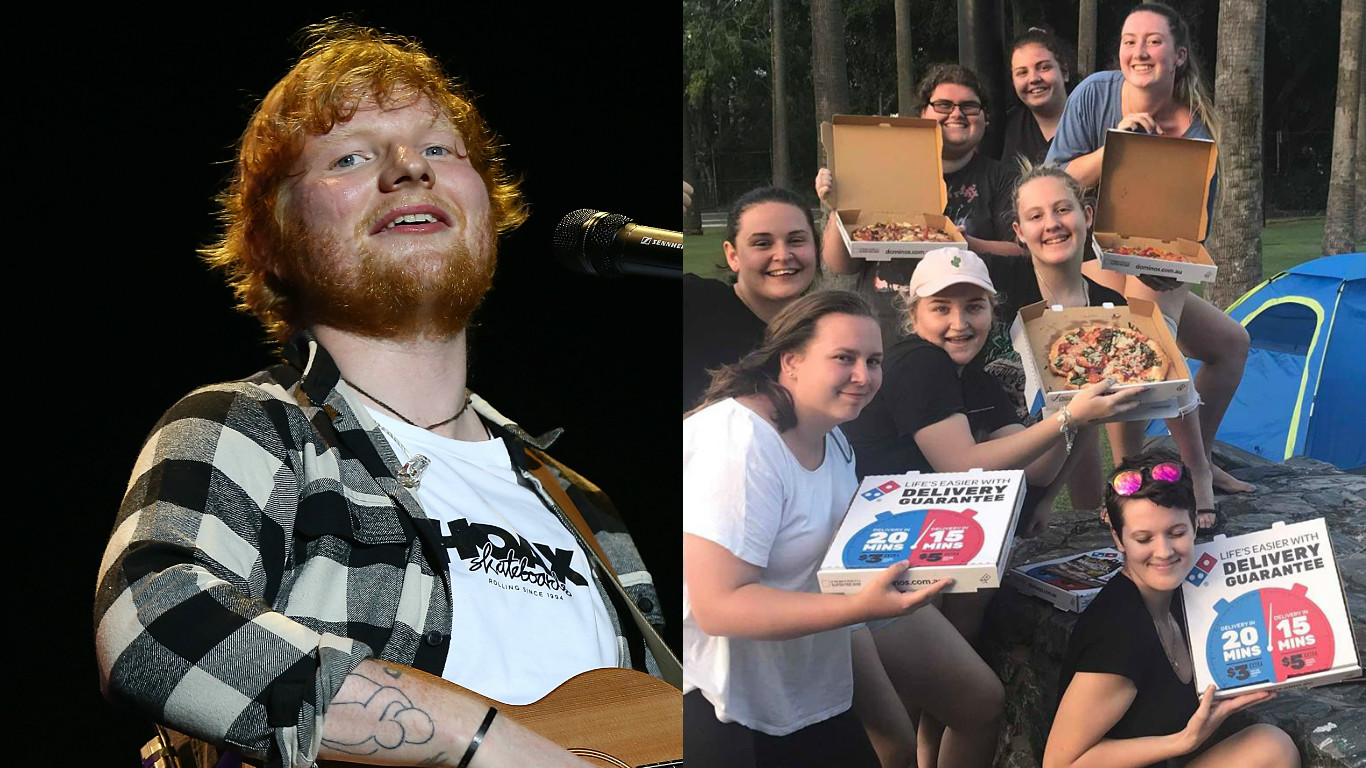 Do you get a free massage too?
Elinor said: "My sister and I were kind of bummed because he didn't have a vegan pizza for us [in Adelaide] but he came through for the Brisbane one."

Thousands of fans have bought tickets to catch Ed in Australia. He has easily broken the previous record of 950,000 tickets held by Dire Straits since 1986.
Ed Sheeran recently helped raise £50,000 for a terminally ill fan by donating a signed guitar to auction.