Kenny Rogers will play his final ever show tonight, including a duet with Dolly Parton
25 October 2017, 11:33 | Updated: 2 November 2017, 15:29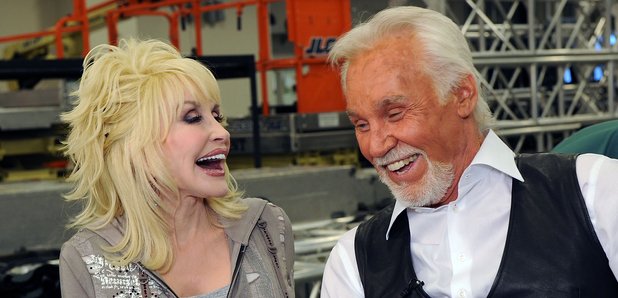 Kenny Rogers has had one of the greatest careers in country music, and he's about to hang up his cowboy boots one last time.
The 79-year-old singer will put on a special gig titled 'All in for the Gambler: Kenny Rogers' Farewell Concert Celebration' tonight, to mark his final live performance.
His old pal Dolly Parton will also make an appearance, giving fans the chance to see the duo perform 'Islands in the Stream' one last time. It's been 12 years since they last sang on stage together.
There will also be special appearances from country artists Little Big Town, Jamey Johnson, Elle King, Alison Krauss as well as the likes of Lionel Richie and Idina Menzel.
The show will be recorded at Nashville's Bridgestone Arena, and will be broadcast in the States at a later date, so we're looking forward to that.
"I take great pride in that we have a very warm, sweet friendship that we've had for 30 years," Kenny told People about his friendship with Dolly. "It all started when Barry Gibb wrote 'Islands in the Stream,' and he gave it to me to record — he was producing an album."
After "singing it for four days" and realising he wasn't a huge fan of the song, he raised the issue with Barry Gibb, who suggested a final flourish.
"I finally said, 'Barry, I don't even like this song anymore' and he said, 'You know what we need? We need Dolly Parton'.
"I had a recording studio at the time and she was downstairs and my manager Ken Kragen said, 'I just saw her!' and I said, 'Well, go get her!' He went downstairs and she came marching into the room, and once she came in and started singing the song was never the same. It took on a personality of its own."
Kenny and Dolly also released the tracks 'Real Love', 'Love is Strange' and the 2014 song 'You Can't Make Old Friends'.
Watch Dolly's goddaughter Miley Cyrus sing 'Islands in the Stream' with Jimmy Fallon as Kenny below: