Met Gala 2019: Lady Gaga strips down to her bra and pants on the red carpet - video
7 May 2019, 11:17 | Updated: 7 May 2019, 17:33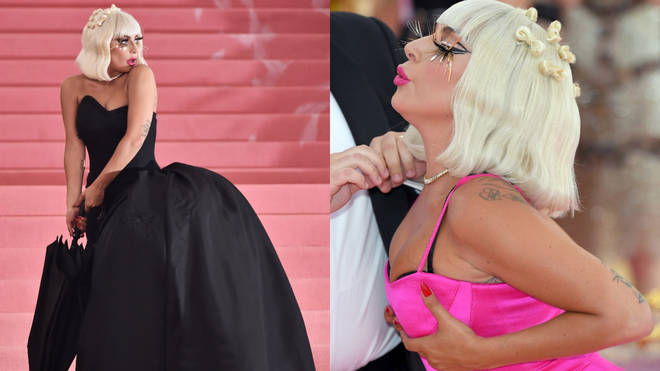 Lady Gaga turned in New York on Monday night (May 6) wearing four outfits on the Met Gala red carpet - including stripping entirely down to her underwear in front of photographers.
The 'Shallow' singer was attending the 2019 Met Gala dressing in numerous outfits paying tribute to the dramatic theme Celebrating Camp: Notes On Fashion.
Lady Gaga arrived on the red carpet at the Gala in a stunning fuchsia pink gown by designer Brandon Maxwell, complete with enormous train, huge bows and outlandish eyelashes.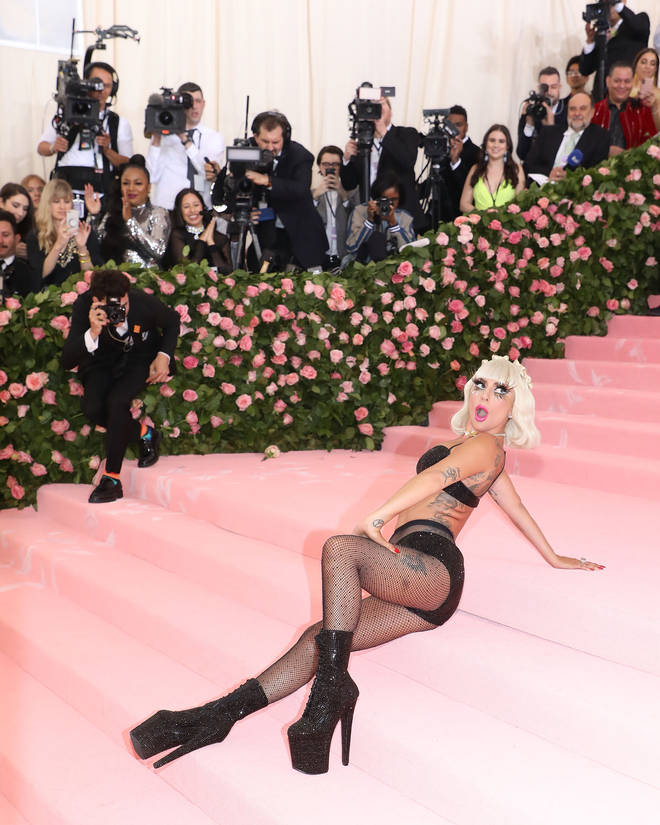 After making her show-stopping entrance, Lady Gaga then processed to untie and shed the large gown, revealing a more demure black strapless dress underneath.
Taking the accessory of a black umbrella from her assistant, she then started to climb the famous Gala steps in her new asymmetric gown, working her way into the Gala to take her place as co-chair - alongside Harry Styles and Serena Williams - for the evening.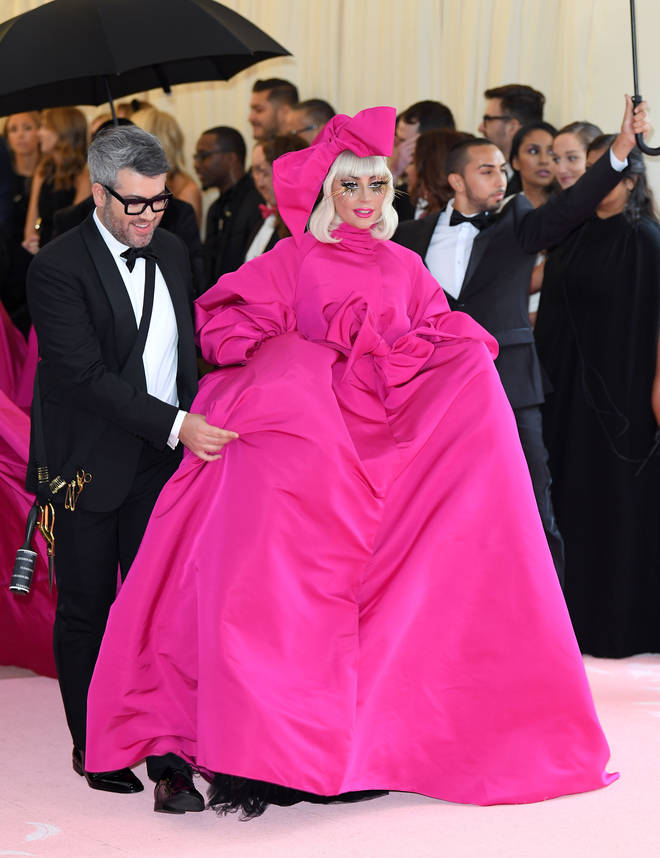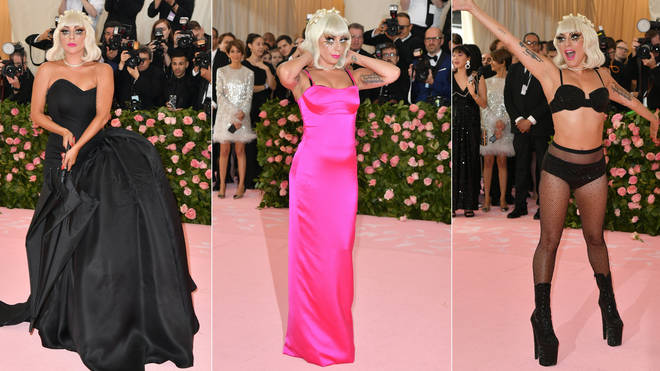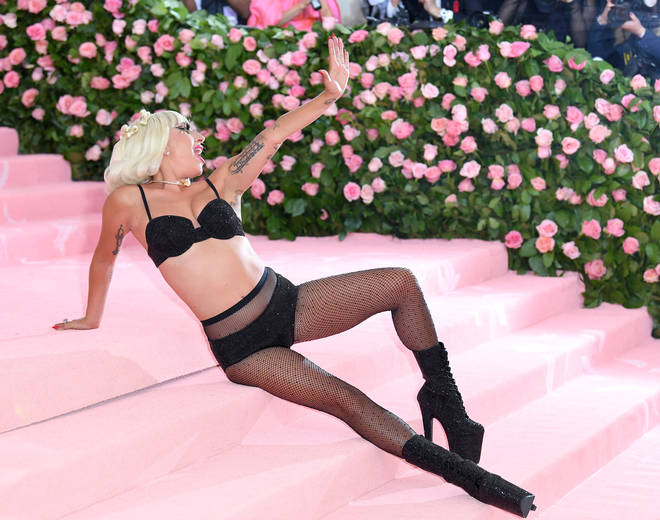 But she wasn't done yet! The black gown was soon replaced by a right pink column dress - reminiscent of Marilyn Monroe's famous dress in Gentlemen Prefer Blondes - accessorised with a huge mobile phone from the early '90s.
Still on her way up the stairs, Lady Gaga then finished the outfit reveal, removing the pink dress entirely and sprawling out on the Gala steps in just her bra, pants and some glittery fishnet tights.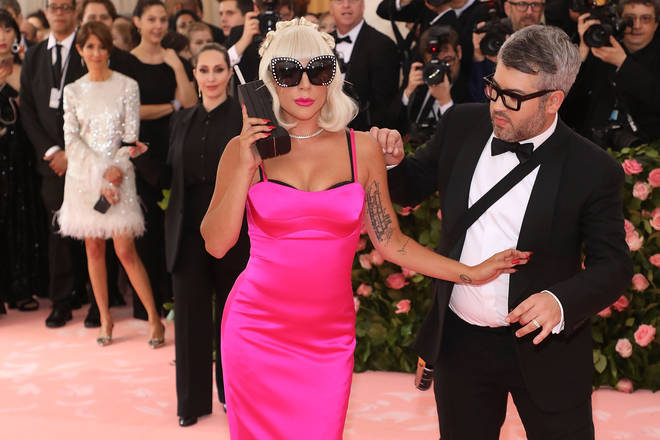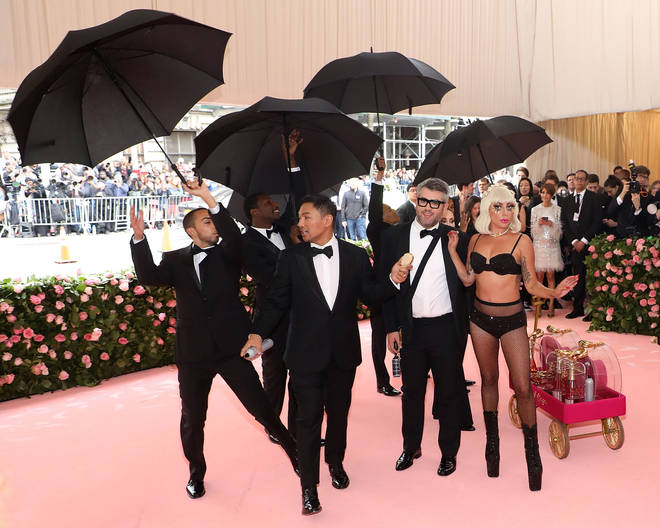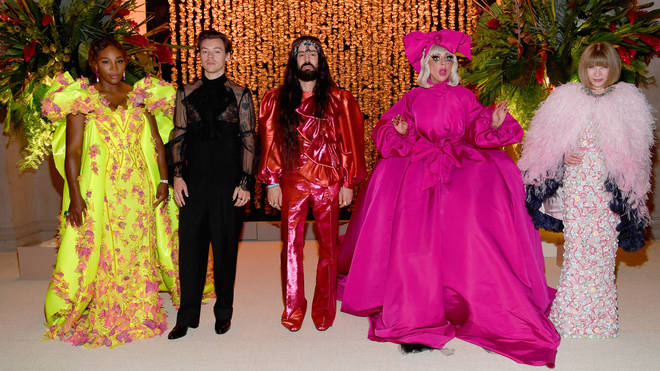 The Oscar-winning singer then writhed around on the steps as the other Gala attendees looked on and gradually made her way up to the entrance to the party - the entire arrival taking 16 minutes in total.
After posing to the crowd of photographers, Lady Gaga was seen high-fiving designer Brendon Maxwell on her way into the Gala - all under the watchful eye of a bemused Anna Wintour, who had watched the whole of the singer's dramatic entrance from the top of the steps.
The four incredible looks, which took 16 minutes to unveil, may go down as one of the most memorable entrances in the Met Hala's history - which is really saying something considering who else attended the Met Gala with Gaga.
Celine Dion and Cher were both in attendance on Monday (May 6) night, turning heads in their own individual ways.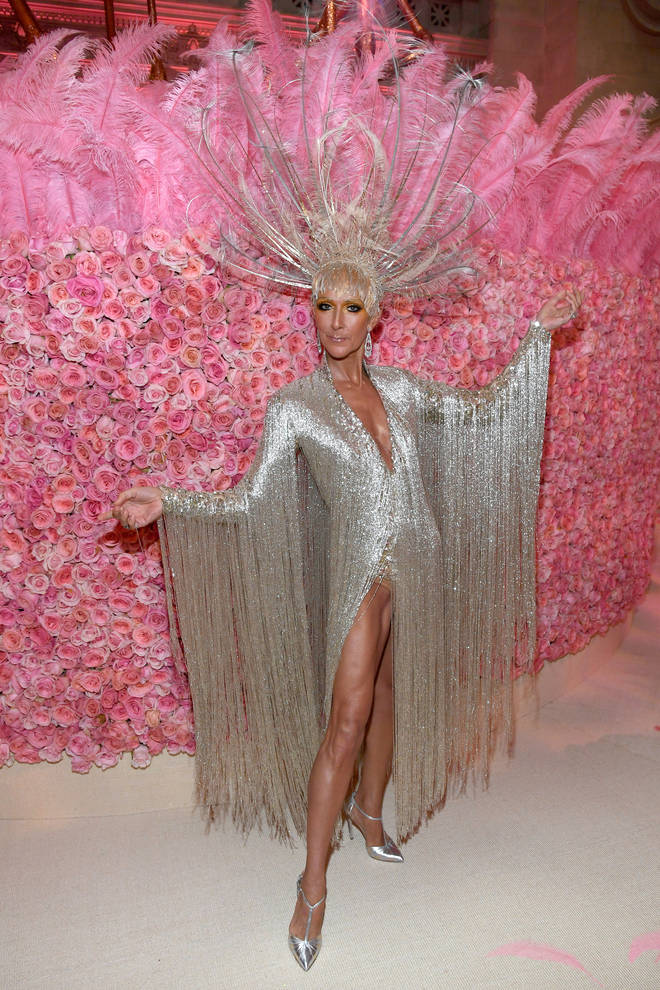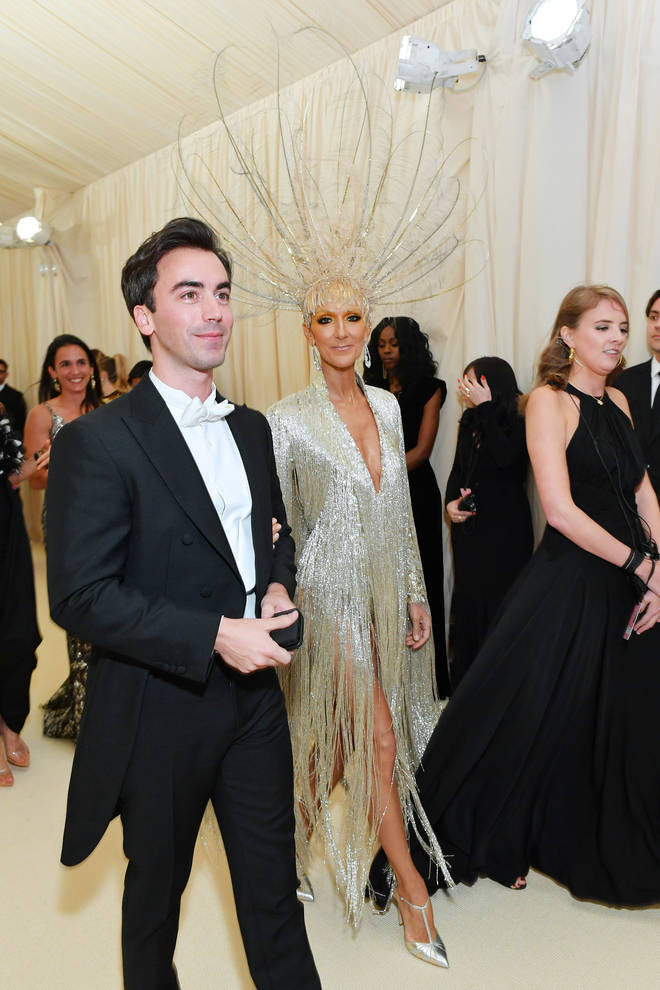 While Celine walked the red carpet in an incredible Oscar De La Renta bodysuit embellished with over 3,000 strands of floor length beading and a headpiece made of singed peacock feathers - as you do - Cher took to the stage in a jeans and a bomber jacket.
Cher - the indisputable Queen of Camp and the perfect choice for the evening's entertainment - took to the stage with enormous platinum blond curly hair to perform 'Waterloo','Believe', 'Found Someone" and 'Turn Back Time' while audience member's including the Kardashian's, Jennifer Lopez and Harry Styles took to the dance floor.