Prince Harry raising his eyebrows after Liam Payne performance is hilarious
13 March 2018, 10:48 | Updated: 13 March 2018, 11:07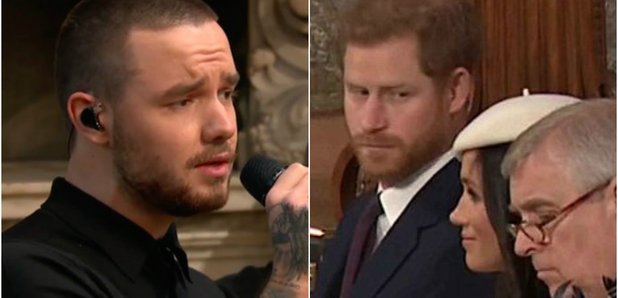 Prince Harry didn't seem too much of a fan of Liam Payne's performance in front of the royal family yesterday.
The ex-One Direction star was performing a cover of John Mayer's 'Waiting on the World to Change' in front of... literally all the big royals including the Queen, Prince Charles, Prince William, Kate Middleton, Prince Harry and Meghan Markle.
The performance was part of a service to mark Commonwealth Day at Westminster Abbey.
Following the song, Liam was seen to fist-bump his backing band for a job well done.
But Harry didn't seem too impressed, sharing a raised eyebrow with his fiancée Meghan Markle, who reacted by giggling.
Watch the moment below: