Reba McEntire went above and beyond on Conway Twitty's final days, his grandson reveals
27 September 2019, 16:39 | Updated: 27 September 2019, 16:54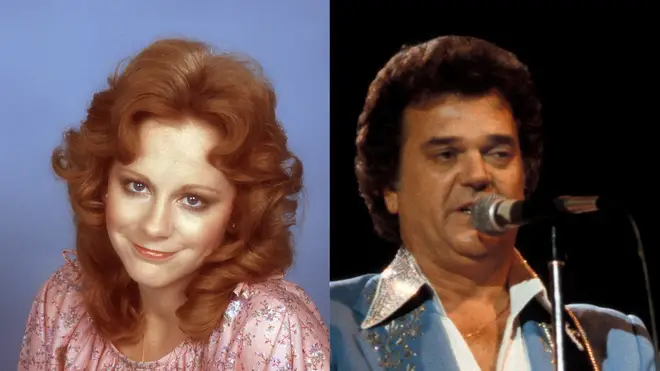 The late Conway Twitty's family have revealed how Reba McEntire did an amazing thing for the country legend on his last day.
Twitty passed away on June 5, 1993, after collapsing on his bus, at the age of 59.
His children were based in Nashville, and had no easy way to quickly get to see their father. Grandson Tre Twitty explained what happened in a recent Facebook post.
"Joni, Kathy, and Jimmy immediately starting driving to get there as fast as possible," Tre Twitty - who is also a singer, wrote.
"My father, Michael, got a hold of Reba McEntire in the middle of the night and told her the situation. Reba said 'Go to the airport, my plane is waiting, take it as long as you need it. I'll call my pilot now.'"
His father took up her offer, and managed to get to Springfield just in time to say goodbye to Conway.
"A couple of days later," Tre added, "my dad phoned Reba and asked how much they owed her for the plane rental. Reba said, 'Your daddy took me on tour and gave me $5,000 a night when I wasn't worth $500, you don't owe me anything. I loved him.'"
Tre Twitty and Loretta Lynn's granddaughter, Tayla, are currently a country duo who are touring with covers of the music of their respective grandparents.
"It's actually called A Salute to Conway and Loretta because Memaw says that she's not dead yet, and that's what a tribute show is," Tayla Lynn told Moose Jaw Today. "She said she ain't having it."