'Nothing Compares 2 U' singer Sinead O'Connor dies, aged 56
26 July 2023, 18:59 | Updated: 27 July 2023, 17:35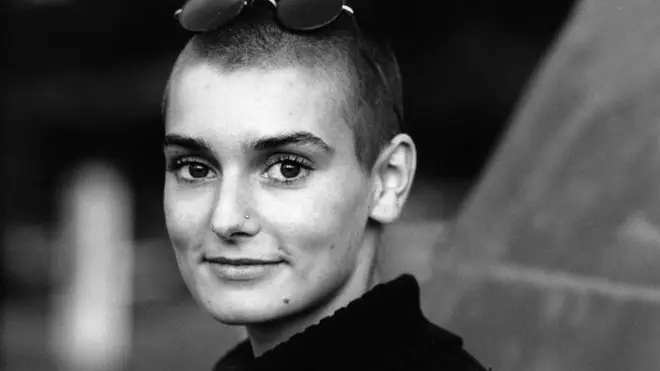 Irish legend Sinead O'Connor has died, aged 56.
The 'Nothing Compares 2 U' singer's death was reported by the Irish Times.
Sinead O'Connor is survived by three children. Her son Shane died aged 17 last year.
The singer's most recent social media post was an image of her late son, along with the words: "Been living as undead night creature since. He was the love of my life, the lamp of my soul."
She was born in Glenageary in County Dublin, and was named after Sinéad de Valera, the wife of Irish President Éamon de Valera, and mother of the doctor taking care of the delivery, and Saint Bernadette of Lourdes.
She was the third of five children of parents Sean O'Connor, a structural engineer turned barrister, and Marie O'Connor. In 1979, a teenage Sinead left her mother and went to live with her dad and his new wife.
Sinead became an international success thanks to her cover of Prince's 'Nothing Compares 2 U', topping the charts around the world in 1990.
Sinéad O'Connor - Nothing Compares 2 U (Official Music Video) [HD]
In 1992, Sinead O'Connor caused a huge controversy when she unexpectedly tore up a photo of the Pope on Saturday Night Live, airing live to millions of people in the US. The stunt was a protest against sexual abuse of children in the Catholic Church.
The incident was met with hundreds of complaints and arguably cut short Sinead's career in the States.
In the late 1990s, Sinead O'Connor was ordained as a priest by Bishop Michael Cox of the Irish Orthodox Catholic and Apostolic Church.
Sinead O'Connor had her first son, Jake, with her first husband, music producer John Reynolds, who co-produced a few of her albums. They married in 1987.
Shortly after the birth of her daughter Roisin in 1995, Sinead and the girl's father, Irish writer John Waters, started a lengthy custody battle that ended with Sinead allowing Roisin to live in Dublin with Waters.
In 2001, Sinead married journalist Nick Sommerlad, but the marriage ended in 2004.
She had her third child, son Shane, in 2004 with artist Donal Lunny. In 2006, she had her fourth child, Yeshua Francis Neil Bonadio, whose dad is Frank Bonadio. Shane passed away in 2022, aged 17.
Sinead married for a third time in 2010, to longtime friend Steve Cooney, but they separated a year later.
Her fourth marriage was to Irish therapist Barry Herridge. However, the marriage ended after having "lived together for 7 days only".
In 2003, Sinead said that while most of her romantic relationships had been with men, she also had three relationships with women.