Were Peter Gabriel and Sinead O'Connor ever romantic? Their secret relationship revealed
22 March 2023, 16:58
When artists work together, it forever sets tongues wagging.
Whether or not either artist's sets of fans are eager to hear their collaboration, rumours will always swirl about their relationship behind the scenes.
If there's chemistry in the music studio, then there's very likely chemistry outside the music studio.
That's exactly what happened with experimental pop icon Peter Gabriel and fiery Irish singer-songwriter Sinéad O'Connor.
Both artists were enormously successful in the late 1980s and early 1990s - Gabriel's critically acclaimed 1986 album So was still selling thousands of records and O'Connor's single 'Nothing Compares 2 U' became a global sensation topping charts around the world.
Peter's next album, 1992's Us, was in its early phases and whilst he was in the midst of writing the album's songs he felt he needed another presence on two particular tracks.
When he met Sinéad for the first time, it clicked that she'd be the perfect collaborator on two specific songs: 'Blood Of Eden' and 'Come Talk To Me'.
Peter Gabriel & Sinead O'Connor - Don't Give Up, Chile 1990
The pair first met at the Amnesty International human rights benefit concert in Santiago, Chile held on 13th October 1990.
Gabriel was set to perform 'Don't Give Up', his beautiful collaboration with Kate Bush - who was another artist he'd had a rumoured relationship with.
He'd asked Sinéad to sing her parts and she agreed, in what turned out to be a highlight from the event.
Their chemistry was clear so Peter tapped up Sinéad to sing on his upcoming album, and she flew to Real World Studios near Bath, England to perform them.
On 'Blood Of Eden', Gabriel puts a romantic relationship in a biblical context, which is about working through a failing relationship by making love. The blood of Eden runs through both men and women, making the act of love a sensual and natural happening.
Peter said he used the imagery of the Garden of Eden because it was when man and woman was one, a state they've been trying to return to since.
This concept proved to bleed into reality however, as the passionate nature of the song reflected in Gabriel and O'Connor's own private relationship.
Peter Gabriel - Blood Of Eden
In her 2021 memoir Rememberings, Sinéad opened up about her experience with Gabriel and their rumoured relationship, which he has yet to publicly acknowledge to this day.
Because of her abrasive, outspoken nature and well-documented personal tragedies, Sinéad's account of the story will likely be disbelieved by many due to her reputation.
Given the honesty and bravery it took her to pen her memoir however, it's unlikely she'd write about her and Peter's romance just to make a headline.
She wrote that she and Peter dated after the divorce from his first wife, though he didn't treat her with the greatest respect as she felt like his "weekend pussy".
Asked by The Guardian if she was hurt by Gabriel in an interview promoting her book, she replied: "Yes, I was really hurt because he had chased me for about a year as if he was madly in love with me."
"He was the type of dude who you'd be away with and he'd put a note under the door to tell you he's just about to go out on a date with another girl."
"And he'd get you down for the weekend and then say, you know this isn't going to go any further," she continued.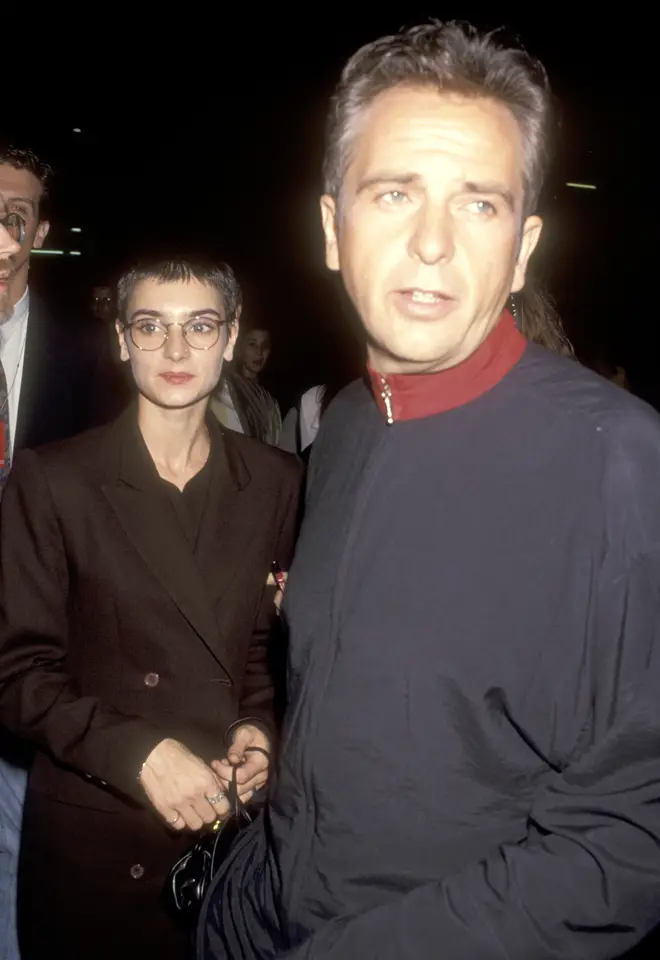 Their romantic relationship was fleeting and seemingly didn't turn out the way she envisaged, but both Peter and Sinéad remained hugely fond of each other as artists and individuals.
Within the interview, Sinéad also reiterates that she doesn't want people to think poorly of Gabriel because of her recount in her book, saying: "To be fair, he also has a great tenderness about him."
Even after their relationship supposedly came to an end, Sinéad joined Peter for his Secret World Tour in 1993, in support of his 1992 album Us.
British singer Joy Askew initially sang the parts on 'Blood Of Eden' and 'Come Talk To Me' before Sinéad later joined the tour for a few months.
Eventually, she left the tour and was replaced by singer-songwriter Paula Cole, who would feature on the recording for the tour's subsequent live album.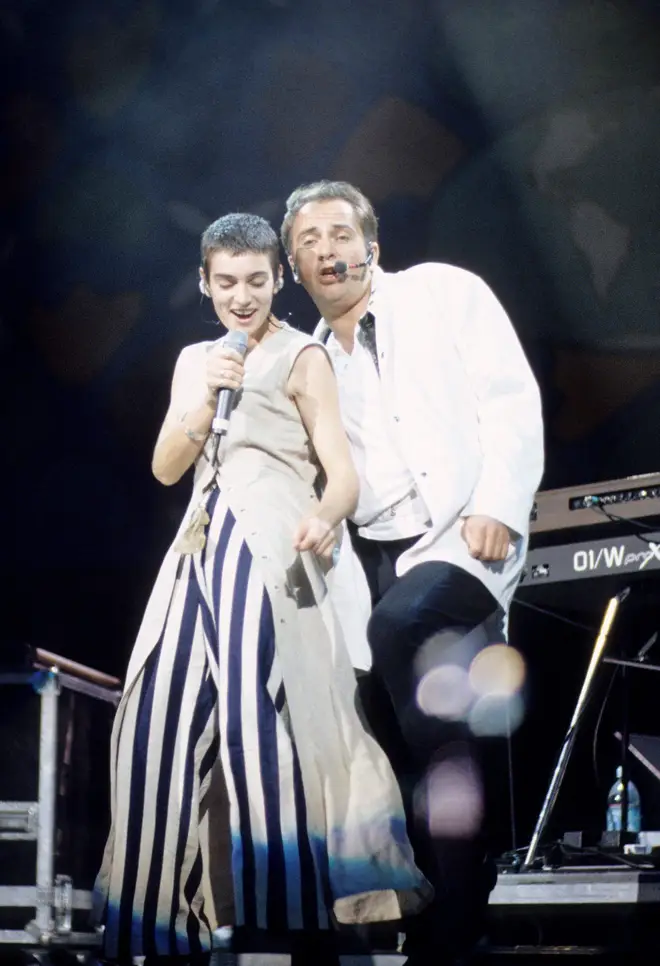 Although their rumoured relationship didn't last, both Peter and Sinéad had evident chemistry with one another.
After it ended, she wrote the song 'Thank You For Hearing Me' which featured on her 1994 album Universal Mother.
"I had had an on-and-off fling with him in which I was basically weekend p***y, she wrote. "That would be the kindest way to describe it.
"And once I got fed up with being weekend p***y, I wrote this sort of split-up song."
Sinéad O'Connor - Thank You For Hearing Me (Official Music Video) [HD]