Watch Kate Middleton singing 'Wouldn't it be Loverly' from My Fair Lady in unearthed video
12 September 2019, 11:25 | Updated: 12 September 2019, 12:02
The Duchess of Cambridge surprises us all with her cockney rendition of 'Wouldn't it be Loverly' - as the then 11-year-old leads in a school production of My Fair Lady.
A video of the Duchess of Cambridge singing 'Wouldn't it be Loverly' in a school play has resurfaced — and everyone is in awe of her seemingly never-ending talents.
In her best cockney accent, the then 11-year-old Kate plays the lead part of Eliza Doolittle in a school production of My Fair Lady.
Wrapped in a shawl and carrying a basket, Kate confidently portrays the character of the flower girl taught to pass herself off as a duchess.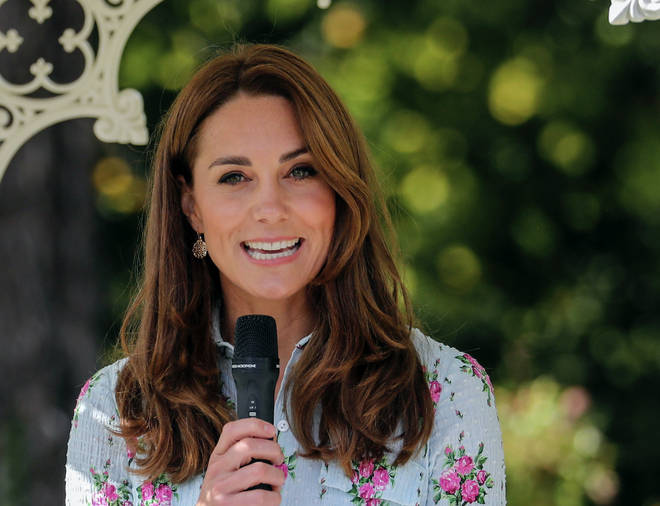 Surrounded by swaying classmates, she showcases her vocals as she sings about her hope for a better life.
The video, which was initially shared in 2014, resurfaced on Instagram this weekend when it was shared by the royal fan account Teatime with the Cambridges.
Filmed in 1993, the clip has now received over 30,000 views and hundreds of comments from royal enthusiasts.
One top comment said: "Omg is that really her singing?", with another adding: "Is there a full video? I want more… She has a lovely voice."
It also turns out that her co-star and love interest in the play, Freddy Eynsford-Hill, was played by Andrew Alexander, who is now most recognisable as party-loving aristocrat Sir John Bullock in Downton Abbey.
Kate took part in the performance while attending St Andrew's School in Pangbourne, Berkshire.
After leaving St Andrew's School, Kate went to Marlborough College before studying at St Andrews University in Scotland where she met Prince William.