Meghan Markle's family are 'banned' from Strictly and I'm a Celebrity
30 July 2018, 10:47 | Updated: 23 October 2018, 12:49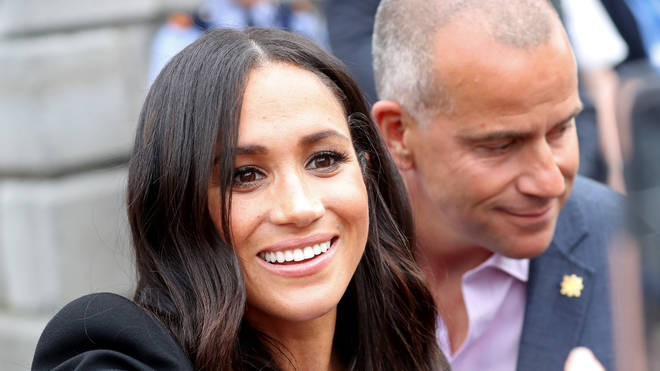 The Duchess of Sussex's family are said to have been blacklisted from appearing on the UK's biggest reality shows later this year.
A TV insider has claimed that Meghan Markle's relatives will not appear as contestants on Strictly Come Dancing or I'm a Celebrity... Get Me Out of Here!
Show bosses are apparently wary of Meghan's family attempting to cash in on her fame.
The Mirror report that Meghan's outspoken half-sister Samantha, her dad Thomas, half-brother Thomas Jr and cousin Tyler Dooley have all been suggested for some of the UK's favourite shows this winter.
A source told the paper: "Meghan's family have pretty much been vetoed from appearing on the biggest reality shows.
"The Markles have not been shy about talking about their famous family member.
"Obviously for TV networks, the draw is they will say things which create headlines and bring in viewers.
"However, now any chances of that happening on I'm a Celebrity or Strictly is over.
"The BBC do not want to host someone on Strictly who would be so anti the Royal Family. And ITV's top brass feel they would not give a voice to these people."
However, Samantha Grant has alleged that she will be making an appearance on Channel 5's Celebrity Big Brother, which returns in the next few weeks.