First look at Harry and Meghan's newly renovated Frogmore Cottage
9 April 2019, 16:32 | Updated: 9 April 2019, 16:36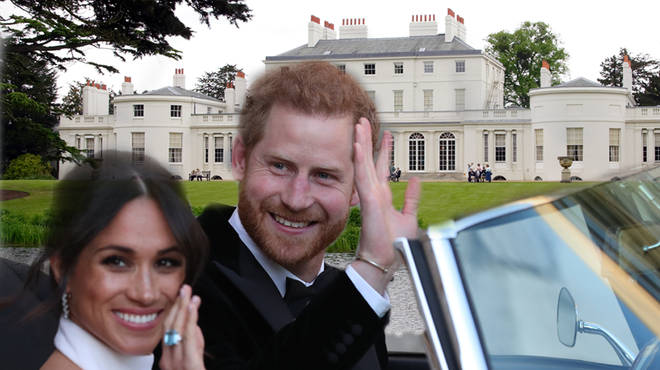 New photos have been released of the Duke and Duchess of Sussex's new home Frogmore Cottage in Windsor. The royal couple have now moved into their new rural home to await the arrival of their first child.
Meghan Markle and Prince Harry have decided to move away from the hustle and bustle of the Big Smoke and relocate to the countryside.
New photos have been released of Harry and Meghan's newly renovated home, Frogmore Cottage, since it's make-over from a series of apartments to a single-use home.
The cottage has been been given a thoroughly modern facelift which has reportedly cost millions. Surrounded by a picket fence and with a grand stucco façade, the exterior shots of the royal couple's home give an insight into the new rural life of the pair.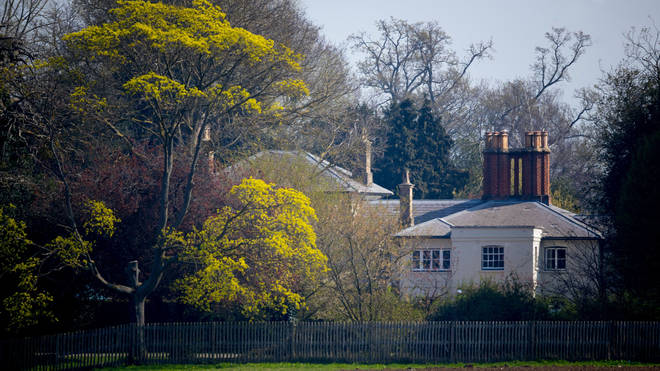 New additions to the 5-bedroom royal household reportedly include a yoga studio, soundproofed windows and a nursery decorated wth specially chosen vegan paint.
Builders were still working on Frogmore Cottage as recently as March 10, with builders pictured cleaning and lining the chimney's of the Grade II listed house.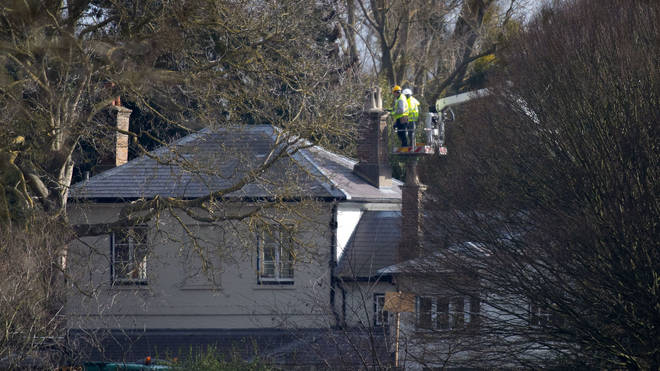 Here's the lowdown on the royal couple's new digs.
Where is the Lindo Wing, how much does the birthing ward cost and will Meghan Markle have the royal baby there?
Where do Meghan and Harry live?
Previously Meghan and Harry resided in Nottingham Cottage, which is located within the grounds of Kensington Palace.
Following the announcement of their engagement in November 2017, Meghan moved into Harry's bachelor pad, where he's been living for several years now.
It was also where Prince Harry proposed to Meghan, while they were roasting a chicken!
Where is Frogmore Cottage?
Considering the couple's connection to Windsor, Berkshire - the location of their stunning wedding last May - it's no surprise Meghan and Harry have decided to relocate to the countryside ahead of the birth of their first child.
Nestled within the Windsor Estate, Frogmore Cottage is a ten-bed house and Grad II-listed property.
According to reports, Meghan's mother Doria Ragland will also be moving into one of the property's many rooms.
The construction of Frogmore House began in 1680 by King Charles II, on land bought by Henry VIII during the 16th century.
Interestingly, Edward VIII and his wife Wallis Simpson are buried in the grounds.
The cottage got its name from the surrounding marshlands, which attracts frogs. The gorgeous property is very close to the banks of the River Thames.