Prince Charles hits it off with Daniel Craig on the set of James Bond
21 June 2019, 12:54 | Updated: 5 October 2020, 12:00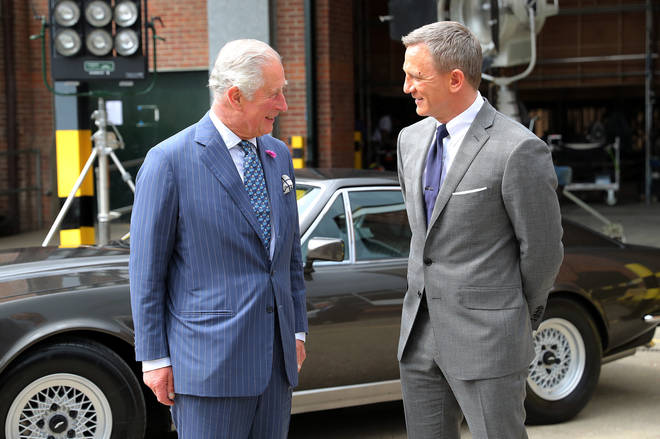 Daniel Craig hosted Prince Charles on the set of James Bond and if the pictures are anything to go by, it looks like the pair may have formed quite the bromance.
His Royal Highness visited Pinewood Studios to meet the cast of the highly anticipated upcoming Bond 25 which also stars Naomie Harris, Ralph Fiennes and Lashana Lynch.
The 70-year-old was treated to a tour of the set in Iver Heath and looked particularly delighted to be viewing Bond's iconic Aston Martins which Craig had the pleasure of unveiling.
The Bond actor showed an enthusiastic Prince Charles two Aston Martins, a DB5 and a V8, both which were custom made for the film. The pair looked genuinely enthralled by the vehicles, clearly both bonding over their loves of cars.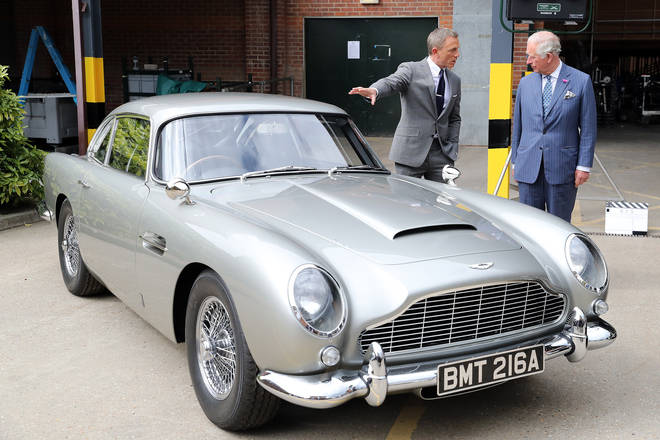 Craig and Prince Charles looked delighted to see each other again, even sharing jokes with co-star Ralph Fiennes and the film's director Cary Fukunaga.
No word yet on if any martinis were shared.
According to Sky News, the visit had interrupted a 'confrontation scene' between Craig and Fiennes. The prince laughed as Fiennes explained that they had been filming a scene where his character M gives Bond what he describes as a 'good dressing down'.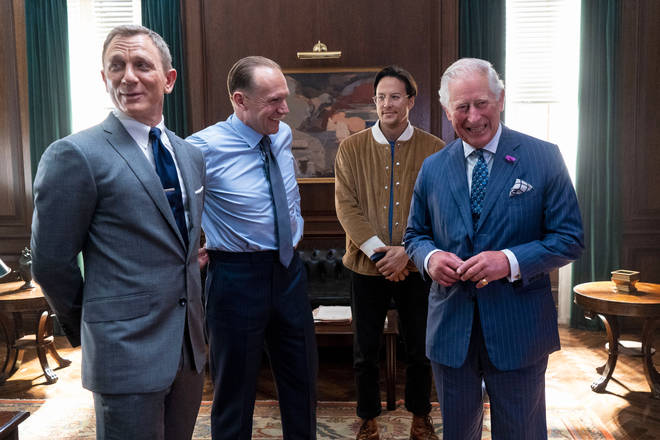 Everything looked positive on the set of the film which has faced a series of problems this year after Craig injured his ankle and a crew member was hurt during an explosion.
The Bond star looked in good spirits after what has been a hard few months for the actor, whose injury happened after a stunt went wrong.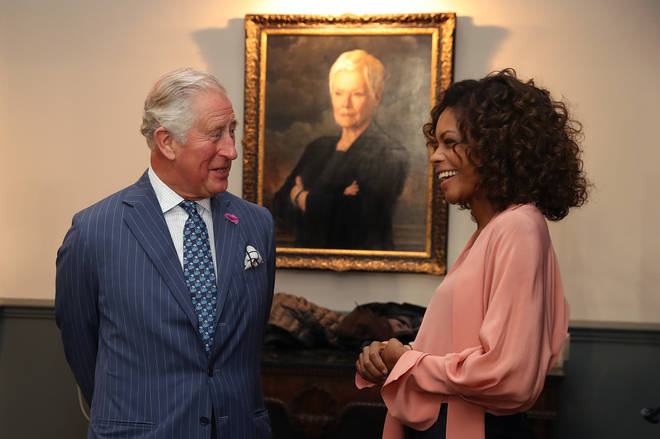 Barbara Broccoli, the executive producer of the movie, claimed that the prince's fashion statement could have been a nod to the Jamaican setting, Sky News reports.
She said: "I don't think anything is a mistake when it comes to His Royal Highness."
The prince looked very dapper as he wore a smart pinstriped suit which was aptly accompanied by his tie, decorated with speed boats and palm trees. Very on brand.
Broccoli spoke kindly of the royals, referring to both the Royal Family and Bond as 'two great British traditions'.
She said: "This is our 25th film in the series. It's almost 60 years making Bond films in Britain - a British tradition, two great British traditions."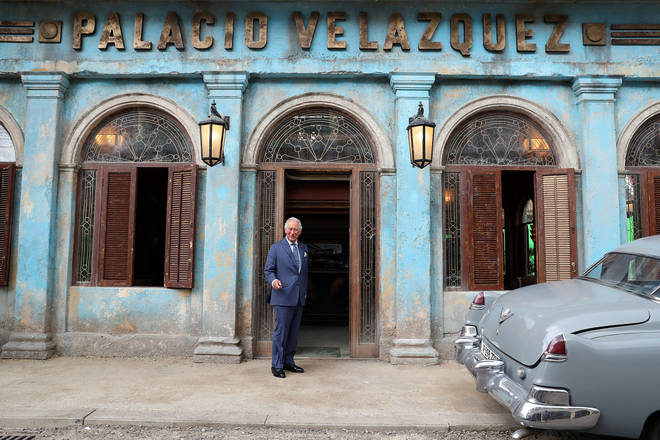 Prince Charles attended the set in his capacity as Patron of the British Film Institute and Royal Patron of the Intelligence Services.
The prince looked jovial as he greeted several members of the cast and crew, also meeting BFI apprentices that are working on the 'Bond 25' film.
The film which is yet to have an official name is set to be released on April 3, 2020.
Can we expect a cameo from Prince Charles? Well, we can dream.