Prince Harry looks the spitting image of a young Prince Philip on his royal tour
23 October 2018, 16:26 | Updated: 23 October 2018, 16:35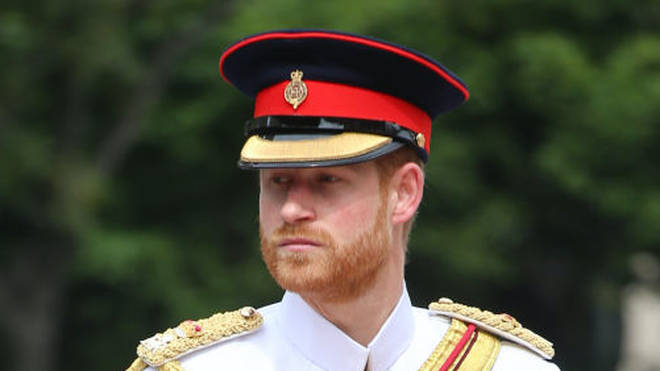 A royal photographer has found a retro picture of Harry's grandfather from 1957.
The Duke of Sussex showed an uncanny resemblance to a young Prince Philip while wearing his military regalia during the opening ceremony of the Anzac Memorial as part of his ongoing tour of Australia, New Zealand, Fiji and Tonga.
Royal photographer Chris Jackson noticed the an amazing similarity between Harry and his grandfather after discovering a 1957 copy of Paris Match, with the duke in the same military uniform:
"I spotted this beautiful 1957 vintage cover of a @parismatch_magazine whilst visiting our wedding venue in France a couple of years ago - Who does it remind you of!?," he wrote.
"Whilst today it's very much a 'Modern Monarchy' it's these historical reference points that make photographing the Royal family so unique and remind you of the centuries of tradition that remain at their core."
Prince Harry was attending the opening of the Anzac Memorial at Sydney's Hyde Park with the Duchess of Sussex on day five of their royal tour.
The Queen recently approved the position of Captain General Royal Marines - a branch of the Royal Navy - to be handed down from Philip to Harry, with Philip having held the role since 1953.