Prince Harry and Meghan Markle welcome their first dog together (with a quirky name)
3 September 2018, 10:41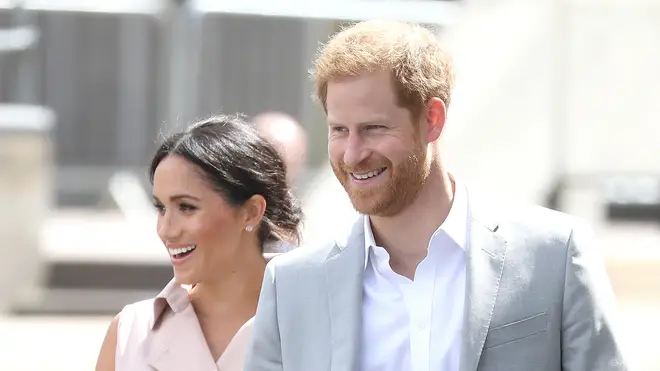 Prince Harry and Meghan Markle have added to their family...
The Duke and Duchess of Sussex have welcomed a new puppy - a black labrador - who has joined them at their Kensington Palace home.
And according to USA Today, the black lab has been named Oz by Meghan and Harry.
Before moving to the UK, Meghan already had two rescue dogs: a beagle named Guy, and a labrador/shepherd mix named Bogart.
Sadly, Bogart was too old to make the transatlantic move with Meghan, and had to stay at home in Canada.
Thankfully, Guy has made the trip to the UK, and was spotted riding in a car with the Queen shortly before the royal wedding.
It makes sense that the couple have welcomed another dog to their home, considering the huge amount of outdoor space between Nottingham Cottage in the Kensington Palace grounds and their country estate in the Cotswolds.
We can't wait to meet Oz!