Watch Prince Harry burst into a Hamilton song on stage in the West End - video
30 August 2018, 10:22
Prince Harry surprised musical fans in London last night, by joining the cast of Hamilton on stage.
The Duke of Sussex even sang a few lines after a special charity performance of the hip-hop musical.
He also joked about playing his ancestor King George III in the hugely popular play, which mocks the British monarchy during the founding of America.
He was joined by Meghan Markle and the show's creator Lin-Manuel Miranda on Wednesday night (August 29) for a special performance to raise money for Harry's HIV charity, Sentebale.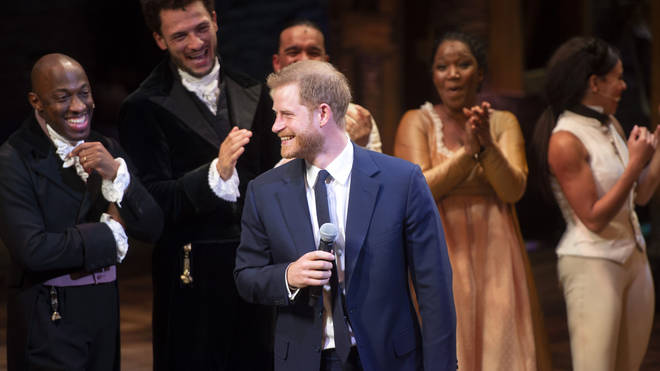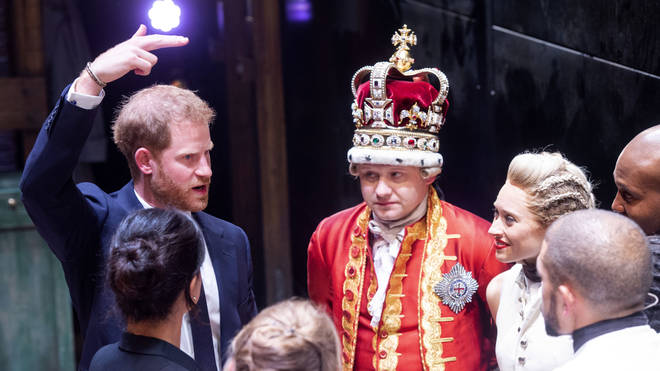 He then sang a line from the song 'You'll Be Back', which is usually sung by George III in the play.
He sang: "You say..." before cutting himself off, and saying to Miranda: "You did try, but I said no."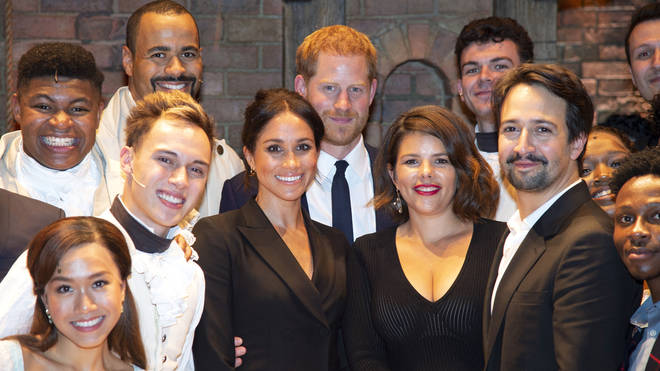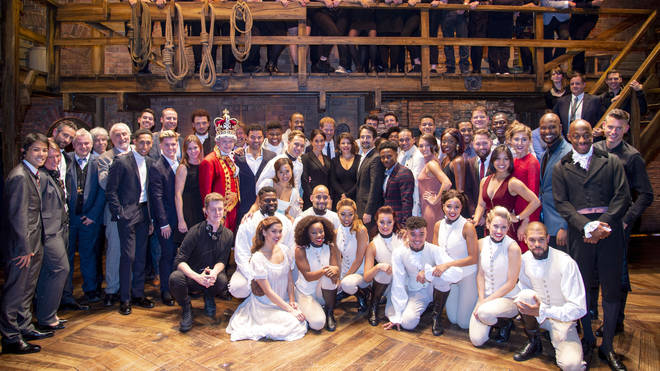 Harry and Meghan sat with the audience in the royal circle at London's Victoria Palace Theatre during the show. After the public left, they went onstage to share their love for the show with the cast, including the actor who played the king.
"It was so engaging, every moment of it," said Meghan. Harry added: "That was absolutely incredible."