Unseen David Bowie footage released for the first time
17 January 2020, 15:00 | Updated: 3 February 2020, 11:44
New David Bowie footage has been released for the first time ever after Leicester's De Montfort University released the footage from their archive.
The previously unseen footage of Bowie striking some "iconic movements" for a piece of 3D album artwork can now be seen by all.
Professor Martin Richardson, one of the UK's leading authorities on holography, became friends with Bowie in the 1990s and ended up producing the 3D version of the cover photo that appeared as an insert with the star's 1999 album "hours...".
However, just one year prior to the album, Bowie allowed Professor Richardson to shoot experimental film of him in Blue Sky Studios, Kensal Rise, London.
It was used to create a giant moving hologram of Bowie, but the original film was then stored away in a metal chest in Professor Richardson's university studios.
He has now turned some of the 30 minutes of 35mm film into a short digital recording of Bowie walking towards the camera and doing various poses.
Watch the footage in full above.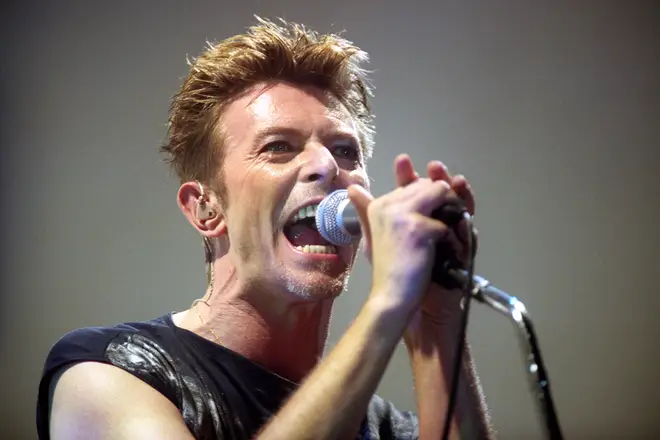 The pair's friendship began in 1994 when he was invited to an art exhibition Minotaur: Myths and Legends featuring some of Bowie's work.
Professor Richardson said: "I was in touch with David Bowie's art manager Kate Chertavian. She was looking at me possibly going on to her books so she visited my studios totally out of the blue.
"She then sent me an invite to the exhibition off New Bond Street in London. I went down on the opening night but Bowie did not arrive until about 10.30pm.
"By then people were inebriated, but I wasn't drinking. My initial feeling was I related to him being a vulnerable artist, standing in front of his art work with all these people surrounding him.
"So I went over to Bowie, introduced myself and we immediately struck up a friendship.
"I do remember at the time he was incredibly concerned that the works in the gallery were not hanging properly so we proceeded to go around and straighten all the pictures."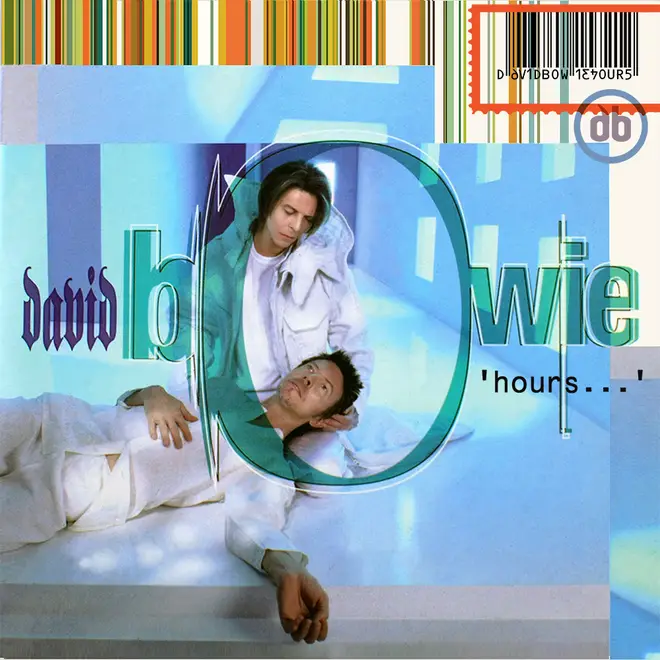 Professor Richardson went on to reveal how he ended up working with Bowie shortly afterwards.
He continued: "The following day I had a phone call from Alan Edwards who is still my friend. He does music PR.
"Alan arranged a time to visit my studio along with Bowie's personal assistant. They saw the holograms and said 'this is perfect for our next project'.
"A couple of weeks after that I received a phone call to visit New York to meet Bowie and discuss what the project was. I jumped on a plane and met him at the recording studio and we spent a week, on and off, discussing ideas.
"There I was in the studio with David Bowie and Reeves Gabrels (long-time Bowie guitarist and co-producer of "…hours") and the most memorable moment, apart from chilling out with him, was treading on his personal set of headphones and breaking them, which he roared with laughter about.
"I think the thing we had in common was we were both born in Brixton, South London. We both have a cutting sense of humour that borders on irony and we see the funny side of everything.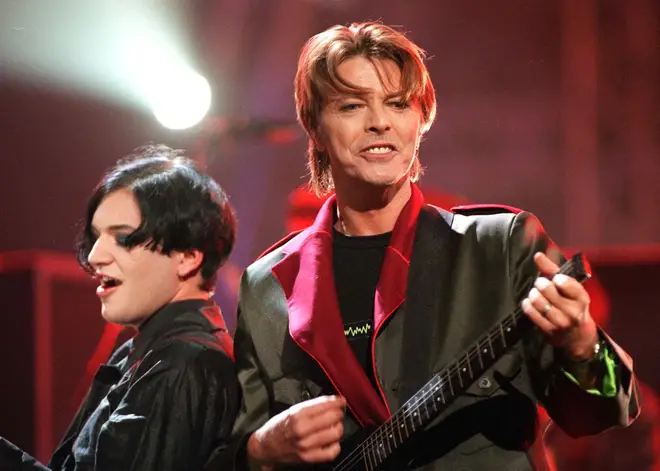 "I would like to think of myself as creative and there is something about the creative mind that moves and jumps from one subject to another. People saw that in David and thought it was ignorance, but it wasn't.
"It was him jumping across lots of ideas. I liked that. He always had a notebook with him with lots of drawings in them. He also carried around an old beaten up cassette player, so if an idea came to him he would sing into the player. He carried an old WWII gas mask case containing his notebook, tape recorder and, of course, his cigarettes."
The experimental 3D film was then recorded in July 1998, with Bowie telling the Professor: "When you've done your bl**dy hologram it will be up and down the width and breadth of the country. I am going to make you famous."
Detailing the events of that day, the Professor added: "He got back on the sound stage and said, 'Right, what do you want me to do?' And I thought, 'I am going to direct David Bowie, the super rock star I idolised as a boy because of Ziggy Stardust right through to the Thin White Duke!'
"I filmed 30 minutes of David doing various poses and he could not have been nicer.
"Two weeks later we got the phone call from Virgin to commission 500,000 hologram inserts for the album '…hours'."