When Elton John was caught on camera furiously yelling at his band as he sang 'The B**** Is Back'
5 September 2022, 12:57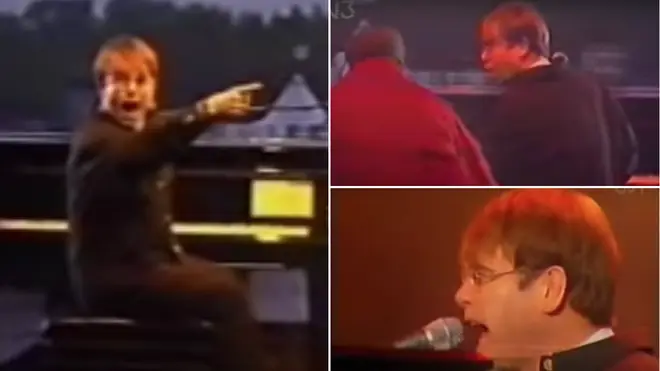 Footage of Elton John furiously shouting at his drummer without missing a note of the song he's singing proves he is the ultimate performer – diva and all.
Sir Elton John is known as one of the greatest entertainers of his generation – if not of all time.
Since 1969, the 75-year-old superstar has released 31 albums, sold over 300 million records worldwide and has won five Grammy Awards, two Oscars, two Golden Globes, a Tony Award and even a Laurence Olivier Award.
Yet it is over-the-top stage performances that Elton John – also known as Rocket Man – is most famous for.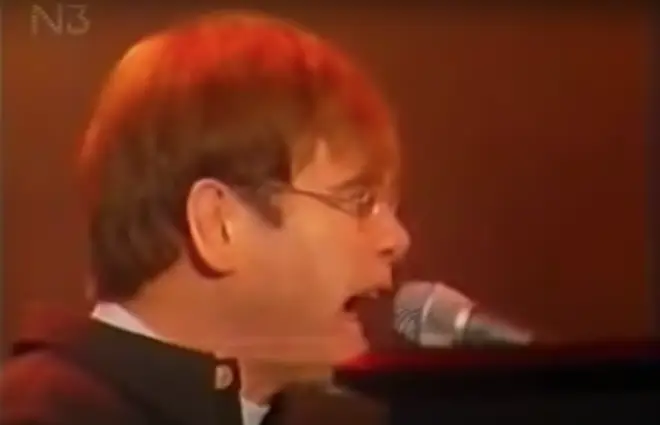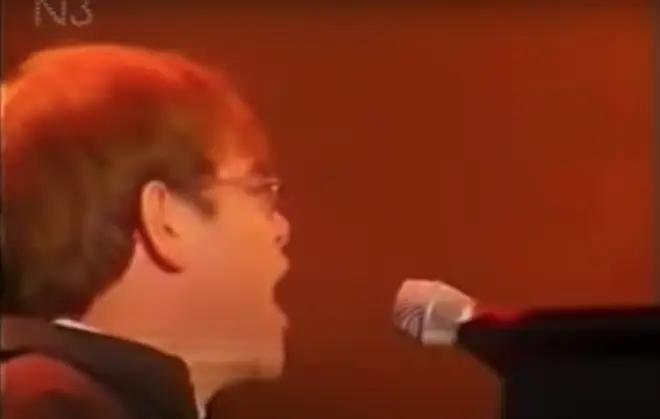 Elton's live shows are legendary. The iconic singer has been on tour 49 times in his lifetime – yes, 49.
From dressing up as Donald Duck on stage in New York in 1980, to his famous gig at The Troubadour – the night critics claimed he 'became a rockstar' – Elton's stage antics are unrivalled.
In his six decades of performing, the superstar singer has given over 4,000 live shows in over 80 countries – so you'd think he'd be used to a thing or two going wrong on stage.
In footage from a concert in Germany in 1995, the slick performer let his guard down and yelled at a band member mid-song, yet didn't miss a note of his vocals.
In the incredible video, Elton is sitting at a piano singing his 1974 classic 'The B*tch Is Back' when he can be seen turning around and yelling at one of his members of staff.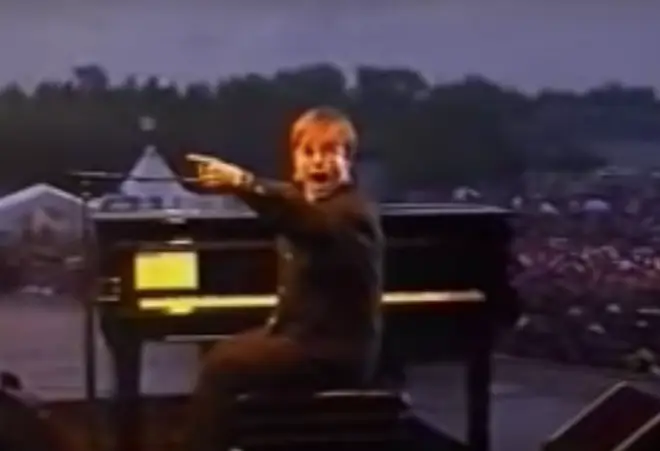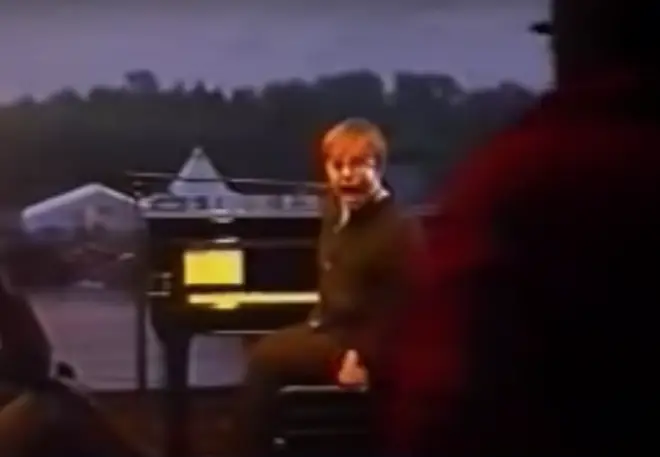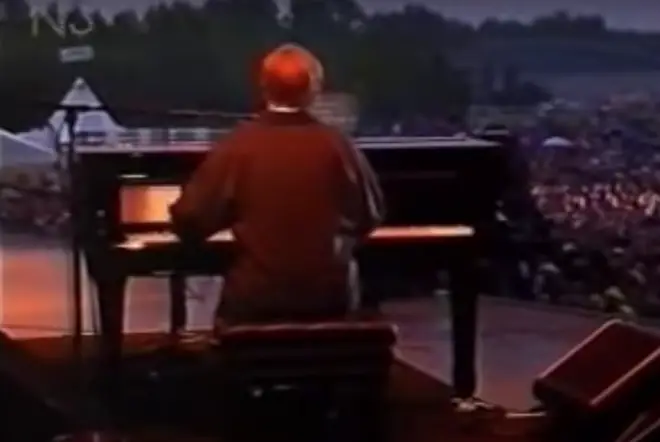 While its not clear what riles Sir Elton, some claim he was angry with his drummer for being out of time, while another source says he was frustrated because his teleprompter stopped working, but whatever the reason the Rocket Man was clearly very upset.
The footage opens with Elton, on stage in front of an audience of thousands, turning to look backstage and furiously gesticulating to what looks to be his stagehand.
Elton then turns back to his microphone and continues his pitch-perfect rendition of 'The B*tch Is Back' – the audience none the wiser.
As the cameraman zooms in closer to Elton at the piano, however, his eyes betray him as he continues to look to his left, and sporadically shouts out of earshot of the microphone.
At one point Elton turns and shouts at someone behind him, returning to the microphone with less than a second to spare as he sings the next verse of 'The B*tch Is Back'.
Elton John The Bitch Is Back (very angry) 1995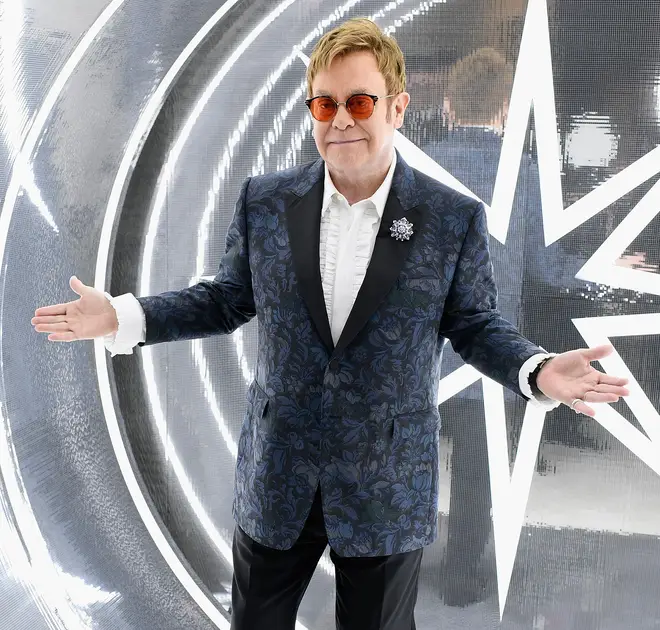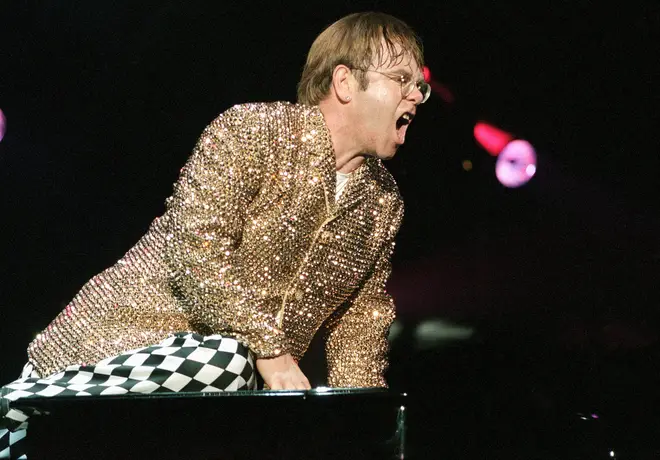 By this point, it's clear Elton is furious about something going on with production, and the seasoned professional no doubt knows the pressure of what it's like when things go wrong in front of an audience of thousands.
As the band then take over and give Elton a break from singing, the star seizes his opportunity and turns around fully, yelling at his staff and pointing angrily.
The rest of the song seems to then go without a hitch – despite Elton staring meaningfully at someone to his left as he sings – and the audience screams in delight as the song comes to an end, none the wiser to the drama that has taken place on stage.
The incident came during the Rock Over Germany concert in Lüneburg, Lower Saxony on June 17, 1995.
The huge concert saw acts including Sheryl Crow, Rod Stewart, Eros Ramazzotti, Jimmy Page and Status Quo take the stage over two days and wow the German audience.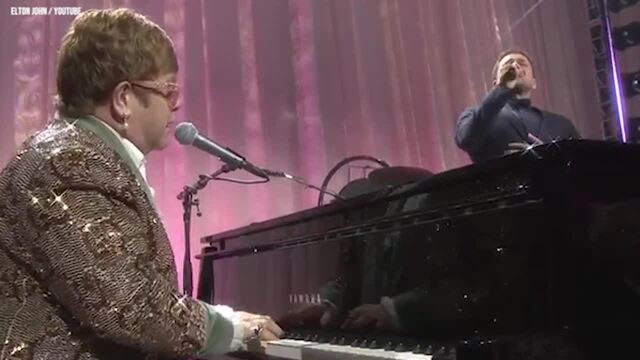 Taron Egerton and Elton John perform 'Tiny Dancer' together
The incident came just two years before Elton John was propelled to the world stage when he released what would become one of the best-selling songs of all time.
Elton John released the single 'Candle In The Wind' after he played the moving ballad at Princess Diana's funeral in 1997.
On its release, it reached No.1 in the UK charts, and became the best-selling single in UK history at the time.
In the US, 'Candle In The Wind' became Elton's 9th No.1 single in the US where it stayed for 14 weeks on the Billboard Charts, somewhat indicative of Diana's global adoration.
It won Elton a Grammy Award for Best Male Vocal Pop Performance, and is the highest-selling single of all time, since records began.