Elton John inducts songwriting partner Bernie Taupin with emotional speech at Rock and Roll Hall of Fame
6 November 2023, 12:15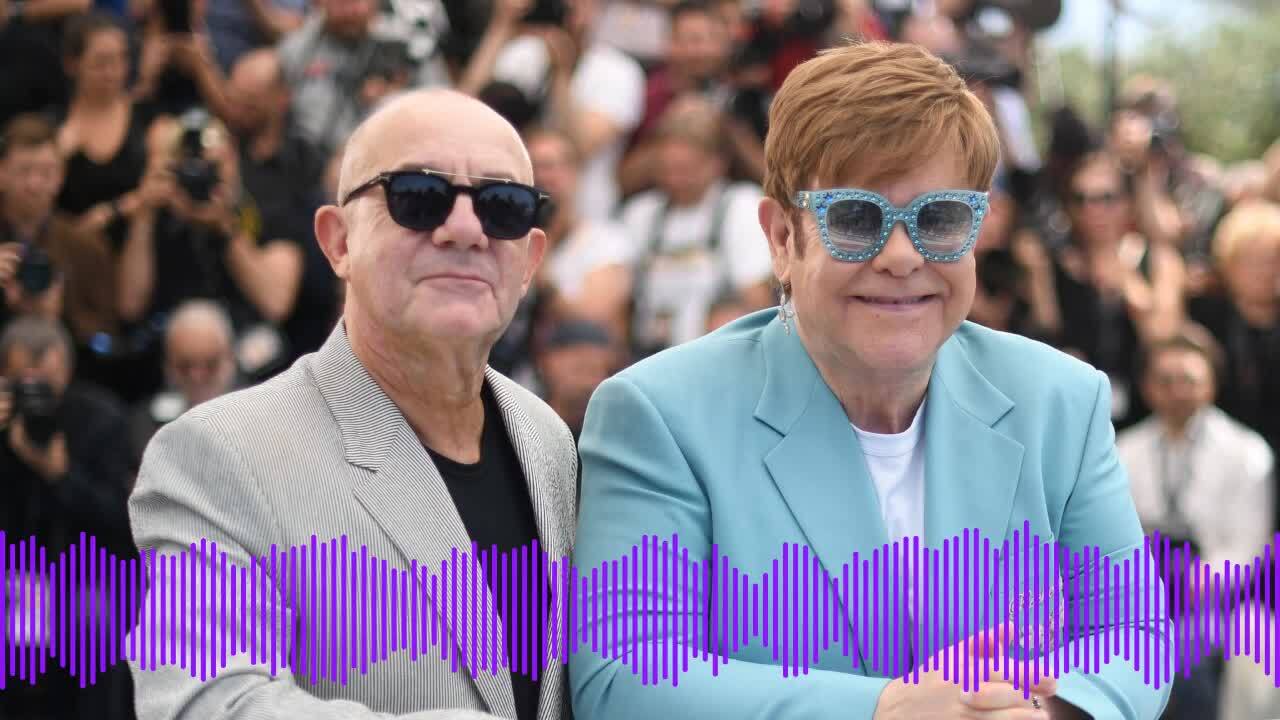 Elton John on his 53-year friendship with Bernie Taupin
Elton John and Bernie Taupin have spun songwriting gold together for decades.
Elton John was inducted into the Rock and Roll Hall of Fame way back in 1994, but it's taken almost three decades for his songwriting partner Bernie Taupin to get that same honour.
The vast majority of Elton's hits have words by Bernie – including 'Your Song', 'Goodbye Yellow Brick Road', 'Tiny Dancer', 'Don't Let The Sun Go Down On Me', 'Candle In The Wind', 'I'm Still Standing'and 'Rocket Man' – so it never quite felt right that Bernie wasn't up there with him at the time.
Indeed, Elton – who has always been generous to his partner-in-crime – made a big fuss of Bernie when he got his own award back in the mid-1990s.
"Without him, the journey would not have been possible," he said on stage, before even inviting Taupin up on stage and giving him the trophy.
"I kind of feel like cheating standing here accepting this. Without Bernie Taupin, there wouldn't have been any Elton John at all. And I would like him to come up and give this to him."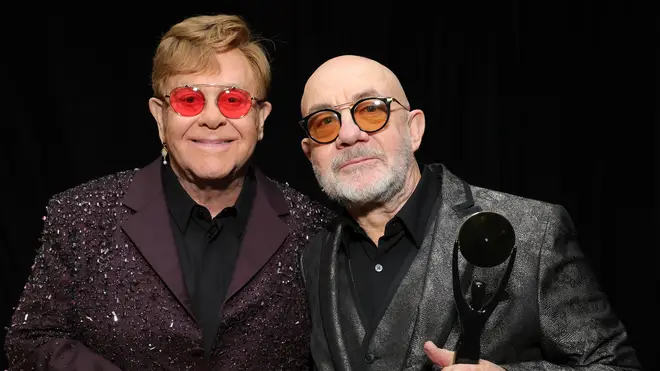 Bernie has speculated in the past that the very public display of love from Elton may have annoyed the Hall of Fame, delaying his own induction.
But that didn't stop another generous speech from his songwriting other half at Brooklyn's Barclays Center when he finally made it on Friday night,
"Our success story is what it is, you all know," John said.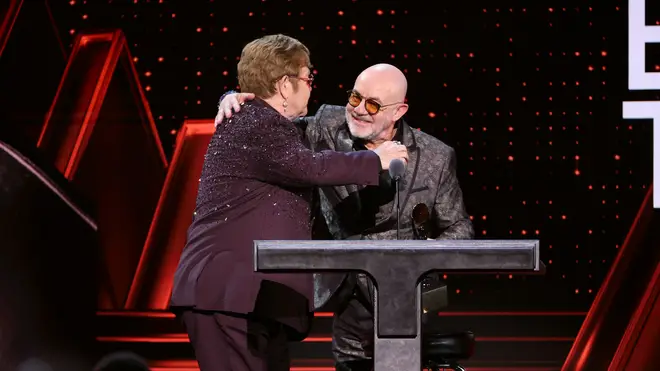 "Through the years we grew and we grew and we grew. We climbed mountains that we never thought were possible to climb, and we scaled heights that we never thought were possible to scale."
"And throughout that time, we never ever really had an argument. He was disgusted with my behaviour, yes, that's a given. But to this day, we are still growing as a partnership."
Bernie recently released his memoir Scattershot: Life, Music, Elton & Me, and revealed that he and Elton were working on new music together.