The Story of... 'Goodbye Yellow Brick Road' by Elton John
23 June 2023, 09:48 | Updated: 24 June 2023, 10:47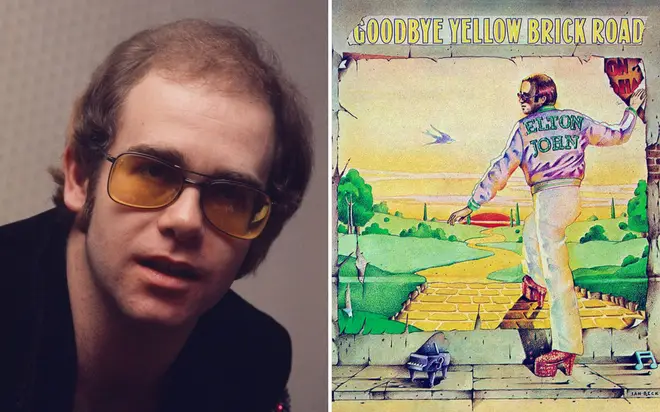 It's widely considered to be one of Elton John's finest songs.
The ballad 'Goodbye Yellow Brick Road' evokes leaving a life behind and being content with the decision made to finally move on.
Obviously, the imagery used, borrowing from the iconic Yellow Brick Road in the magical movie The Wizard of Oz helps the song's sweeping, tear-jerking motive.
Ever since the song was released, it's been an ever-present in Elton John setlists throughout the entirety of his career, and for good reason.
But who wrote 'Goodbye Yellow Brick Road'? What's the meaning behind the song? Was it a success when it was first released? Here's all you need to know:
Who wrote 'Goodbye Yellow Brick Road'?
Elton John - Goodbye Yellow Brick Road (Top of the Pops 1973) HD
Like most of Elton John's early work, his songwriter extraordinaire Bernie Taupin penned the lyrics to 'Goodbye Yellow Brick Road'.
Writing the words over the course of two-and-a-half weeks, Elton wrote the music to the song in just three days whilst the pair worked in Kingston, Jamaica.
After The Rolling Stones recorded their 1973 album Goats Head Soup there, Bernie wanted to try Jamaica, though they didn't stay for long due to political and economic disruption, instead relocating to Strawberry Studios (Château d'Hérouville) in France where they'd finish the sessions.
Using the cinematic metaphor from The Wizard Of Oz, 'Goodbye Yellow Brick Road' hints at nostalgia for childhood and culture left in the past, something that defined Taupin's earlier writing.
What was the meaning behind 'Goodbye Yellow Brick Road'?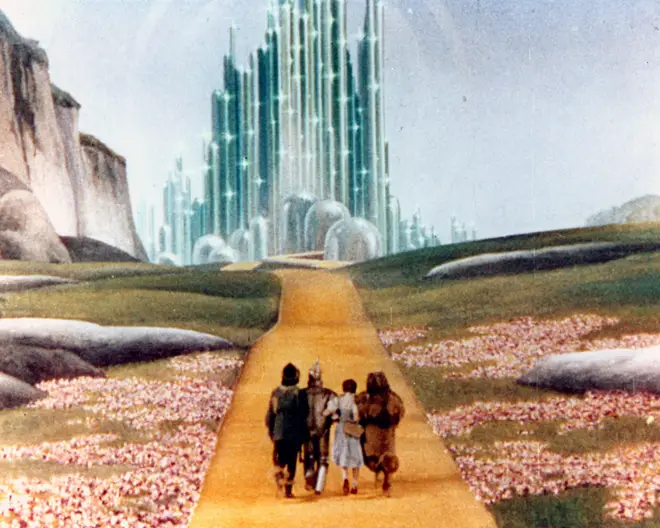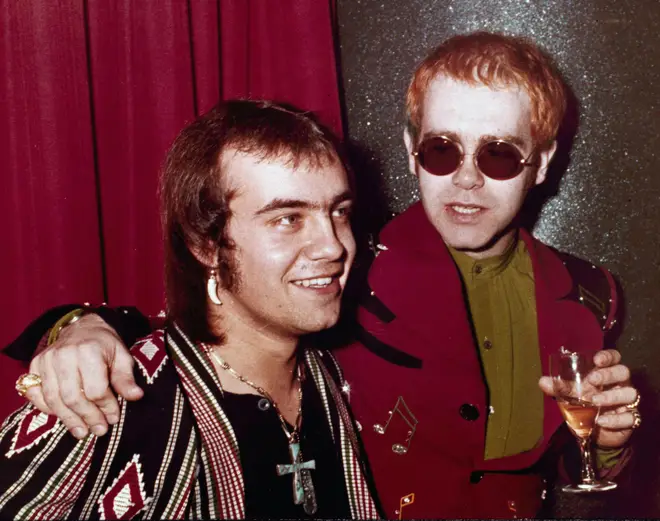 Whilst Bernie often wrote either about Elton or outside inspirations for his songs, 'Goodbye Yellow Brick Road' was one of the rare songs he'd written about himself.
In the movie The Wizard Of Oz, the central character Dorothy (played by Judy Garland who was the supposed inspiration) and her friends follow the Yellow Brick Road in search of the mysterious titular wizard, only to find what they were looking for all along. This is the metaphor Bernie used as he was longing to return to his "roots".
The lyrics refer to giving up a life of excess and opulence for one of quiet and simplicity in a rural setting - whilst Elton had an extravagant lifestyle, Bernie was the polar opposite.
Talking about the song in 2014, he said: "It's been said many times, but Goodbye Yellow Brick Road is a cinematic album."
"The lyrics to the title track do say that I want to leave Oz and get back to the farm. I think that's still my M.O. these days. I don't mind getting out there and doing what everybody else was doing, but I always had to have an escape hatch."
He reflected further in a later interview, saying: "There was a period when I was going through that whole 'got to get back to my roots' thing, which spawned a lot of like-minded songs in the early days, this being one of them."
"I don't believe I was ever turning my back on success or saying I didn't want it. I just don't believe I was ever that naïve. I think I was just hoping that maybe there was a happy medium way to exist successfully in a more tranquil setting," he continued.
'My only naiveté, I guess, was believing I could do it so early on. I had to travel a long road and visit the school of hard knocks before I could come even close to achieving that goal. So, thank God I can say quite categorically that I am home."
Does the song mean "goodbye" for Elton John now?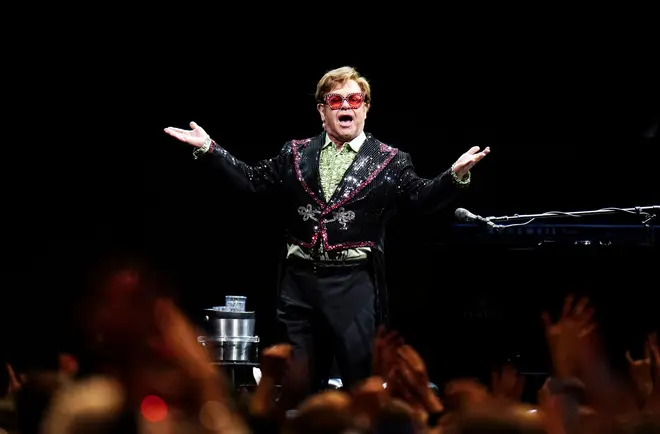 After over half a century on the road, in his twilight years, Elton John has finally come round to Bernie's previous kind of thinking.
In 2018, Elton revealed he'd be retiring from live touring entirely (and understandably at the tender age of 71 at the time) and announced his final ever tour, the Farewell Yellow Brick Road tour which riffed on the name of his melancholic ballad.
Citing the fact he wanted to spend his days with his children, Elton was finally ready for the quiet life, despite the tour lasting a total of five years due to Covid and medical delays, culminating in Stockholm, Sweden on 8th July 2023.
The tour - which includes Elton's final ever UK live performance at Glastonbury Festival - has grossed £680 million from 309 shows making it the highest-grossing tour of all-time.
Throughout his lengthy farewell tour, Elton has ended each epic performance with 'Goodbye Yellow Brick Road', a fitting end to a fantastical career in music.
How was 'Goodbye Yellow Brick Road' received after it was first released?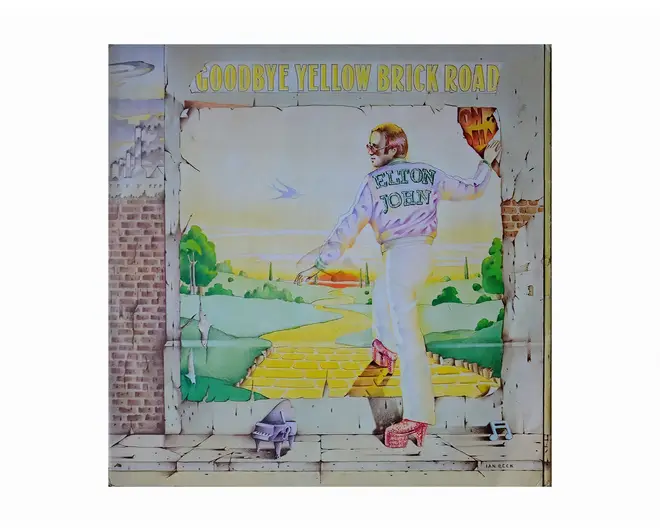 'Goodbye Yellow Brick Road' was the second single to be released from Elton's 1973 album of the same name.
Upon its release it surpassed the success of his previous single, the rowdy 'Saturday Night's Alright for Fighting', and was a top ten hit in both the UK and the US where his fame was picking up steam.
The song received glowing reviews across the board - it helped his album become a major critical and commercial success, and was called "a vocal triumph" and a "pinnacle of its style".
Years later, Rolling Stone magazine added it to their list of the 500 Greatest Songs of All Time, and it frequently features at the top of Elton's greatest songs lists.
Has anyone else covered 'Goodbye Yellow Brick Road'?
Elton John & Billy Joel - Goodbye Yellow Brick Road (Madison Square Garden, NYC 2000)HD *Remastered
Even though the song is synonymous with Elton John, a few notable artists have tried their hand at performing 'Goodbye Yellow Brick Road'.
Billy Joel covered the song in 1994, with Elton later inviting him to perform it alongside him during his One Night Only: The Greatest Hits Live at Madison Square Garden concert.
Goodbye Yellow Brick Road
Legendary instrumental rock 'n' roll group The Shadows have also tried their hand at 'Goodbye Yellow Brick Road', as have hard rockers Queens of the Stone Age, who Elton himself is a known fan of.
Covering the track for Elton's 2018 Mark Ronson-produced tribute album, Revamp, Queens of the Stone Age singer Josh Homme said: "It's nice to pick something that may seem off kilter at first for us to do."
"But 'Goodbye Yellow Brick Road' really has the psychedelic carousel nature to it. I think at first we thought we will tinker with the arrangement, but there's so many beautiful chords."
"The chord progression is so wonderful - once you step on that carousel, it's just this beautiful musical swirl and it's really intoxicating to be on that carousel."
Sara Bareilles - Goodbye Yellow Brick Road (Live from Atlanta)
American singer-songwriter Sara Bareilles covered 'Goodbye Yellow Brick Road' in 2013, which wowed Elton John so much he was desperate to collaborate or perform with her.
His wish came to fruition the following year when the pair combined for a duet on 'Gravity', Bareilles' 2007 track which they performed at the annual Hot Pink Party, the benefit event for the Breast Cancer Research Foundation.
Sara Bareilles and Sir Elton John - Gravity (Duet)