Why did Elton John and David Bowie suddenly stop being friends?
19 April 2023, 13:25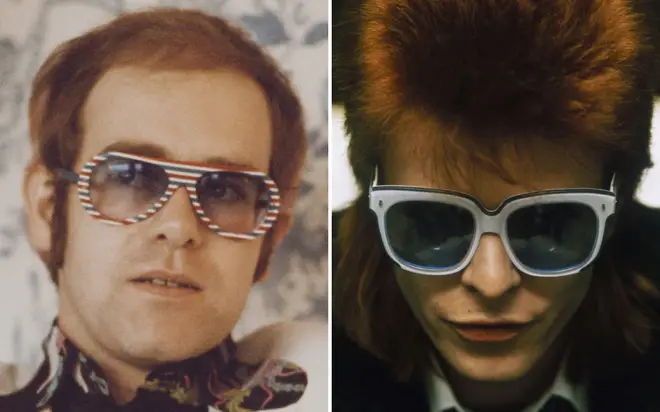 They were both two of the 1970s biggest music stars.
When David Bowie and Elton John introduced their music to the world, people drew comparisons with them almost immediately.
Because of Bowie's debut single 'Space Oddity' and Elton's classic hit 'Rocket Man', the pair captured the imagination of fans who were obsessed with the opportunities and optimism of space travel.
Though they were incredibly different artists in reality, their outer space-themed tracks weren't the only thing the two shared.
Both had a penchant for standing out by wearing outlandish clothing - David with his Ziggy Stardust character, and Elton with his glitzy, colourful costumes.
So you could understand why it wouldn't be long before the two would be introduced, and eventually struck up a friendship.
"We started out being really good friends" Elton once explained, saying: "We used to hang out together with Marc Bolan, going to gay clubs."
It sounds like they were a great match for a long-term friendship. But it wouldn't last long, as Elton added that he and Bowie eventually "just drifted apart".
During the early 1970s, the two took 'star power' to a whole new level. So why did they stop being friends so suddenly?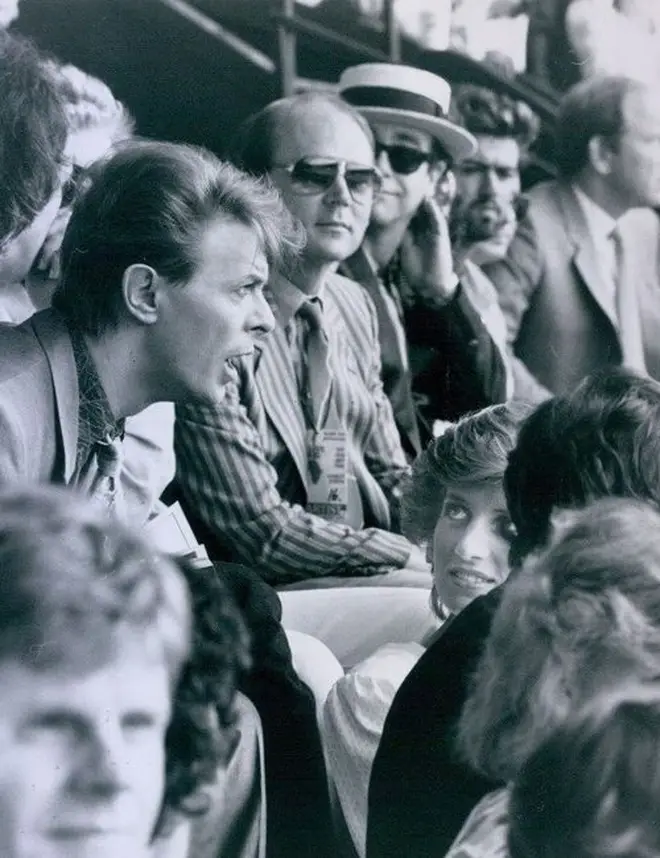 Well, as history has explained to us, Elton has never been someone to bite his tongue when conflict arises.
So you might immediately think that any falling out between him and David Bowie would've been started by Elton.
Shortly after they began to bond with one another, Bowie moved to Los Angeles and made a series of unwarranted remarks about the 'Tiny Dancer' singer.
Safe to say, it riled up Elton who had nothing but respect for the 'Starman', but seemingly any sort of friendship they'd struck up was on the rocks several years later.
"Years later, he'd always make snippy remakes about me in interviews," John recalled. "'The token queen of rock and roll' was the most famous one, although, in fairness, he was absolutely out of his mind on coke when he said it."
David made things a bit more obvious in another interview when he addressed Elton directly, saying: "I consider myself responsible for a whole new school of pretensions — they know who they are. Don't you, Elton?"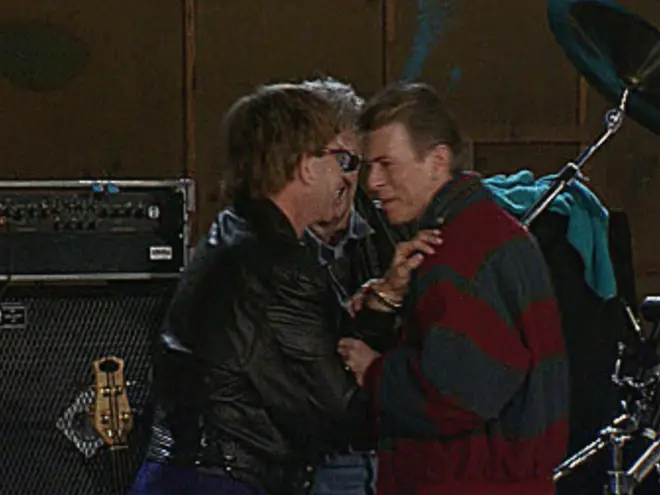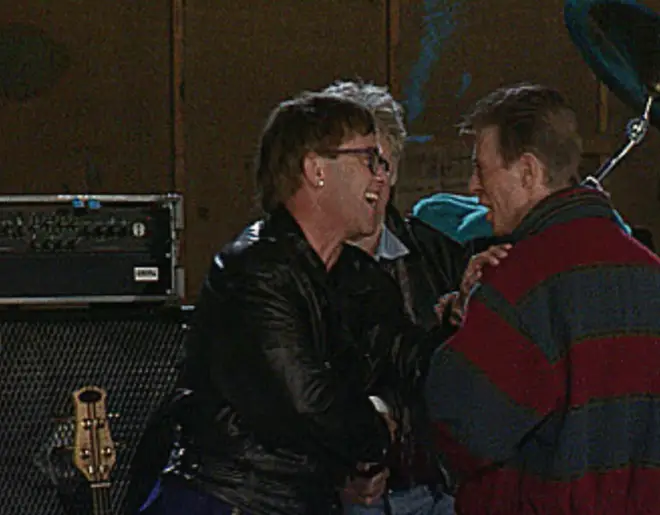 The change of heart dumbfounded Elton, who later said: "I honestly don't know what the problem was, but there clearly was a problem."
"I was never great friends with Bowie. I loved his music and we socialised a couple of times, visiting the Sombrero with Tony King and having dinner together in Covent Garden while he was rehearsing for the Ziggy Stardust tour."
"But there was always something distant and aloof about him, at least when I was around" Elton confirmed.
Despite the similarities from the outside, they clearly weren't as alike as people expected or hoped, and David ensured he was distanced from Elton.
There was suspicions that David thought Elton was trying to imitate him - people believed 'Rocket Man' to be influenced by David's debut single 'Space Oddity', although that wasn't actually the case according to the song's co-writer Bernie Taupin.
Elton has never been a character to suffer any fools however, later saying: "I thought it was a bit snooty. He wasn't my cup of tea. No; I wasn't his cup of tea."
RARE MOMENT ALERT! Elton John and David Bowie Talk at Freddie Mercury Tribute Rehearsal with Queen
"David and I were not the best of friends towards the end" Elton said, admitting that he thought David believed he was "above" the 'Your Song' icon.
Sadly, the pair never buried the hatchet before Bowie lost his battle with cancer in 2016. But Elton was full of admiration for David in the wake of his death.
"The dignified way he handled his death, I mean, thank God. I knew he'd had a heart attack on stage in Berlin years ago, but not about the cancer", Elton told the Evening Standard months after David died.
"Everyone else take note of this: Bowie couldn't have staged a better death. It was classy."
He recalled when his husband David Furnish broke the news to him. At 03:00 in the morning:
"It was 3am and the phone rang. It was David [Furnish]. I immediately panicked, as when you get a phone call at three o'clock in the morning you think something is wrong."
"I thought of the kids, something has happened to the kids. And David said, "I thought I better let you know, David Bowie has died." And I was shocked… I couldn't go back to sleep."
Elton John paid his respects to David Bowie during a Los Angeles concert just three days after the news broke which you can see below.
Although they might've not been on speaking terms, there was clear respect for each other's glittering careers.
Elton John Tribute to David Bowie