How David Bowie seduced Tina Turner by wearing nothing but a wig
25 January 2023, 10:37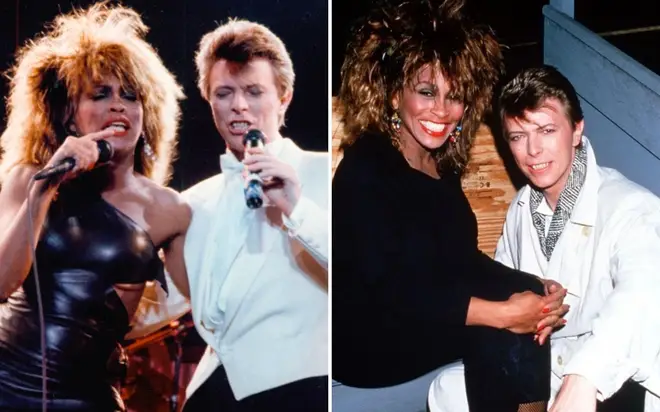 He's known as one of the most revolutionary figures in music.
David Bowie shape-shifted throughout his stellar career, changing his image and style of songwriting before it was the done thing.
His innovations and immeasurable impact on pop music during the 1970s and 1980s is what he is most remembered for.
Songs like 'Ashes To Ashes', 'Starman', 'Let's Dance', 'Heroes' and 'Under Pressure' with Queen have stood the test of time and even introduced Bowie's artistry to legions of new fans over the years.
But the boundary-breaking artist was also well-known for another of his qualities - his sexual encounters.
Despite his marriage to Angie Bowie, his gender-bending affairs with the likes of Lou Reed, his backing singer Ava Cherry, and even Elizabeth Taylor were all well-publicised.
One of Bowie's sexual conquests that somewhat slid under the radar however was when he pursued soul legend Tina Turner.
After pining after the original 'Queen of Rock 'n' Roll' herself for several years, Bowie finally managed to seduce Tina.
Wearing one of her wigs, being completely nude, and singing her hit 'Proud Mary' back to her no less.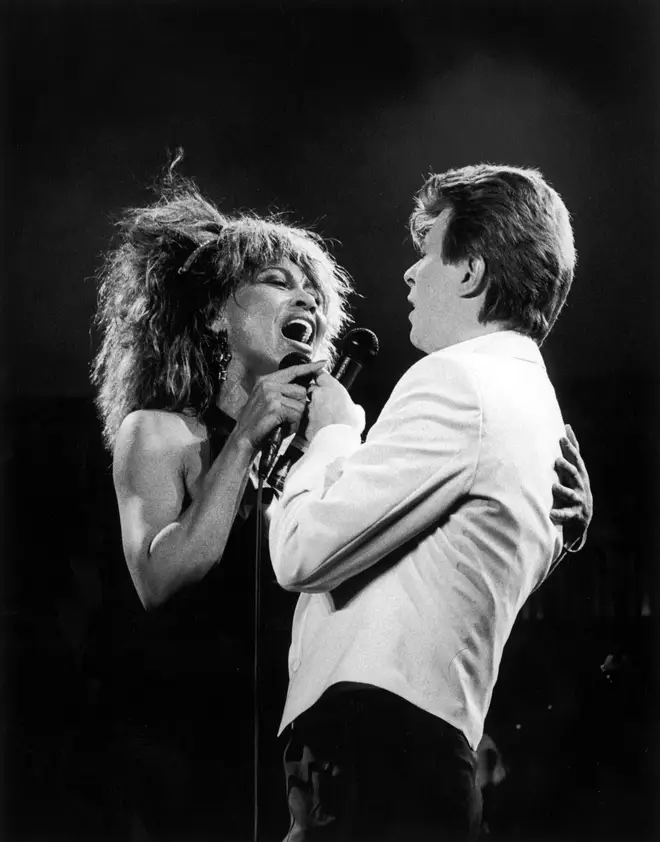 Over the years David always maintained that Tina Turner was his favourite artist, having clearly admired her from afar for some time.
He eventually got to meet her in person at a New York City party in 1983 where the pair would spend the evening drinking with Keith Richards and various other celebrities, and they clearly hit it off.
The following year Bowie asked Tina to collaborate with him on the single 'Tonight', and she accepted.
Though he was initially nervous about working together, once they were together in the studio they shared more in common than Bowie had initially assumed, given their experiences with fame and the fact they were both practising Buddhism.
Tina herself was in the middle of a resurgence with her first album that decade, Private Dancer, which produced the classic hit single 'What's Love Got To Do With It'.
Though it seemed that David took the lyrics to 'Private Dancer' quite literally.
Tina Turner (featuring David Bowie) - Let's Dance [Extended]
Tina Turner - Tonight (with David Bowie) [Live]
Tina invited David to duet 'Tonight' and 'Let's Dance' with her in Birmingham during the UK leg of her Private Dancer tour in 1985, and he gladly accepted the invitation.
According to Tina's long-time assistant Eddy Hampton Armani, David didn't beat around the bush when he arrived and made his intentions clear.
"She told me David had already told her many times, 'I want you'. I arrived to see their sound-check on stage and they were teasing each other" he revealed in a recent interview.
"Later they went back to the hotel and had the sushi. The next morning I went to Tina's room and she was acting really strangely. She said, 'Oh my god, David is so naughty'.
"She told me David came on to her and she said, 'I thought, 'Oh, we will have a bit of fun'. And they did."
"Then Tina started laughing and said, 'He went to have a shower, then he walks out, stark naked, wearing one of my spare wigs" Armani recalled Tina telling him.
"He started singing "rolling on the river" and was dancing just like me'.
Bowie, unlike many other men that have tried and failed before him, wooed Tina with his classic good humour. But that wasn't the end of his cheeky escapades during their time together.
Tina's assistant Armani remembered that "David appeared at the top of a long flight of stairs on the stage. Tina turned around with the biggest smile that said, 'I had an exciting night'. The atmosphere between them was electric."
Armani clearly remembers one of David's saucy jokes: "On stage, he whispered something to her and Tina burst out laughing. She later told me he'd said, 'My c**k is still sore'. He was one of only a few lucky men who won over Tina."
Lip readers later went on to verify what he said to Tina on stage, and that Armani's version is in fact true.
We'll let you be the judge of whether that was truly how David made Tina laugh on stage during their duet.
One thing that is true however, is that Bowie lived up to his reputation as a player and a womaniser.
Let's just hope the image of him naked in a wig isn't your lasting impression whenever you listen to 'Proud Mary' from now on.